CD Reviews
The maestros of tongue-in-cheek jangle pop, Won Fu (旺福) returns to record store shelves this month with its long awaited follow-up to last year's excellent Same Name, Same Sex (同名同姓) and fans of the four-piece certainly wont be disappointed with the combo's latest selection of tight happy-go-lucky sounds.
Won Fu's comedic lyrical outlook and its ability to switch and swap musical techniques, speeds and styles, once again comes into play and makes the band's self-titled second album a harmoniously riotous listen from start to finish.
Urizun Okinawa Music Restaurant
Champlers
Whatever direction Won Fu decides to take its listeners, the simple hooks and riffs are so addictive that the melodies will be buzzing around in your head long after the album has finished.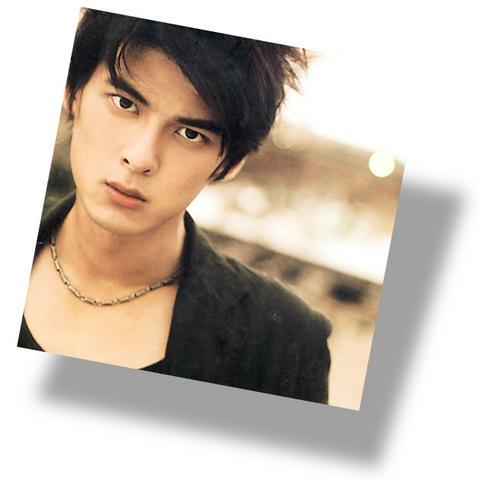 Don't Look Like Myself(我不像我)
Dylan(郭品超)
Kicking in with the current MTV music-video hit, the warm, bouncy and brass-section infused funky pop tune, Mini Skirt (迷你裙), the album take listeners through 11 great tunes. And there's not a dud amongst them.
Highlights include the faux punk/ska number Fat Girls (胖妞的怒吼), the power pop sing-a-long Around the World (環遊世界) and the Belle-and-Sebastian-like Peach (水蜜桃輓歌).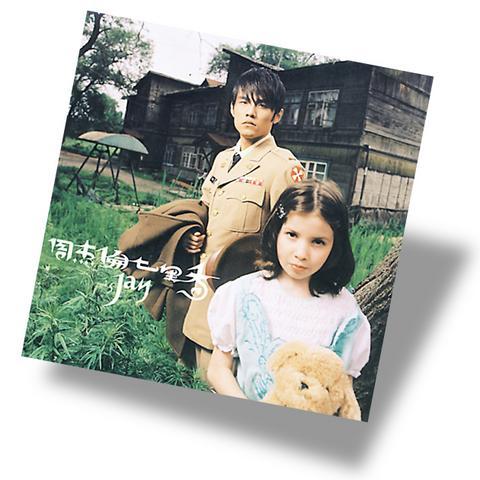 Common Jasmine Orange(七里香)
Jay Chou(周杰倫)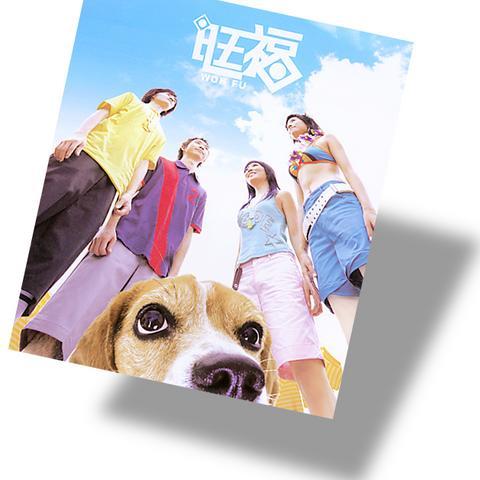 Won Fu(旺福)
WON FU (旺福)
aiwan's, Asia's and -- if you believe the hype -- the world's favorite Mando-pop star, Jay Chou (周杰倫) looks set to conquer album charts once again with his fifth album, Common Jasmine Orange (七里香).
Chou's latest album has already taken Asia by storm. Released two weeks ago, record stores and online shopping sites throughout the region have reportedly received orders totaling 1 million copies. It has reached the number one slot in the UFO Radio pop charts at home and is looking set to topple F4's Jerry Yan (言承旭) as number one in Hong Kong's RTHK popular music charts in the coming week.
In what has become the archetypal Chou style, Taiwan's favorite son blends pop, rap, blues and a smorgasbord of esthetic elements of world music to create his dream-like never-never land of common jasmine oranges.
The crux of Common Jasmine Orange is, like much of Chou's recent material, rap-based. Not that there's anything wrong with this, as Chou ably, yet at times inaudibly, raps his way through tunes like the pulsating acoustic guitar accompanied opener My Construction Site (我的地盤), the slow and hypnotic The Injury of Cease-fire (止戰之殤) and the soulful Grandmother (外婆).
Some of the album's better moments are when Chou decides to burst into song rather than mumble (whoops!) rap. The slow orchestrated love ballads Excuse (藉口) and Stranded (擱淺) and the rock inspired Desperate Fight (困獸之鬥) prove that Chou is, along with being a poster boy for a generation, a genuinely talented singer.
h dear! Duck, get your ear plugs out and get ready to cringe as yet another soap star sets out to prove he's more than just a pretty face by singing a selection of other people's songs with the help of members of another band, which in this case happens to be power-pop trio, F.I.R (飛兒樂團).
As the star of GTV's hit soap The Outsiders (鬥魚), which told of the trials of tribulations of a group of deviant youths in their late teens coming to terms with adulthood and, predictably enough, responsibilities, Dylan scored big with excitable adolescent female fans. As a singer, Dylan no doubt hopes to score brownie points with both sexes.
Not only does Don't Look like Myself come laced with emblematic mushy Mando-love songs and acoustic ballads, but it also comes padded out with a couple of out-of-place heavier moments. While not weighty enough to inspire frantic air-guitaring by Taiwan's clean-cut greasers, Faith (信賴) certainly makes Dylan standout from the crowd.
On the whole, however, Dylan's debut is a truly unremarkable affair, that proves that just because a rising star has a face for TV, it doesn't necessarily mean he has talent or originality for the recording studio.
he Champlers' Urizun Okinawa Music Restaurant is the latest in a long line of enjoyably offbeat folk albums to be released by TCM. It might be a far cry from the predominantly guitar driven, throaty Taiwanese folk that has made TCM one of Taiwan's leading independent labels, but the material is, as we've come to expect from the label both unique enough to be considered non-mainstream, yet still accessible to all regardless of one's musical preferences.
A folk band from Okinawa, the Champlers comprises three members of the Miyagi family (Yasumitsu, Masami and their 12-year-old son, Taiki) and an assortment of equally musically minded friends. Heavily involved in the Japanese peace movement, the Champlers have performed at peace rallies throughout Japan and released its first album, Ichyaribacyode, to much acclaim in 2001. When they're not playing music, the Miyagi's are proprietors of a traditional Okinawan music restaurant called Urizun.
A mix of upbeat, serene and generally agreeable tunes Urizun Okinawa Music Restaurant is a real gem of an album. The
material on the combo's Taiwan debut is a blend of traditional Okinawan folk tunes that have been given a makeover with a collection of contemporary styles and sounds.
The traditional sounds of the sanshin (a three stringed Japanese guitar) taiko drumming, a wooden percussion instrument called a samba and the fue, or Okinanwan flute, blend and glide faultlessly with those of the guitar, saxophone and synthesizer and the vocals are moving, yet earthy and sound genuine rather than pompous.
Comments will be moderated. Keep comments relevant to the article. Remarks containing abusive and obscene language, personal attacks of any kind or promotion will be removed and the user banned. Final decision will be at the discretion of the Taipei Times.