A decade of breaking new ground
Works from the 1980s offer Taiwanese artists' perspectives on a decade of social and political upheaval
The politically turbulent decade of the 1980s, with the close of the KMT's authoritarian regime, released an immense energy into Taiwan's art world. No sooner had martial law been lifted in July 1987 and Chiang Ching-kuo (蔣經國) died in January 1988, and the accumulated "social forces" of the past two decades swept through almost every area of Taiwanese society.
Visitors to the recent exhibit of "The Transitional Eighties -- Taiwan's Art Breaks New Ground" held by the Taipei Fine Arts Museum witness a sizzling decade of artwork full of experimental spirit and forceful social and political critique. In fact, some of the prominent artists, such as Yang Mao-lin (楊茂林) and Wu Tien-chang (吳天章), during this period participated in street demonstrations to demand immediate political democratization and social reform.
As curator Chen Yen-ing (陳??瑛) pointed out, artistic development in Taiwan pursued two main courses during this dynamic period. Some artists vigorously promoted "new" ideas and "new" thinking by way of group exhibitions, leading to the development of Taiwan's minimalism, a flourishing of experimental spaces and "new material" painting in Taiwan. Others, they were keen on addressing gender, social, political and environmental issues and sought to express their views through neo-expressionist styles and performance art.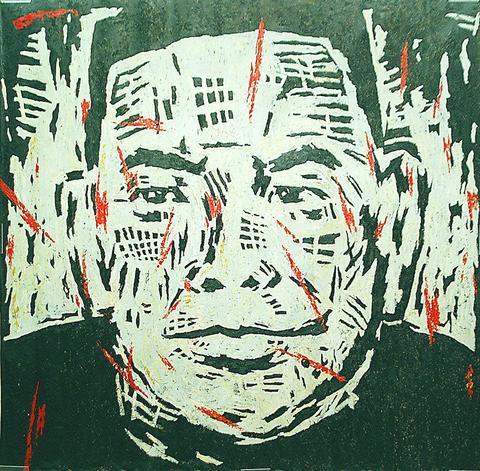 Wu Tien-chang defiantly interpreted the late president Chiang Ching-kuo's characters in five different periods of his life in 1989. 1
PHOTO COURTESY OF TFAM
These artists would found their own artistic circles, such as the 101 Painting Society (101藝術群) and the Taipei Painting Society (台北畫派), for intellectual discussions and social support. They tended to focus on exploring conceptual art and experimenting with various media. They were asking the basic question of "What is art?" and were determined to achieve their goal of "art for art's sake" through rational simplification of art expressions and paying close attention to color effects.
The latter group of artists were inclined to deal with meaningful international and domestic topics, such as the Three Mile Island nuclear accident in the US, the arrival of fast-food giant McDonald's in Taiwan, the appearance of the Sogo Department Store in Taipei and even the construction of long bridges and elevated highways in many cities in the 1980s.
From there, these artists would attempt to reflect on the humanities and would subsequently raise the issues of proper interaction between people and the environment, the alienation of modern urban living and the impact of consuming cultures on society, etc, in their artwork.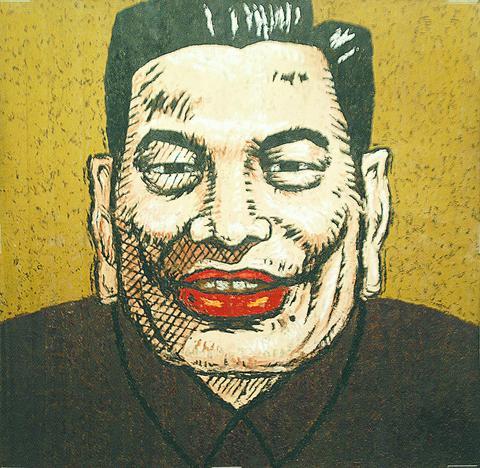 2
Shifting away from traditional Chinese art and culture, these young and avant-garde artists experimented boldly with subject matter and possible artistic forms, even including body art. For instance, body art advocate Chang Jian-fu (張建富) performed Air Inhaling by using a plastic bag to cover his head in 1982 in a reference to the martial law period when people felt oppressed and, from then on, found a new way of protest on the streets. These artists cared more about innovation based on modern ideas and independent thinking. The term "new" later became a trademark for these artists.
The exhibition features about 100 works, including two-dimensional works, mixed media works, spatial installations and sculptures by some 50 Taiwanese artists working in the 1980s. Another curator Liao Tsun-ling (廖春鈴) concludes her observation by saying that the innovative expressions of art in the 1980s had a very strong impact on contemporary artistic development in Taiwan.
In particular, the sudden outburst of energetic creativity right after the end of authoritarian rule helped local artists gain confidence to go on experimenting with each their unique artwork. Out of this confidence, they prepared and were eventually ready to participate in large-scale international art exhibits in the late 1990s, showcasing Taiwan's newfound artistic identity around the world.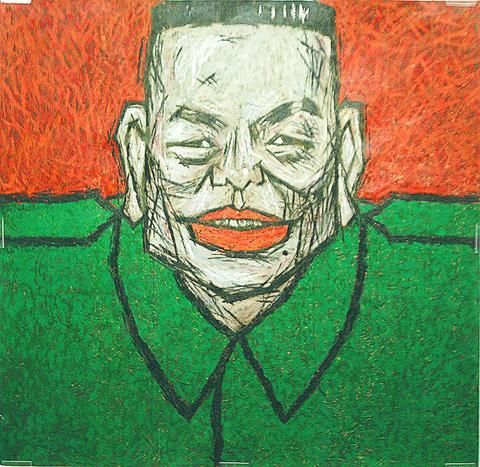 3
"The Transitional Eighties" runs through Sept. 5. Taipei Fine Arts Museum is located at 181 Zhongshan N Rd, Sec 3, Taipei (台北市中山北路3段181號).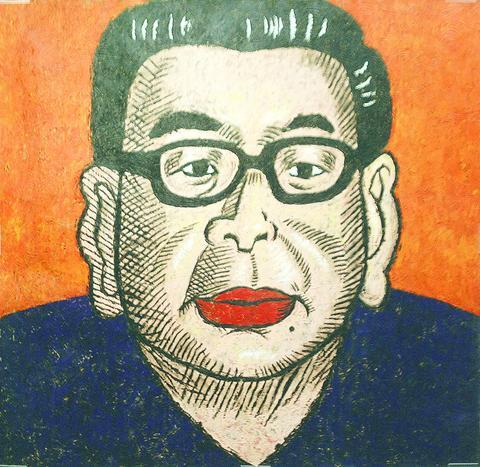 4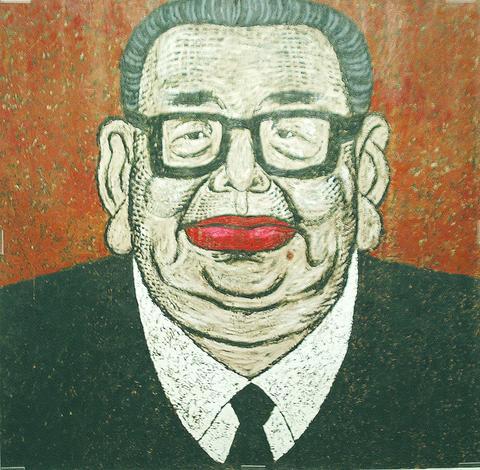 5
Comments will be moderated. Keep comments relevant to the article. Remarks containing abusive and obscene language, personal attacks of any kind or promotion will be removed and the user banned. Final decision will be at the discretion of the Taipei Times.