Game Reviews
UEFA Euro 2004

Local and international distributor: EA Sports

Platform: PC, X-Box and PS2(PC and X-Box only in Taiwan)
Taiwan release: Already available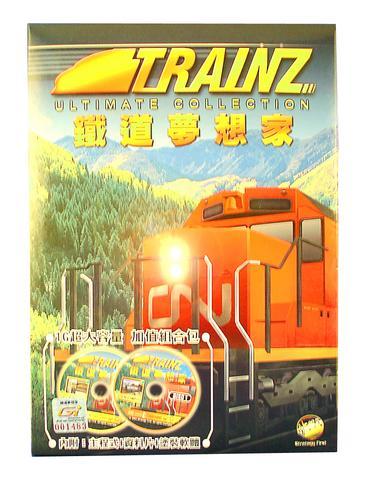 Soccer fans troubled by their nation's lackluster performance in Portugal who are looking to put the record straight and win the European Championship will be as happy as pigs in muck with the latest addition to EA Sports' already extensive catalog of sports games, Euro 2004.
Using the same game engine as EA's FIFA 2004, UEFA Euro 2004 is the most realistic soccer game to hit shelves this year. Sure, Konami's recent Winning Eleven 6 International was a great fluid game with some nifty graphics, but as ever EA Sports has come up trumps thanks to its owning the official FIFA license, which allows the company to replicate genuine kits, team rosters and stadiums.
One great addition to the already hugely popular game engine is the morale meter, which tracks the performance and mood of the team's players. A good performance can lead to an increase in morale ratings, while a bad match will see a decrease in the player's form and his playing ability.
Comprising of all 51 European teams that first set to out to qualify for this year's competition two years ago, the game allows the player to take the same route as their nation or to qualify by setting up a preliminary round of their own choosing.
The computer-generated graphics look and act like the individual players they represent, country specific chants and crowd noises are both synchronized with the on field action and the commentary and chit-chat from John Motson and Ally McCoist is, as to be expected at times biting and at others amusing.
In a nutshell EA Sports' UEFA Euro 2004 has everything any European soccer fan could wish for and should conciliate the armchair soccer crowd until the release of FIFA 2005 much later this year.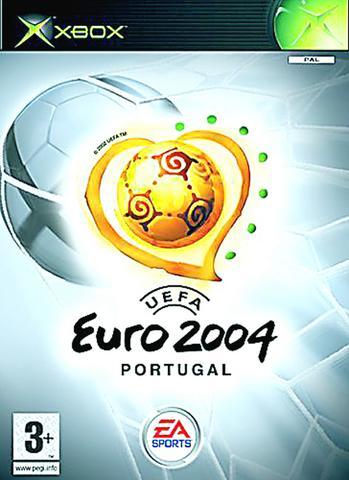 Desert Rats vs. Afrika Korps

Loca and international distributor: Encore

Platform: PC only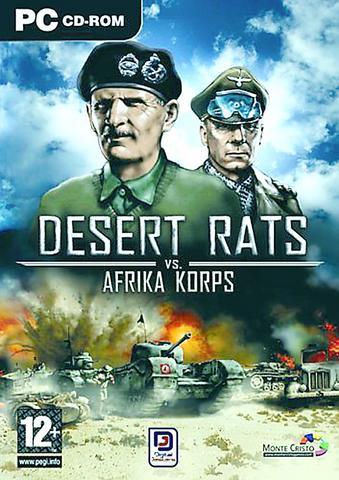 Taiwan release: Already available

Set in North Africa in 1942, Desert Rats vs. Afrika Korps offers real-time wargamers the chance to take command of either the Axis or Allied forces and re-fight a selection of historical battles and hypothetical scenarios that take the player from Tobruk to El Alamein.
As a tactically focused game rather than a simple shoot'em up, players must use and deploy their units wisely. A series of tutorial scenarios, which have been passed off as missions, have been included to show players the importance and use of units such as scout groups, engineers and artillery.
While the game is played in real-time all of the scenarios can be paused at anytime to give the player a chance to evaluate events and alter orders and re-deploy units as the need arises. The game's interface is simple to use and makes selecting starting forces, choosing special units and giving orders painless.
Graphically the game is fantastic thanks to its 3D game engine that allows players to pan in and out and to change views at the press of a button. Trenches and gun-emplacements look the part and the game manufacturers have spared no expense in ensuring that the vehicles both look and sound genuine.
Just about everything can be destroyed, which means that entire villages and enemy encampments can be leveled. Careful execution of plans is required to win, however, rather than simple reliance on brute force and sheer numbers.
Sadly Desert Rats vs. Afrika Korps's it isn't without its faults. The AI makes some perplexing moves at times and the game is prone to crashes on slower PCs.
EtherlordsII

International distributor: Nival Interactive

Local distributor: T-Times Technology

Platform/Version: Chinese for PC, late June

Fans of fantasy trading card games will not want to miss the release of Etherlords II, which has received rave reviews from gaming magazines and Web sites.
Etherlords I brought fantasy trading cards into the 3D gaming world and attracted numerous local fantasy aficionados, but complex commands and too many units to control led to poor playability, reducing its market impact. Most of these problems have been resolved in the second edition of the game, with gamers controlling a single hero in one-to-one combat.
The game mixes turn-based combat with role-playing elements, and retains the essentials of a card game in which a new turn and new game elements are introduced when a card is drawn. The card-playing aspect of Etherlord remains strong, emphasized by the random online modes, the latter able to accommodate up to eight players.
Ultimate Trainz Collection

International distributor: Auran (Australia)

Local distributor: Genius Interactive

Platform/Version: English for PC, already available

Ultimate Trainz Collection has also won high praise since its release, and its generally regarded as superior to Microsoft's Train-Sim, not only in the realism of its graphics, simulation of weather conditions and so on, it also offers multiple perspectives so that gamers can inspect their trains from various angles as they travel along the tracks. Zoom-in, zoom-out also means you are able to look at the train from a distance or inspect the smallest details of the compartments.
Trainz offers an easy-to-use interface, from which you can determine the composition of the train, control the train and even make adjustments to the tracks. There is no need to memorize complex key-stroke combinations. There are a variety of modes, so you can either create your own world or simply jump into a ready-made train and go full steam ahead. You really can learn how to drive a train in this game.
Railroad Pioneer

International distributor: JoWood (German)

Local distributor: T-Times Technology

Platform/Version: Chinese or English for PC, already available

Ultimate Trainz Collection is a simulation style game; Railroad Planner is a strategy game in the model of various empire building and railway tycoon games.
The background story is set in 1830s America; the opening up of the west is well underway and the gold rush is at its height. The atmosphere is one of adventure with the lure of unimaginable riches. As the player, you take the role of a New York tycoon seeking to build a railway empire, by fair means or foul. To achieve this dream, you can make use of 25 historical railway engines and 13 adventurers with specialist skills.
You start from nothing, then you explore the terrain, lay track, build stations, fighting off wildlife and criminals, risking everything to fulfill your mission.
The style of the game is little different from those of other empire-building games, as you use your resources to create strategic advantage and higher production, trying to achieve maximum efficiency while also protecting your interests from predators and rivals. There are plenty of devious methods you can use to get the upper hand, but success and riches are all that matter.
Comments will be moderated. Keep comments relevant to the article. Remarks containing abusive and obscene language, personal attacks of any kind or promotion will be removed and the user banned. Final decision will be at the discretion of the Taipei Times.