Relatives of detainees at Guantanamo tell of fear, anger
Families are in the US to put a face to what they say is the unlawful detention of suspected terrorists in Cuba
As the battle for public opinion over the detentions at Guantanamo Bay, Cuba, heats up, relatives of three of the prisoners there began a tour Sunday of New York and Washington to draw attention to the detainees' situation.
Aymen Sassi, a 21-year-old student from Venissieux, a suburb of Lyon, France, said in an interview Sunday that his older brother's arrest and detention at the Guantanamo naval base had devastated his family. "My father, his whole world collapsed when he heard the news," Sassi said through a translator. Sassi's brother, Nizar, 23, is one of about 650 prisoners held at the base, some for more than two years.
Sassi said that he did not believe that his brother traveled to the Pakistan-Afghanistan area, where he was arrested, to get involved in the region's politics or fighting. Nizar had just purchased a new car and was intending to leave his job with the municipal government to open a restaurant, he said.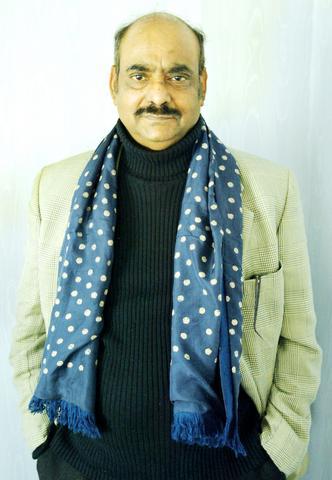 Azmat Begg, the father of a detained Briton, Moazzam Begg, is touring New York and Washington to appeal for his son's release.
His brother "was a normal guy who liked to go nightclubbing," Aymen Sassi said, and had spoken of getting married and settling down. He was in the region because he loved to travel and had already spent considerable time moving throughout Europe, he said.
But Nizar Sassi's restlessness was connected to a need to understand his Arabic heritage and Muslim religion, his brother said. He wanted to learn formal Arabic, rather than the Tunisian version his parents spoke, Sassi said.
The lives of almost all of the prisoners at Guantanamo have received little attention, even as their detention has provoked debate in America and abroad about whether there is any proper legal foundation for it. Anthony Romero, the executive director of the American Civil Liberties Union, which arranged the relatives' visit to the US, said that in addition to the legal challenges pending in the Supreme Court, "We want to put a face to these people."
Aymen Sassi, a 21-year-old student from Venissieux, France, now visiting the US, says his brother's arrest and detention at the Guantanamo naval base had devastated his family. His brother, Nizar, 23, is one of about 650 prisoners held at the base, some of them for more than two years.
PHOTO: NY TIMES
The delegation also includes Rabiye Kurnaz, the mother of Murat Kurnaz, a 23-year-old Turkish citizen and German resident; and Azmat Begg, the father of Moazzam Begg, a 36-year-old Briton who has been listed as eligible to face a military tribunal for war crimes.
All three said they were not asserting that their relatives had not committed any crimes. They said they were sad and angry that the detainees had been held for so long without being charged.
The delegation will try to meet with members of the US Congress in the next few days, Romero said.
The military brought charges against detainees for the first time last month, charging two with involvement in war crimes and terrorism. The charges mean that they may soon face a US military commission, the first such proceedings since the end of World War II.
In recent weeks, officials of the US President George W. Bush administration have tried to answer their critics more forcefully. The Defense Secretary, Donald Rumsfeld, and Alberto Gonzales, the White House counsel, have said in speeches that the critics have a basic misunderstanding of the situation when they complain of people being held indefinitely without being charged. They say the detentions are justified because America is at war, and therefore there is no need to charge enemy fighters to keep them imprisoned.
Rumsfeld and Gonzales have described about a dozen of the detainees as senior operatives of al-Qaeda.
But critics say that many, if not most, of the Guantanamo detainees are guilty of little beyond the bad luck to have been caught up in the chaotic aftermath of war. Most were captured in Pakistan or Afghanistan after the fall of the Taliban government.
But even as the government moves toward military tribunals, it has released more than 80 detainees to other countries.
Kurnaz said that the German authorities telephoned her in December, 2001, with the news that her son was a prisoner of the Americans. In one letter sent to her through the International Committee of the Red Cross, Murat wrote, "Don't worry, I am fine and I didn't do anything wrong." Although he was gradually becoming more religious than his parents, Kurnaz said, he had no interest in politics or in any extreme form of Islam.
Begg, a retired banker from Birmingham, said he did not know what his son might have done in Afghanistan or in Pakistan, but insisted that he should face a British court, not a military tribunal.
Comments will be moderated. Keep comments relevant to the article. Remarks containing abusive and obscene language, personal attacks of any kind or promotion will be removed and the user banned. Final decision will be at the discretion of the Taipei Times.