Taking the high road
A 50-day trek over Taiwan's central mountain ranges is intended to help establish a national trail network
Yesterday saw the beginning of a 50-day trek along the foothills of Taiwan's mountain ranges in a project involving 100s of people that aims to promote the establishment of a national trails network across the island. The team, led by freelance guide and writer Wu Yuan-ho (伍元和), will be walking from Pingtung up to Ilan along a network of old trails and a diversity of natural and cultural environments. \nThe Taiwan Green Trails Trek (台灣綠色山徑縱走活動), as the project is being called this year, is taking place as a cooperative venture between the Taiwan Forestry Bureau (林務局), the main agency behind the promotion of the national trails network, and Sun River Culture (上河文化), a publishing house specializing in hiking maps and other nature-related books. The trek took place for the first time last year with funding from the Forestry Bureau, but this year the government has decided to take a greater role in the organization of the project. \n"This year it fitted in very well with our plans to promote a National Trails Network," said Weng Li-hsin (翁儷芯) of the Forest and Conservation Branch of the Forestry Bureau. "So, we decided to take a larger role. A high-profile hike such as this is an ideal way of sparking interest in Taiwan's recreation resources. While a small number of staff and four other participants will be walking the full 50 days from south to north, most will be walking particular sections, ranging from three days to 17 days." \nNational trails network \nThe Forestry Bureau envisages something similar to the Appalachian Trail in the US or the Milford Sound Trail in New Zealand that are accessible for families and others who wish to enjoy the beauty of nature without kitting up for survival in the wild. \nLong treks along the Central Mountain Range have long been one of the endurance events of Taiwan's mountaineering community, with arduous and often dangerous ridge walks garnering much publicity. \n"The high mountains get all the publicity, but they are inherently not that interesting. They are devoid of cultural relics and their natural environment is much less rich than mountains at lower elevations," Wu said. \n"These trails, at lower elevations, are rich with reminders of Taiwan's Aboriginal history and also the Japanese occupation," Wu said, referring to the extensive exploitation of mines and forest resources during the colonial period. "There is simply much, much more to see. The flora and fauna is also much more plentiful and diverse. Walking these trails you might even get the chance to see some of Taiwan's wild animals," Wu said, "A rare treat in over-crowded Taiwan." \nThe conquest of Taiwan's peaks that are over 3,000m has long been a priority with the local mountain climbing community and, ironically, the trails that serve these peaks are now relatively well developed. The trail up Jade Mountain is a case in point, carrying as it does hundreds of people every week, so many in fact that quotas of 90 to 150 people have been imposed to reduce environmental impact. \nDuring the peak season, these quotas are generally full, said a spokesperson for the Yushan National Park, adding that for the month of June, 3,380 people registered at the Tatachia check point in preparation for climbing Yushan. Yushan will be one of the highest points reached along the route. \nTrails in the foothills of big mountains such as Yushan are often less well maintained and vegetation at lower altitudes means that after only a year or so, a trail may become unrecognizable to anyone but professional outdoorsmen armed with maps and other written sources. This is also part of the allure of such a trip and highlights the dilemma of opening up the trails. \nIn explaining how he devised his route along the length of Taiwan, Wu referred to old maps, mostly produced by the Japanese colonial government, that provide details of an intricate network of roads reaching deep into the foothills of Taiwan's central mountains. It has been Wu's work over the last few years to sort out these trails, finding a way that links Aboriginal hunting trials, old lumbermen's access roads, and porter routes of the Ching dynasty. "I have walked 70 to 80 percent of the route myself," Wu said. \nFor Wu, and many others who are participating in the current event, what is at stake is not so much health and fitness, but a close appreciation of the land they live in. \n"Most of us are very ignorant about Taiwan," Wu said, adding this was what got him involved in exploring and recording these lesser-known trails, a labor of love he has been involved with for over 10 years. On this trip, he will be taking staff to record the trip on film. \nMaking a point \nWhile many of the people participating in this expedition are drawn from people already actively engaged in outdoors activities, the Forestry Bureau hopes that the publicity generated from this massive walk will raise awareness among the public and government officials. Sun River, which has already published a series of the major mountaineering trails, is set to release a set of maps covering many of the trails that make up the current cross-island trek. \n"It is important to get the information out there," Wu said, "But unfortunately, material like this does not get much shelf space in book shops." \nTo remedy this, the Forestry Bureau is also planning to release a series of information booklets on seven trails. \n"This will be a first step so we can see how the public responds," Weng said. "It is a great opportunity for those who hope to see Taiwan's mountains better appreciated, as between NT$2,500 million to NT$3,000 million has been earmarked for trail development in the government's Challenge 2008 national development program. An island-wide trails network will not only make it easier for people to become involved in trekking, but also take some of the pressure off high-profile trails such as Yushan." \nFor Wu, the current project comes none too soon. This is a chance for people actively involved in trekking to provide input on the development of trails, Wu said. The long-overdue need for comprehensive guidelines for trail development are currently being set up by the Forestry Bureau and this will, hopefully, avoid further erosions of the trails due to either neglect or excessive zeal. \nFor some government bodies, trail maintenance is about pouring concrete, Wu said. "With an activity like this one, we can at least prevent them from covering any more trails with concrete. Getting them to remove concrete already poured might be rather more difficult."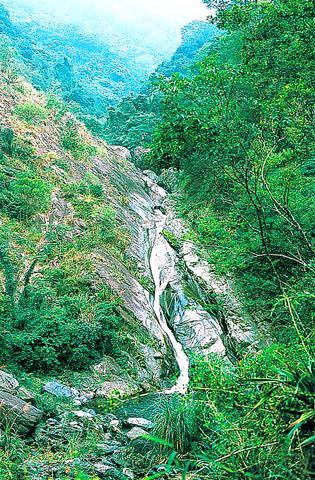 PHOTO COURTESY OF WUI YUAN-HO AND TAIWAN FORESTRY BUREAU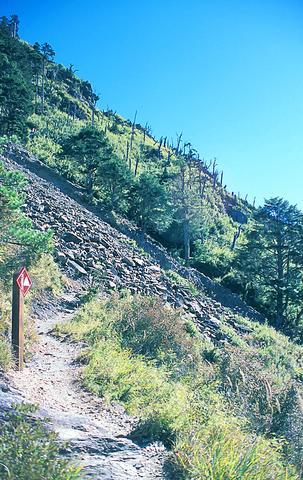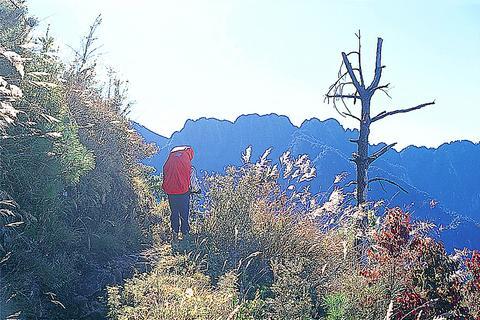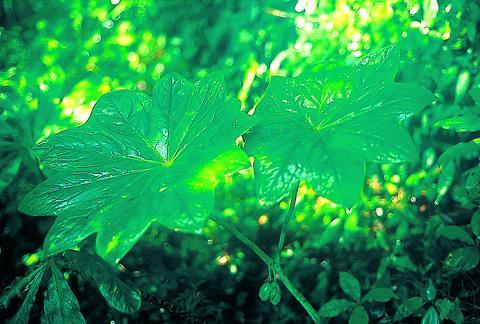 Comments will be moderated. Keep comments relevant to the article. Remarks containing abusive and obscene language, personal attacks of any kind or promotion will be removed and the user banned. Final decision will be at the discretion of the Taipei Times.