A mass of art by and for the masses
Taiwan Avant-garde Documenta is an artistic free-for-all that provides an interesting contrast to the more highbrow 2002 Taipei Biennial
"Unidentified Artistic Objects Invading Taipei In Droves" is the slogan of the new Taiwan Avant-garde Documenta exhibition (前衛文件展), or C02, as it's been nicknamed. The phrase is appropriate in the sense that the exhibition is unprecedentedly big and many of the works are so baffling in form, expression and intention, that one does not easily know what to make of them. \nThe exhibition sprawls across five venues in Taipei, and consists of 150 uncategorized works from 250 participants all over the country. Seventy-seven of the works were recommended by organizers, while the rest were selected from 135 submissions. As an open-submission exhibition, the participants are mostly young aspiring artists, with many undergraduates and first-time exhibiting artists among them. The media they use include film, performance, interactive installation, and whatever else one can think of. \nThe large scale of the first-time event, its timing, which coincides with the 2002 Taipei Biennial at the Taipei Fine Arts Museum, and its strong non-curatorial stance make it seem like a conscious rival to the Biennial. C02's organizer, the National Cultural Association (文化總會) and convener Lin Man-li's (林曼麗) apparent political affiliation with the DPP president as opposed to the Biennial's being organized under the administration of a KMT-led Taipei city government, only strengthen this suspicion. \nPolitics aside, C02 does complement the Biennial well in providing those interested with an alternative selection of works which are not likely to show at the far more selective TFAM anytime soon. \nOne the interesting surprises is Green Corner's (綠色角落) Take a Rest at the Corner (落腳角落), a project by two art majors. For the piece, the group designed a logo, uniforms and advertisements for a cake and instant coffee stall, the kind so common you can find one on every block in Taiwan. Conceptually, it's probably the ideal work of art -- highly interactive, self-financing, and potentially an integral part of life. But is it a work of art? \nG8 Public Relationship and Consultation of Art Corp's (G8藝術公關顧問公司) Jamming Communication (訊爆計劃) is the highest-profile piece at C02. The five-member group has acted as a PR firm representing Ke Tsi-hai (柯賜海), the controversial self-styled career protester and defender of stray dogs. Adopting Ke's lines of protest and clever manipulation of the media, the group jams reporters' phones with protest messages. Although the object of protest is often irrelevant, the group makes sure it's updated everyday. It's an interesting reflection on the nature of protest and the thin line between commercial mechanisms and artistic creation. \nOne of the more conceptually mature pieces is Diing-Wuu Wu Walis' (吳鼎武瓦歷斯) Invisible Project IV -- Taimerican Indian (Virtual Aboriginal People) (隱形計劃Ⅳ -- 虛擬原住民計劃), a subtle wake-up call to the disappearance of minority cultures in this age of globalization. Digital animation Gu (Grains) (穀) by Michael Eschenbach and Lin Chuan-chu (林銓居), of the Oob Interdisciplinary Group, is an intense meditation on the timeless theme of the human condition. \nIt's a shame that these are placed among works of various (and often dubious) quality, confusing viewers as to what the organizers' standards were in selecting them. \nIn fact, the sheer number of works, arranged in confusing mixtures of diverse styles, media and subjects, would easily exhaust the average viewer. Those who are patient enough to get through the strenuous task of viewing all of them are sure to find some jewels, as when people occasionally find treasures at a flea market. But is it worth the trouble? \nTo be sure, CO2's documentary function should be given due credit. In addition to encouraging public participation by providing free info cards of the woks for viewers to collect, the exhibition has set up an ambitious Web site: agora.tad.org.tw. The first of its kind in Taiwan, the site allows participating artists to take their work online with technical assistance from the organizers. Visitors can communicate with the artists via email. However, the end result remains to be seen as the Web site is still under construction. \nC02 is also one of the few occasions in Taipei where artists from central and southern Taiwan participate with equal gusto. The presence of Tainan's alternative space Paint House (文賢油漆行) and Hsinchu's student group Chi-cry (七塊), among others, provides a much-needed cross-section of contemporary art in Taiwan. \nAlthough C02's presentation is a bit messy and its selection excessively eclectic, its primitively liberal sprit is worth nurturing as an alternative to the sometimes factional curatorial exhibitions. \nWhat: Taiwan Avant-garde Documenta (CO2台灣前衛文件展) \nWhere: Huashan Arts District (華山藝文特區), the former American Culture Center (原美國文化中心), the former National Taipei Normal College's culture center (北師藝文中心) and the ground floor of the National Cultural Association (文化總會) \nWhen: Until Jan. 12, 2003 \nOn the Web: www.tad.org.tw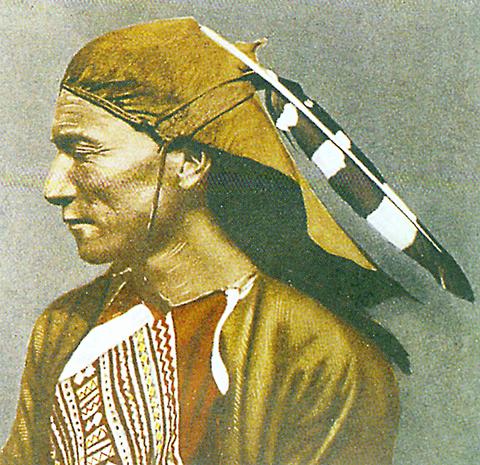 Diing-Wuu Wu Walis' Invisible Project IV - Taimerican Indian (Virtual Aboriginal People).
PHOTO COURTESY OF THE NATIONAL CULTURAL ASSOCIATION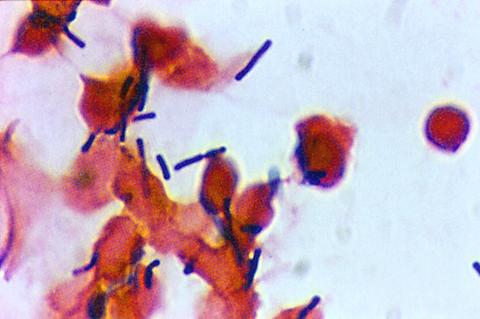 Hsu Su-chen's Cell, Rock II.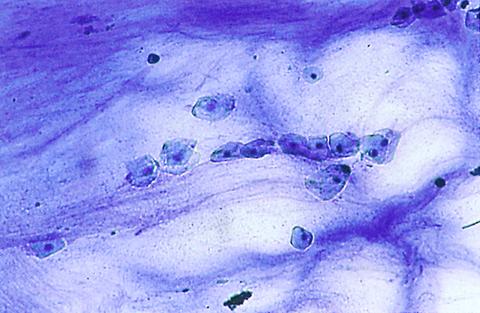 Hsu Su-chen's Cell, Rock II.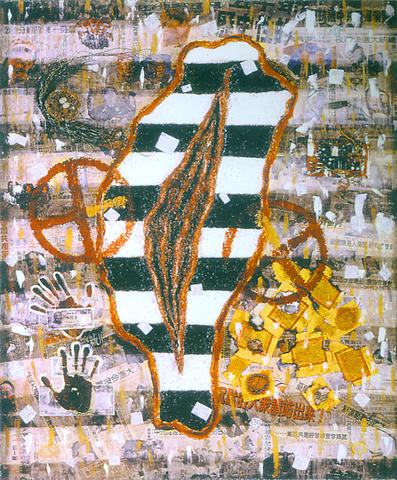 Kevin Chen's collage 1/5000 Symphony of Desire.
Comments will be moderated. Keep comments relevant to the article. Remarks containing abusive and obscene language, personal attacks of any kind or promotion will be removed and the user banned. Final decision will be at the discretion of the Taipei Times.