Sharing the Nobel limelight
Mabel Lee, Honorary Associate Professor of Chinese at the University of Sydney and translator of Gao Xingjian's 'Soul Mountain,' talks to 'Taipei Times' contributing reporter Bradley Winterton about her 10 years of contact with the work of the first-ever Chinese winner of the Nobel Prize for Literature
I first came into contact with Gao Xingjian's (高行健) work by pure chance. It was one of those mystical things that sometimes happen in life. \nI don't consider myself a professional translator. My PhD, for example, was in late Qing economic thought. But while I was spending a few days in Paris in 1991, on my way to Copenhagen, I arranged to meet the Chinese poet Yang Lian (楊鍊). I had published translations of two volumes of his poetry and was working on a third. One afternoon Yang said "Let's go and see Gao Xingjian!" At that time I had only read a couple of his plays, Absolute Signal and Bus Stop. \nThat evening we had dinner in Gao's apartment. Yang's wife and my daughter were also present. At one point, while we were chatting, laughing and drinking, Gao brought out his novel Lingshan (靈山), eventually to be published in English as Soul Mountain. I flipped through the book and immediately felt I had an affinity to the language. It was uncluttered and sparse, with words chosen as if it was poetry. I asked him if he had a translator, and when he said no, I offered to translate it, and he accepted. The date, inscribed in the copy he gave me that night, was March 23, 1991. \nSoon after I arrived back at the University of Sydney, I accepted the onerous job of "founding head" of an amalgamation of several Asian language departments. I was immediately very busy seven days a week. I also had to write research papers -- unfortunately translation does not count as research in Australian academic institutions. So I read over parts of the novel whenever I could, and in addition wrote several academic papers on Gao's work. \nIn the process I found myself drawn to his thinking about the place of the individual in society. My upbringing and my life generally had made me intensely aware of the importance of personal autonomy, and in addition I was teaching the approaches of late Qing and May Fourth thinkers, particularly Lu Xun (魯迅), to this very same question. \nTranslating Soul Mountain was a pleasure. I have described the book elsewhere as "autobiographical fiction," and the whole novel is like a single long poem. The only technical difficulty I had was with the numerous plant and animal names he includes. I didn't think of approaching a publisher until I'd finished, and in the event it took 18 months for the book to appear after I sent it to an agent, despite a very positive report that said it could easily win some literary prizes. \nIn his experimentation and narrative technique, Gao is perhaps unmatched among his contemporaries. He was fortunate to have studied French, so that during the period when many books in Chinese were banned, he still had access to developments in world literature, giving him an advantage of some 10 years over his contemporaries. He was also from childhood a voracious reader. He was probably born with a high level of artistic sensitivity and linguistic ability, as well as a rich imagination. He enjoys telling stories, and tells them effectively. Essentially, he creates for himself, and writes so that he, at least, will enjoy the result. Naturally he would like others to enjoy it too, but that's not the criterion he uses for literary creation. \nHis voracious reading means that he has acquired a deep knowledge of both Chinese and Western traditions, and he has internalized them both and is creating his own literary experiments. China's political past deprived many of his contemporaries of opportunities, but Gao's commitment to a literature that is uniquely the voice of the individual places him on a par with writers of any place and time. His insights into human behavior are penetratingly bold, frank, and beautifully expressed. \nGao's work is literature as Jung and Nietzsche understood the term. There may be superficial differences between people created by national boundaries and cultural traditions, but Gao seeks to explore the deeper layers of the human psyche where we are all united simply by being human. And he is a man who's intensely proud of being endowed with the basic human instincts, feelings and perceptions, plus simple curiosity. I don't see any national boundaries in his writing. And the fact that he is being read now in Chinese, Swedish, French and English indicates that his writing is relevant whatever one's cultural background. \nAs for his work being in a wide variety of forms -- novels, plays, critical essays, paintings and so on -- I think the different genres cross-fertilize one another. He has a very clear idea of what his true vocation is. He has a holistic attitude to life and artistic creation. To insist on specialization is a Western notion. It was common for traditional Chinese scholars to be engaged in visual, linguistic and performance forms of art, although they may have excelled in only one of them. And Gao transfers insights gained in one genre to another. \nFor instance, when he discovered how the use of pronouns in fiction created increased psychological space for the characters, he immediately started to use them in a similar way in his plays. Moreover, the different genres stimulate him in different ways. Writing and painting, for instance, are solitary activities, whereas theater is communal in that it involves his interaction with actors and audience. \nOne Man's Bible, which I'm translating at the moment, is a companion volume to Soul Mountain. It's part two [of the story], and it's similar in technique. \nGao's center of interest remains human behavior, the human psyche stripped of its vanities. The book tells of his personal and psychological struggles during the Cultural Revolution. \nOnce again, he uses pronouns in an original way, effectively as protagonists. "He" is the Gao of those times. "You" is the authorial narrator of the present, as well as the psyche of the "he" of the Cultural Revolution days. \nBoth "he" and "you" have many sexual encounters with women, but they're not included gratuitously. The intention is serious -- he is exploring the reactions of human beings to terror and the fear of death. For him, sex between a man and a woman is an affirmation of life. \nI have wept while translating One Man's Bible, sometimes so much that I couldn't see the computer screen. When I mentioned this to Gao, he said that he too had wept many times while writing the novel. \nAs for politics, Gao denounced the Chinese government's actions in Tiananmen in various media. But he is not a politician, and he refuses to write propaganda for anyone, including student politicians, no matter how noble the cause. His play Absconding, set in the early hours of June 4, 1989, after the tanks have rolled into Tiananmen, is an exploration of human reactions when confronting terror and death. It also depicts mass behavior, how ghetto-blasters and wild dancing in the square mobilized the students into a frenzy. \nThe play doesn't provide answers, but instead encourages audiences and readers to reflect, and then form their own judgments. \nSince that first meeting in Paris, Gao has visited Sydney three times, and I have stayed at his place twice, each time for a couple of days. He lives in an outer suburb of Paris, about 20 minutes in the metro from the center of the city. It's a one bedroom apartment, basic by any standard. When I stayed I would sleep on a sofa-bed in a small alcove with doors off the main living-room. He paints his huge paintings on the living room floor -- the table can be dismantled to make room. Before winning the Nobel he made his living from painting. \nHe works virtually every day, writing, reading, painting, or directing plays, and he organizes his time well. Breakfast was interesting when I shared it with him, and I suspect this was routine -- croissant, plus four beverages (warm milk, green tea, coffee, and orange juice). \nI couldn't believe it when the BBC in London called 15 minutes after his Nobel Prize was announced. They said they'd call back 10 minutes later to interview me! My husband confirmed it on the Internet -- we didn't even know the prize was being announced that night. But I suppose I wasn't really surprised. When I was translating Soul Mountain I knew it was something special. \nI started translating it without thinking of any reward. I only thought it was something that should be done. Now I find myself sprinkled with the gold dust of the Nobel. \nI don't think Gao is particularly complex, but he is dedicated -- to literature, to theater, and to art. I guess he lost many years during the Cultural Revolution and is now making up for lost time. It's his general curiosity about human beings and their cultural artifacts that prompts him to go on learning, and reflecting on human life. \nHe is a kind person, and seems to radiate what might be described as an essential gentleness and goodness. He also has a wonderful sense of humor. I am very fond of him, and I find my feelings for him haven't changed. I suspect that most of his friends turn out to be friends for life.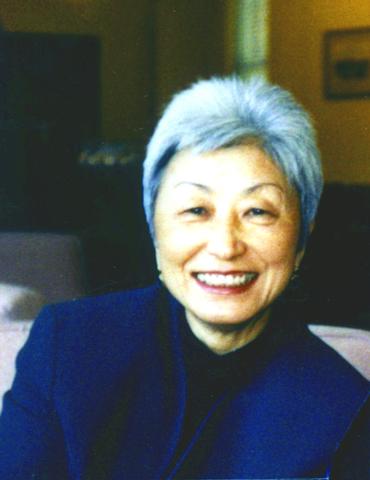 Mabel Lee says she wept so hard while translating portions of Gao Xingjian's works that she could not see her computer screen. Gao later told her that he too had cried while writing the same passages.
PHOTO COURTESY OF MABEL LEE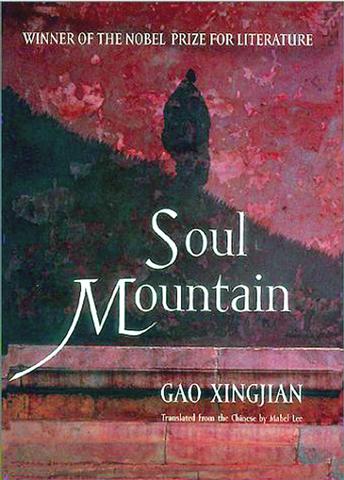 Comments will be moderated. Keep comments relevant to the article. Remarks containing abusive and obscene language, personal attacks of any kind or promotion will be removed and the user banned. Final decision will be at the discretion of the Taipei Times.