Abraham M. Denmark on Taiwan: Causation with Chinese characteristics
As China's relations with the United States and cross-strait dynamics have grown chillier, a curious but consistent phenomenon has emerged among Chinese scholars and officials — an unwillingness to acknowledge China's role in driving relations toward antagonism. These scholars would have us believe that China — one of the largest and most powerful countries in the world — in fact has little foreign policy agency, and that the downturn in its relations with the United States and Taiwan is entirely due to the actions of leaders in Washington and Taipei. This inability (or unwillingness) to acknowledge that China's assertiveness, its policies, and its actions has consequences will have significant implications for efforts to engage Beijing and shape its decision-making.
Take, for example, a recent article in The Diplomat by Chinese former Vice Foreign Minister He Yafei (何亞非). He argues that relations between Washington and Beijing have begun to see one another as "competing rivals" due "to changes in US domestic politics and significant shifts in the US perception of the world." Of course, there is little mention of what China may have done to cause such a shift in perception — China's military modernization program, its militarization and assertiveness in the South China Sea, and its pressure on US allies and partners over maritime and territorial disputes, are all ignored.
Or take a recent article by Cui Liru (崔立如), the former President of the venerable China Institutes of Contemporary International Relations. Cui blames the Trump administration's acknowledgement of US-China strategic competition as "altering the entire dynamic of [US-China] bilateral relations," and that "this, in turn, creates a snowball effect of negativity which makes it even harder to reconcile their differences." He also points to the second half of the Obama administration (in which I served) as the beginning of US-China interactions taking a turn for the worse. As with Vice Minister He, Cui ignores any possibility that China may have any agency in its relations with the United States.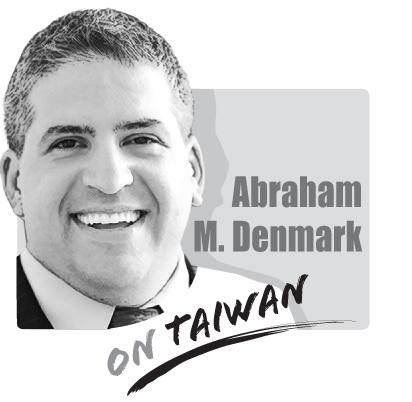 Such a dynamic is also present in Beijing's narratives about cross-Strait relations. It blames President Tsai Ing-wen (蔡英文) for not explicitly acceding to the "1992 Consensus," but is unable to consider why the people of Taiwan elected her in the first place. It faults the United States to enhancing its unofficial relations with Taiwan with arms sales and laws like the Taiwan Travel Act, but refuse to acknowledge that China's greatly intensified pressure on Taiwan played a role in driving such actions.
One may simply write off such analyses as products of an authoritarian regime: Chinese scholars may simply not be free to criticize their government, and must therefore focus on the actions of other parties. This is almost certainly a factor, and some Chinese scholars and officials have been willing to privately acknowledge China's role in exacerbating poor relations with the United States and Taiwan.
Yet any system that denies fallibility greatly diminishes its ability to learn and to adjust. If China's scholars and officials are unwilling or unable to acknowledge that coercion and assertiveness are likely to drive negative reactions from Taiwan and the United States, then it is likely to continue to employ tactics that are counter-productive toward turning relations away from strategy rivalry.
In any diplomatic relationship, both sides have a part to play. Justified or not, the United States has played a significant role in diminishing its relationship with China. Yet China has played a significant role as well. And until Beijing is able to understand the causal links between its actions and the reactions of the outside world, its ability to adapt, engage, and enhance its diplomacy will be fundamentally limited.
Abraham M. Denmark is Director of the Asia Program and a Senior Fellow in the Kissinger Institute on China and the United States at the Woodrow Wilson International Center for Scholars. He previously served as Deputy Assistant Secretary of Defense for East Asia. The views expressed are his alone.
Comments will be moderated. Keep comments relevant to the article. Remarks containing abusive and obscene language, personal attacks of any kind or promotion will be removed and the user banned. Final decision will be at the discretion of the Taipei Times.