Sheh Fung screwmaker expects stable sales in US
Global expansion: The company is to build a new manufacturing complex in Vietnam next month, helping to meet next year's demand from the US and Europe
Sheh Fung Screws Co (世豐螺絲) projects stable business this quarter and next year as its new products could help boost sales in the US, although economic uncertainty is likely to continue, top-ranking officials said yesterday.
The Kaohsiung-based company and its US customers jointly develop long screws used in wooden structures that have won safety certification in the US market, making it the only supplier of such products, Sheh Fung deputy general manager Maggie Chen (陳秀珠) said ahead of an in-person investors' conference in Taipei.
Sheh Fung is to start small shipments next month and expects its new products to gain popularity and become a revenue driver, the top financial official said, adding that it has gained access to two major US sales channels for home improvement hardware.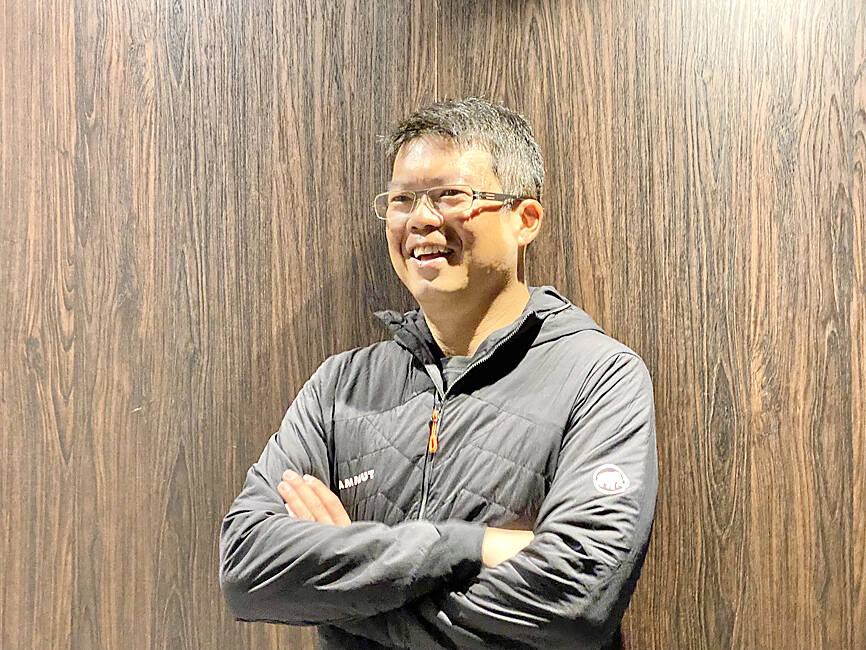 Sheh Fung Screws Co president Kent Chen is pictured in an undated photograph.
Photo: CNA
The US market accounted for 62.55 percent of overall sales last quarter, softening from three months ago and a year earlier, as interest rate hikes weakened the property market, but do-it-yourself home improvement projects remained healthy, Chen said.
Sheh Fung refrained from raising screw prices as foreign exchange benefits induced by a weak New Taiwan dollar are helping offset earlier hikes in raw material costs, Chen said, adding that inflationary pressures have disappeared after steel prices dropped amid a global economic slowdown.
The company is to hold a groundbreaking ceremony next month for a new manufacturing complex in Vietnam's southern province of Binh Thuan that is expected to produce 800 tonnes of screws per month, meeting orders from the US and Europe from the fourth quarter of next year, Chen said.
International customers demand shipments from diversified places, and Vietnam-made screws bound for Europe have favorable tariffs, Chen said.
The new plant would help Sheh Fung gain market share in Europe, where authorities have imposed anti-dumping taxes on Chinese screw manufacturers, she said.
Sheh Fung is seeking entry into electric vehicle supply chains, and is talking with potential partners in Taiwan, China and Europe, Chen said.
The company has obtained international technical certification for the development of automobile fasteners, and it is pursuing collaboration with battery module suppliers, Chen said.
Business is likely to flatten next year from this year, as downside risks related to geopolitical tensions and monetary tightening would linger, Chen said.
Sheh Fung could gain NT$2.5 billion to NT$2.6 billion (US$80.6 million to US$83.8 million) in revenue for the whole of this year, Chen said.
Comments will be moderated. Keep comments relevant to the article. Remarks containing abusive and obscene language, personal attacks of any kind or promotion will be removed and the user banned. Final decision will be at the discretion of the Taipei Times.