Consultant says mergers should be done quickly
FINANCE A merger and acquisitions expert with Watson Wyatt Worldwide argues that short-term pain will ultimately lead to the sector's long-term gain
While bank mergers may exacerbate the rising jobless rate, consolidation is a long-term positive factor for the sector, Tim Galpin, merger and acquisitions expert at consulting firm Watson Wyatt Worldwide, said yesterday.
"Mergers may raise the jobless rate in the short term, but it makes the industries more competitive in the long run," Galpin said yesterday, when asked about how corporate restructuring may add to the nation's rising unemployment ratio.
But mergers for the sake of mergers may not help, as recent international experience suggests most corporate marriages fail, Galpin said. Cultural differences are the key cause, he said, adding that most top executives ignore the cultural factors. "When it comes to the culture, they are either confused or scared," he said.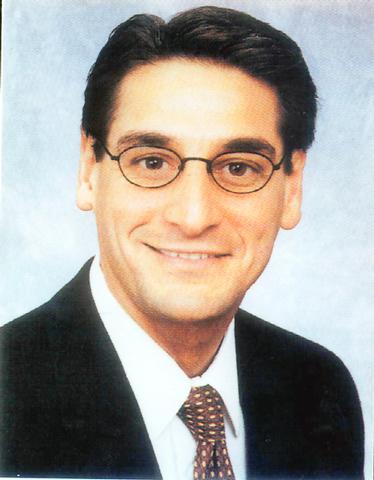 PHOTO: WATSON WYATT WORLDWIDE
Communication is also important, as any lack of interaction with employees will lead to lower productivity, with staff unable to concentrate on their jobs. Therefore, corporations mulling mergers should speed up the time of integration between the merged companies so as to avoid hurting productivity -- and hence profitability.
"It is similar to pulling off a band-aid: You can do it fast and painful or slow and painful, but there is still going to be pain," Galpin said. "So you might as well do it faster and get the pain over with fast."
Worse still, a slow integration process and lack of communication with staff may trigger the departure of key people from the company.
"Your best people will leave first because they can find jobs fast, and when they walk out of the door, the value walks out of the door," Galpin said.
Some companies, while trying to retain top-level executives, forget about middle management, he said. The strategy on how to retain the best talent should be based upon the nature of the company's business, he said.
While the firm's staff may know about the development of the deal, outsiders may rely on certain indicators to see if the deal is going well. Undesired turnover is one bad sign, he said.
"When you see people bailing out of a company, that is a very important indication that the deal is not going too well," he said.
As an example, Galpin said that top employees left Nation's Bank and Bank of America within two months after a merger between the two banks was announced. Two other major mergers -- Citicorp-Travelers and Daimler-Chrysler -- also experienced a similar bleeding of key staff, he said. One part of a company most likely to suffer after the departure of key employees is customer service.
"If customer service is bad, no matter what business sector we are talking about, and people are making excuses, then it is a clear indication that things are not going well," he said.
One model that may be emulated by other companies are mergers that have occurred with General Electric. The company has placed huge emphasis on integration by appointing internal specialists to help integrate companies and also relying on local talent to spur mergers, he said.
Comments will be moderated. Keep comments relevant to the article. Remarks containing abusive and obscene language, personal attacks of any kind or promotion will be removed and the user banned. Final decision will be at the discretion of the Taipei Times.