Rosario Crocetta set to be Sicily's first gay governor
A gay man who shrugged off three mafia plots to kill him is poised to become Sicily's first homosexual governor in elections that show the center left advancing at the expense of former Italian prime minister Silvio Berlusconi's right-wing party.
Representing a coalition of Italy's center-left Democratic Party and the Catholic UDC party, Rosario Crocetta is leading against the Berlusconi candidate and a contender representing the maverick movement of comedian Beppe Grillo, who trailed in third place.
Crocetta, a devoted Catholic, has long claimed that southern Italy is surprisingly relaxed about gay politicians, once stating: "There is a great respect for the individual, making it less homophobic than the north."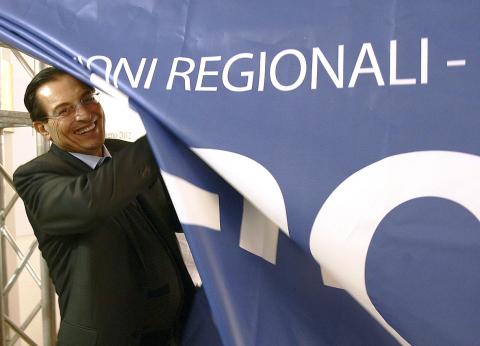 Center-left candidate Rosario Crocetta, who is on course to become the next governor of Sicily, smiles in his headquarters in Palermo, Italy, on Monday.
Photo: Reuters
In August he told an interviewer: "After leaving prison in England, Oscar Wilde took refuge in Palermo. Seen like this, there is lot people have to learn about the south."
As mayor of Gela, Crocetta persuaded local businesses not to pay protection money to the mafia and claimed that coming out gave him a sense of liberation that allowed him to understand how suffocated Sicily had become under the mafia's yoke.
One mob boss, who hired a Lithuanian assassin for a failed bid to kill Crocetta, was less than tolerant of his sexuality than voters, describing him in a wiretapped call as "this queer communist."
"The clans may ridicule Crocetta's sexuality, but it's the backing he gave businesses that refuse to pay the pizzo [protection payment] that really drove them mad," a local magistrate said.
Comments will be moderated. Keep comments relevant to the article. Remarks containing abusive and obscene language, personal attacks of any kind or promotion will be removed and the user banned. Final decision will be at the discretion of the Taipei Times.