Pedophile impersonates 12-year-old
'BIZARRE TWIST' Convicted sex offender Neil Rodreick allegedly shaved off body hair and dressed as a child while two others acted as his grandfather and uncle
He wore a baseball cap, said he liked to skateboard and seemed like an ordinary spotty-faced 12-year-old boy when he turned up for his first day of school in a small Arizona ranching town.
But the child claiming to be Casey Price was 29 and a convicted sex offender who took advantage of his slight frame to try to gain access to children in at least four schools in the state for himself and three accomplices.
The discovery that Neil Rodreick had managed to dupe the authorities at several schools into believing he was a school age child by shaving off his body hair and dressing as a child has shocked Arizona and much of US.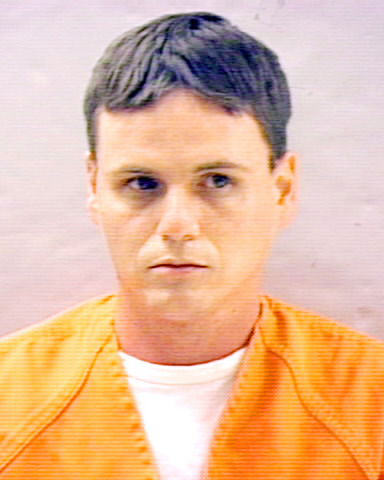 This photo released by the Yavapai County, Arizona, Sheriff's Office on Jan. 19 shows Neil Rodreick, 29, a convicted sex offender from Oklahoma. Rodreick attended several Arizona middle schools and sat through seventh-grade courses while pretending to be 12 years old, officials say.
PHOTO: AP
"Everyone who hears about this is shocked. It's a bizarre twist that a 29-year-old man would pose successfully four times as a 12-year-old and would try to gain access to children in charter schools," said Rebecca Ruffner, the director of Prevent Child Abuse Arizona, a children's advocacy group. "This is a completely new threat to our children."
On Thursday, authorities from several counties in Arizona as well as Oklahoma, where Rodreick was jailed as a sex offender in 1996, were meeting to try to unravel the last few years of his life. So far, he and the three other men face 25 charges each, ranging from fraud and forgery to child molestation.
But more charges could still be filed, said Susan Quayle, a spokeswoman for the Yavapai County sheriff's office.
There is no evidence to date that Rodreick harmed any of the children at the schools where he was enrolled. However, he is under investigation in a number of jurisdictions for failing to register as a sex offender, and for keeping large caches of child pornography on his computer. The authorities also have a video showing him having sex with a boy.
Rodreick's deception of the school systems in Arizona appears to have been an elaborate scam, worked in concert with three other men. Two of the men living with Rodreick -- Robert James Snow, 44, and Lonnie Eugen Stiffler, 61 -- had posed as his guardians.
They too were Rodreick's dupes, believing that he was 12 years old after meeting on the Internet where they were trawling for boys.
Comments will be moderated. Keep comments relevant to the article. Remarks containing abusive and obscene language, personal attacks of any kind or promotion will be removed and the user banned. Final decision will be at the discretion of the Taipei Times.