Police wait for Jackson to surrender
Pop superstar Michael Jackson, a self-styled "Peter Pan" whose relationship with children has long been controversial, was expected yesterday to surrender to California authorities to face multiple charges of child molestation.
The Santa Barbara County sheriff and district attorney told reporters that they were giving Jackson, 45, who was in Las Vegas this week shooting a music video, a chance to turn himself in and raise a US$3 million bail.
Officials said they expected Jackson to turn himself in yesterday at one of the county's two jails -- the sheriff's headquarters in Santa Barbara or a smaller booking station in Santa Maria, closer to Jackson's home, the sprawling, children's theme-park-like Neverland ranch.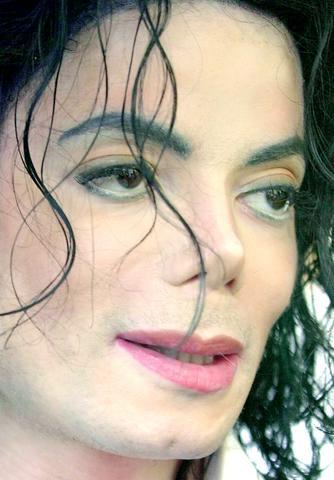 Michael Jackson is seen during a tour of the Houses of Parliment in London in this June 14 file photo. He now faces several child-molestation charges in California.
PHOTO: AP
District Attorney Thomas Sneddon said Jackson will be charged with multiple felony counts under a California law that defines molestation as "arousing, appealing to, or gratifying the lust, passions or sexual desires of" the offender or a child under age 14. Each charge carries a penalty of three to eight years in prison.
"In a very short period of time there will be charges filed against Mr. Jackson," Sheriff Jim Anderson said, acknowledging there was "always that potential" that Jackson could flee.
Throngs of reporters who gathered late Wednesday evening at an airport near Santa Barbara saw a private jet, believed to be carrying Jackson, land and sit on the tarmac for more than an hour. The plane took off again for parts unknown without any passengers leaving the aircraft.
Jackson's spokesman on Wed-nesday called the allegations false, scurrilous and without foundation. "The outrageous allegations against Michael Jackson are false. Michael would never harm a child in any way. These scurrilous and totally unfounded allegations will be proven false in a courtroom," spokesman Stuart Backerman said.
Backerman said Jackson had made arrangements with the district attorney in Santa Barbara to return to the city "to immediately confront and prove these charges unfounded." Jackson has hired celebrity attorney Mark Geragos to defend him. Geragos is currently defending accused wife killer Scott Peterson.
Police spent more than 14 hours searching and videotaping Neverland Ranch, just north of Santa Barbara, in central California, on Tuesday. Authorities declined to specify what they were looking for or to divulge other details about the allegations reportedly brought by a 12-year-old boy who said Jackson molested him.
Jackson was the subject of similar child molestation allegations 10 years ago by a 13-year-old boy. But criminal charges were never filed and Jackson was never arrested because the accuser declined to testify after Jackson reached a multimillion-dollar out-of-court civil settlement with the boy's family.
Sneddon told the news conference that the current case was different because "we have a cooperative victim in this particular proceeding."
He also said the laws have been tightened up in the past decade because of the Jackson case, and added that there was a public feeling that the singer had evaded prosecution last time.
Jackson said in a statement on Tuesday that he was unaware of the nature of the current investigation and suggested that it had been deliberately timed to undermine the release of a new compilation of his greatest hits.
Comments will be moderated. Keep comments relevant to the article. Remarks containing abusive and obscene language, personal attacks of any kind or promotion will be removed and the user banned. Final decision will be at the discretion of the Taipei Times.