Strike warning not favorable to workers, Control Yuan members say
Local unions are less developed than their Western counterparts and could be put at a disadvantage if required by law to give notice of a strike, two Control Yuan members said yesterday.
While the issue of whether advance notice is warranted has been debated, many unions believe that it would neutralize the "ambush" effect of a strike, Chang Kuei-mei (仉桂美) and Wang Mei-yu (王美玉) said in a statement.
In most Western countries, it is the unions rather than the government that formulate rules for strikes, the statement said, adding that most of these rules only state that unions should inform employers that they have launched a strike and do not include clauses that they must inform the employer within a certain period before a work stoppage.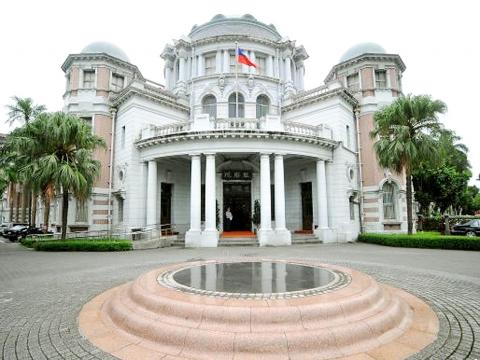 The Control Yuan in Taipei is pictured in an undated photograph.
Photo: Chung Li-hua, Taipei Times
Echoing the Ministry of Labor's comments during a strike by China Airlines (CAL) flight attendants in 2016, they said that although the flight attendants had not given warning about the impending strike, that should not affect the legitimacy of their actions.
Rather than attacking the issue of striking workers not giving notice, critics should ask whether employers had purposefully ignored labor issues and procrastinated in resolving disputes, and whether local labor authorities had duly performed their task of supervising the employers in question, they said.
Launching a strike is a right of unions, but Taiwanese unions in general are not as fully developed as their Western counterparts, so requiring them to issue advance notice of a strike would be a form of oppression, hampering their growth and the exercise of their rights, Chang said by telephone.
Passenger losses and inconvenience due to the ongoing CAL pilots' strike should not be entirely blamed on the pilots, the company also needs to assume responsibility, she said.
While the nation has set out rules that define basic services that should be provided by utilities, hospitals and banks if their employees go on strike, there are no such rules for the transportation sector, she said, adding that this is a issue that needs to be addressed.
Citing Article 55-1 of the Act for Settlement of Labor-Management Disputes (勞資爭議處理法), Chang and Wang said that actions to dispute labor issues should be "performed in good faith without abusing rights," and striking workers should not be vilified as long as they comply with this principle.
In the current strike, they said that passengers' rights can be safeguarded as long as the government can encourage flexibility when presiding over employer-employee mediation, they said.
Comments will be moderated. Keep comments relevant to the article. Remarks containing abusive and obscene language, personal attacks of any kind or promotion will be removed and the user banned. Final decision will be at the discretion of the Taipei Times.