Health minister to receive award for work
ESTEEMED GUESTS: Minister Chiu will be in reputable company when he receives his award as US President Barack Obama will also be honored at the ceremony
The Department of Health (DOH) said Minister Chiu Wen-ta (邱文達) will be recognized by the American Public Health Association (APHA) today for his efforts to establish one of the largest databases of brain injuries and for a law enacted that requires motorcyclists to wear helmets.
The APHA will award Chiu with the David P Rall Award for Advocacy in Public Health, the DOH said, adding that Chiu will be the first non-US citizen to receive the award.
Chiu is being recognized for his more than 30 years of research on the prevention and treatment of brain injuries, the establishment of one of the largest such databases with over 180,000 cases and for contributing to the enactment of a regulation that stipulates that all motorcyclists must wear helmets, it said, adding that the enactment of the regulation had prevented head injuries and saved more than 3,000 lives.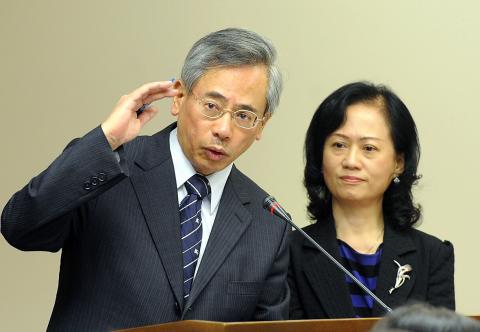 Department of Health Minister Chiu Wen-ta reports on the rescue efforts following the fire at the Sinying Hospital in Greater Tainan on Thursday.
Photo: George Tsorng, Taipei Times
The research paper, titled the "Effect of the Taiwan Motorcycle Helmet Use Law on Head Injuries," was published by the American Journal of Public Health in 2000 and its follow-up report on the implementation of a motorcycle helmet law in Taiwan and traffic deaths over an 18-year period was published in the Journal of the American Medicine Association last year, it added.
The DOH said APHA is an organization with tens of thousands of members across the world, and at its 140th annual meeting and exposition, US President Barack Obama will also be awarded the APHA Presidential Citation.
Chiu will also make a speech entitled "Overview of Taiwan's Pressing Health Problems," to the Taiwan-America Public Health Scholar Network, before the Public Health Awards reception and ceremony.
Comments will be moderated. Keep comments relevant to the article. Remarks containing abusive and obscene language, personal attacks of any kind or promotion will be removed and the user banned. Final decision will be at the discretion of the Taipei Times.