Nobel laureate Lee Yuan-tseh awarded science prize
Nobel laureate Lee Yuan-tseh (李遠哲) was awarded the Italian Science for Peace prize for his efforts to promote science in the international community, Academia Sinica said yesterday.
Public relations officer Lee Mei-hui (李美惠) said the prize was special because it advocated the peaceful use of science and technology.
"Lee Yuan-tseh was recognized for the promotion of science with no secrets and without frontiers," Lee Mei-hui said.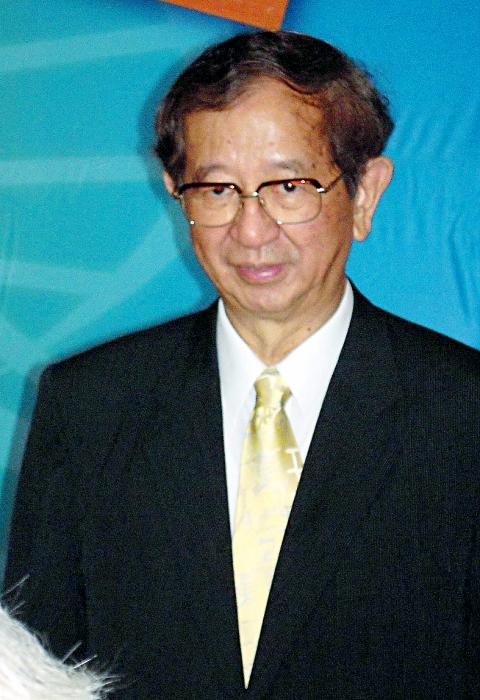 Nobel laureate and former Academia Sinica president Lee Yuan-tseh attends a book launch on May 24 last year.
Photo: CNA
The 75-year-old Nobel laureate, who was at the Vatican for the award ceremony on Saturday, was not available for comment.
Lee Yuan-tseh was born in 1936 and lived in Taiwan until 1961, when he moved to the US to complete his graduate studies at the University of California, Berkley.
He was awarded the Nobel Prize in Chemistry in 1986 for his development of the crossed molecular beam technique for studying chemical reactions.
After 32 years researching and teaching in the US, he returned to Taiwan in 1994 and served as Academia Sinica president until 2006.
Since his retirement in 2006, Lee has continued to promote scientific and cultural development throughout the country and push for educational reform.
Comments will be moderated. Keep comments relevant to the article. Remarks containing abusive and obscene language, personal attacks of any kind or promotion will be removed and the user banned. Final decision will be at the discretion of the Taipei Times.