Bidding opened for hosts of Davis, Fed Cup finals
Cities will bid to stage the finals of the Davis and Fed cups as part of a revamp of the international team tennis competitions.
The International Tennis Federation (ITF) will launch a bidding process in December, although the governing body is yet to determine whether the same city will host the men's and women's competitions.
Currently one of the finalists decides the venue. Croatia is now looking for a suitable location for its men to host Argentina in the Davis Cup final in November.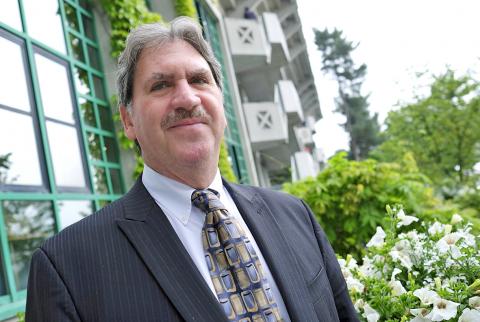 International Tennis Federation president David Haggerty poses for a photographer after an interview at the French Open at the Stade Roland Garros in Paris on May 29.
Photo: AP
"By having a full year or two to plan we can do more for sponsors and fans with a stadium that's an appropriate size," ITF president David Haggerty said at the organization's London headquarters.
Working on the ITF project are consultants from the CSM sports marketing company chaired by Sebastian Coe, president of track and field's governing body, the International Association of Athletics Federations.
The ITF will assess whether to select a host city from an emerging market which can potentially offer higher financial returns or one of the traditional tennis heartlands where the crowds could be larger and more boisterous.
"It's a balancing act, making sure we get bids from a number of different cities so we can make comparisons," Haggerty said. "It's not all about money. It's about eyeballs and awareness. Our mission really is to develop, grow and promote tennis around the world. So we will take great caution."
Comments will be moderated. Keep comments relevant to the article. Remarks containing abusive and obscene language, personal attacks of any kind or promotion will be removed and the user banned. Final decision will be at the discretion of the Taipei Times.