New York FC says it misled fans over Lampard signing
New York City FC on Friday said that they misled fans by wrongly announcing the signing of Frank Lampard last year when he never had a playing contract for the Major League Soccer expansion team.
After Lampard's release from Chelsea, New York FC announced in July that he had "signed a two-year contract which starts Aug. 1" and paraded him around Manhattan.
In fact, he had only agreed to a "commitment" to play for New York FC on a two-year contract starting this month, the player and City Football Group said on Friday.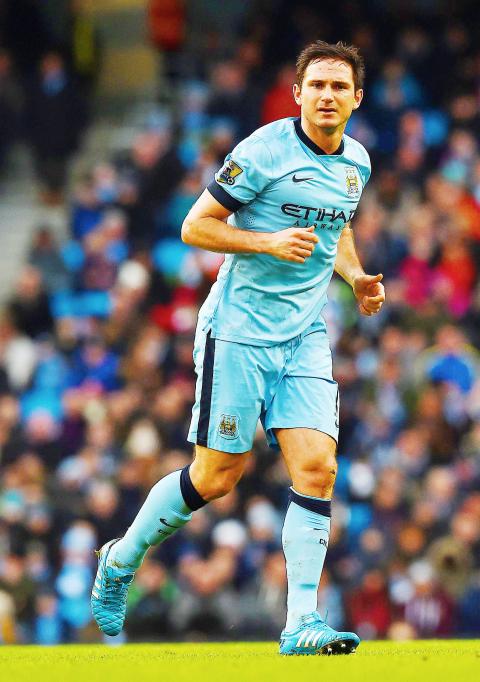 Manchester City's Frank Lampard runs during their FA Cup match against Sheffield Wednesday at the Etihad Stadium in Manchester, England, on Sunday last week.
PHOTO: AFP
The uncertainty over the midfielder's status emerged only after his surprise switch to partner club Manchester City, which was initially wrongly described in August as a "loan" from New York FC, was said on Dec. 31 to have been extended until the end of the European season.
However, English Premier League rules state that Lampard's contract had to run until June 30.
After the Premier League looked into the issue again on Friday, it was further clarified that Lampard's deal had always been for the whole season, but with a Dec. 31 break clause that could have enabled him to return to New York FC for the MLS season.
Both teams are part of City Football Group, the umbrella company for the portfolio of clubs owned by Abu Dhabi's Sheikh Mansour.
City Football Group said that Lampard's only playing contract is with the Premier League champion, with the midfielder's MLS career not now due to start until midway through the season in July.
City Football Group said that the New York FC announcement last July "was a genuine error which throws everything into confusion [for media and fans]. It was not a contract. It is an agreement with City Football Group with intention to play for New York FC."
Lampard's move to Manchester City was remarkable because only days earlier last summer he said the MLS move was because he did not want to play for another Premier League team after 13 years at Chelsea.
"When released from Chelsea last year at the end of my contract I signed a commitment to play at New York FC for two years starting Jan. 1, 2015," Lampard said in a statement on Friday.
"I was then offered the chance to train and be part of the Man City squad in the interim to keep myself in the best shape going into New York. This period has since been extended by Man City and I now will start playing for New York FC at the end of this current Premier League season," he said.
Despite City Football Group acknowledging its mistake after a week of silence on the issue following inquiries, Lampard said he had read "a lot of lies and nonsense over the last few days."
"There has always been a constant dialogue between all parties in this time to find the best solution for everyone," Lampard said. "I can say that I am very excited about arriving in New York."
New York FC supporters' group, The Third Rail, said it was "outraged" by Lampard's prolonged stay in England because July's misleading signing announcement was accompanied by a push to sell season tickets and the player's jerseys.
Comments will be moderated. Keep comments relevant to the article. Remarks containing abusive and obscene language, personal attacks of any kind or promotion will be removed and the user banned. Final decision will be at the discretion of the Taipei Times.