Sports Briefs
■ Roy Keane retires again
Roy Keane announced his retirement from international football on Friday, two days after Ireland failed to qualify for next year's World Cup. "Like all football supporters in the country, I was disappointed that the Republic of Ireland failed to qualify for Germany," Keane, 34, said in a statement to Irish state broadcaster RTE. Keane's broken foot sidelined him from Ireland's final two qualifiers -- a 1-0 win at Cyprus and a 0-0 home draw against Switzerland. If Ireland had won it would have finished second in Group 4 and earned a playoff spot. "Much as I would like to continue playing for my country, I feel the time has come to retire from international football and concentrate on domestic football for whatever is the remainder of my career," Keane said.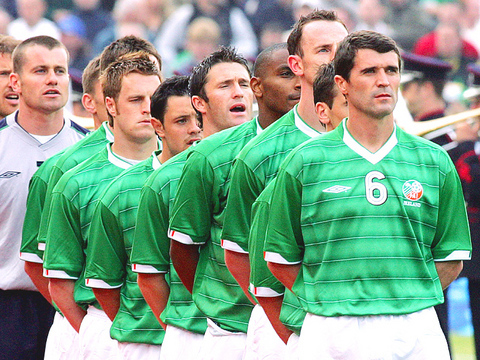 ■ Baseball
A's rehire Ken Macha
The Oakland Athletics rehired Ken Macha as manager on Friday, just over a week after the club said the two had failed to reach terms to renew his contract and were parting ways. The A's announced that the club reached a three-year agreement that will keep Macha under contract through the 2008 Major League Baseball season. Macha led the A's to the American League West Division title in his first year as manager in 2003, the club's fourth straight playoff berth. But Oakland failed to qualify for the playopffs the past two years despite a 91-win season in 2004 and 88 victories this year. Macha, 55, called it one of several "massive disappointments" in his seven years with the team when the sides couldn't reach a deal Oct. 5.
Comments will be moderated. Keep comments relevant to the article. Remarks containing abusive and obscene language, personal attacks of any kind or promotion will be removed and the user banned. Final decision will be at the discretion of the Taipei Times.