Kaohsiung man vents frustrations online, arrested over threats to blow up HSR 高雄男工作不順 網路留言要炸高鐵遭逮
A male, surnamed Hung, from Kaohsiung left comments online saying he wanted to blow up the Kaohsiung MRT and HSR. His threats were discovered by the police, who followed the leads and traced them to Hung and arrested him on Sunday morning at approximately 1am.
At around 8pm Saturday evening, the National Police Agency's Railway Police Bureau, while conducting an Internet search, discovered Hung had left online comments such as "I want to make a bomb and blow up the MRT and HSR," and immediately set up a special task force to collect data related to the case.
Having undertaken a filter search of the data obtained, the police then analyzed the leads, which eventually led to Hung's true identity. They proceeded to his residence in Kaohsiung's Zihguan District at around 1am Sunday morning.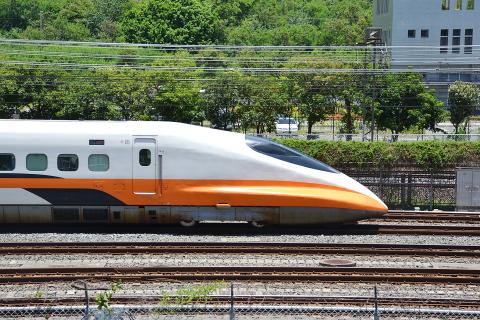 An HSR train is pictured in this photo taken in Kaohsiung on Friday. 週五在高雄行駛的一列高鐵列車。
Photo: Chun Cheng-hsu, Liberty Times
照片:自由時報記者侯承旭
At the same time, they also obtained as evidence comments Hung had previously posted to Facebook threatening to blow up the MRT and HSR.
Hung admitted to making the comments, saying that he was venting his frustration as things were not going well at work, but that he didn't have the ability to make explosives, and neither was he in possession of anything explosive.
(CNA, translated by Paul Cooper)
高雄市一名洪姓男子在網路上發洩、放話要炸捷運和高鐵,遭警方上網巡邏時發現,循線追蹤於週日凌晨一時許逮捕。
警政署鐵路警察局週六晚間八時許執行網路巡邏,發現洪姓網友網路上留言「要製作炸彈炸掉捷運、高鐵」等言詞,立即組成專案小組蒐集相關案情資料。
經過濾網路留言資料,警方分析各項線索,最後循線查出洪男真實身分,並於週日凌晨一時許前往他高雄市梓官區住處查獲到案。
同時,在洪男個人電腦臉書上扣得已發布恐嚇炸掉捷運、高鐵等相關留言證據。
洪男到案坦承,自己因工作不順遂,才在網路留言發洩情緒,自己並無製造爆裂物能力和存有任何爆裂物。
(中央社)
Comments will be moderated. Keep comments relevant to the article. Remarks containing abusive and obscene language, personal attacks of any kind or promotion will be removed and the user banned. Final decision will be at the discretion of the Taipei Times.