Study: Global health on the way up 研究: 全球健康情況正逐步改善
According to a report by the Global Burden of Disease Study, the health of people around the world is gradually improving, and the average life expectancy is growing longer. The healthy life expectancy, however, is not keeping pace with this longer life expectancy, and chronic diseases continue to consign the sick to long-term suffering, with death rates of as much as 7 out of 10.
The study discovered that, up to 2015, the average life expectancy of the global population had increased by over 10 years from 1980, with male average life expectancy 69.0 years, compared to 74.8 years for women.
One of the main causes for the increase in average life expectancy is the large scale drop in the death rate of many infectious diseases, such as HIV/AIDS, malaria or diarrhea. The death rates for cardiovascular disease and cancers has also fallen, albeit at a slower rate.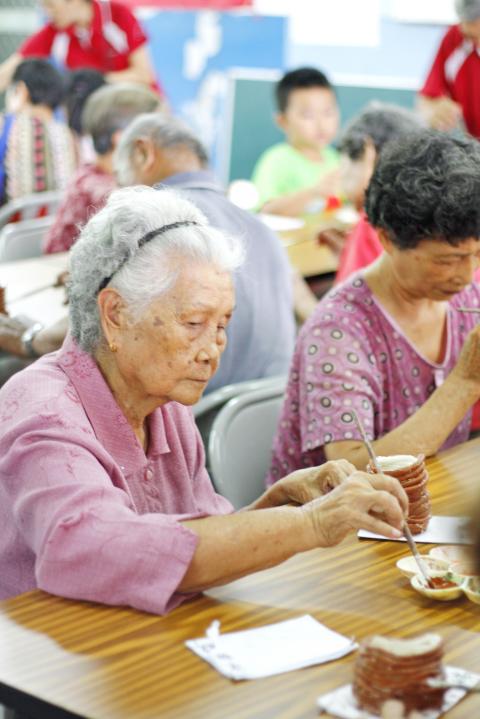 An elderly woman does pottery in an activity center in Wanluan Village in Pingtung County on Aug 16, 2013. 一名老人二○一三年八月十六日在屏東縣萬巒鄉的活動中心內做陶。
Photo: Chiu Chih-rou, Liberty Times
(自由時報記者邱芷柔攝)
The study analyzed 249 causes of death, 315 diseases and injuries and 79 risk factors from 1990 to 2015 in 195 countries or areas. It revealed that the improvements in global health were uneven, which can be partially attributed to economic development.
(CNA, translated by Paul Cooper)
根據「全球疾病負擔研究」的報告,全球民眾的健康情況正逐步改善,平均餘命也正在延長,但「健康平均餘命」卻沒跟上,慢性病仍使患者面臨長期煎熬,死亡率達十分之七。
研究發現,至二○一五年,全球人口的平均餘命自一九八○年來增加了十多年,男性平均餘命達到六十九點○歲,女性則為七十四點八歲。
平均餘命增加的主因之一,是許多傳染性疾病的死亡率大幅降低,包括愛滋病、瘧疾和腹瀉。心血管疾病和癌症的死亡率也下滑,儘管下滑步調較為緩慢。
這項研究分析了一百九十五個國家和地區從一九九○至二○一五年間的兩百四十九種死因、三百一十五種疾病和傷害,以及七十九種風險因子 。這項結果呈現出全球健康改善參差不齊,一部分是經濟發展所導致。
(中央社)
Publication Notes
TODAY'S WORDS
今日單字
1. chronic disease n. phr.
慢性病
(man4 xing4 bing4)
2. life expectancy n. phr.
餘命
(yu2 ming4)
3. infectious disease n. phr.
傳染性疾病
(chuan2 ran3 xing4 ji2 bing4)
Comments will be moderated. Keep comments relevant to the article. Remarks containing abusive and obscene language, personal attacks of any kind or promotion will be removed and the user banned. Final decision will be at the discretion of the Taipei Times.