Doctors warn against bad sleeping habits 中秋假期熬夜後猛睡 收假恐失眠憂鬱
According to Yeh Ya-hsin, director of the John Tung Foundation's Center for Mental Health, during the four-day Mid-Autumn Festival holiday period, many people stayed up late and then caught up on sleep during the daytime. By turning the day on its head and upsetting the regular sleeping cycle, not only did they then feel even more fatigued when going back to work, they also found it difficult to sleep at night, falling into a vicious cycle, Yeh says.
On Monday this week, the foundation stated that, according to a Taiwan Society of Sleep Medicine investigation carried out last year, on average one in five Taiwanese suffer from sleep problems. Also, international research shows that sleep deprivation not only affects the brain's capacity for judgement, it can also affect the ability to regulate emotions, while increasing the likelihood of depression and anxiety.
Liu Chia-yih, a psychiatrist at Taipei Chang Gung Memorial Hospital's General Psychiatry Division, suggests getting up at a regular time each day, since controlling the sleeping cycle is important. Yeh also recommends avoiding catching up on sleep during the daytime, and taking between 30-60 minutes of exercise during the daytime, as this helps lengthen sleeping duration.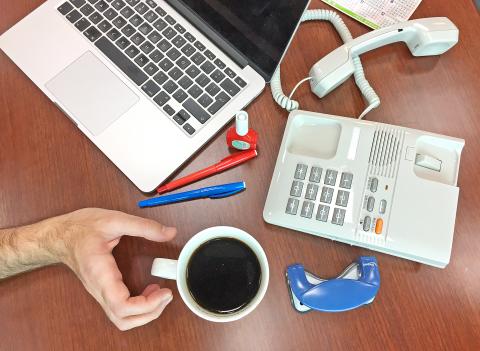 Doctors say that disrupted sleep patterns can lead to depression and anxiety. 醫生指出睡眠失調可能造成憂鬱和焦慮。
Photo: Paul Cooper, Taipei Times
照片:台北時報記者古德謙攝
(CNA, translated by Edward Jones)
董氏基金會心理衛生中心主任葉雅馨指出,中秋連假四天,不少人晚上熬夜、白天補眠,日夜顛倒打亂睡眠週期,到了上班日不但感到更疲倦,晚上該睡覺的時候又翻來覆去睡不著,陷入惡性循環。
董氏基金會本週一表示,根據台灣睡眠醫學學會去年調查,台灣平均每五人就有一人有睡眠障礙,國外研究也顯示,睡眠不足不單是影響大腦判斷能力,也會影響情緒調節功能,容易憂鬱及焦慮。
對於有失眠問題的民眾,台北長庚醫院一般精神科主治醫師劉嘉逸建議,每日定時起床掌控睡眠週期相當重要,且盡量不要在白天補眠,另在白天時運動約三十至六十分鐘,也有助增長睡眠時間。
(中央社)
Publication Notes
TODAY'S WORDS
今日單字
1. fatigued adj.
疲倦
(pi2 juan4)
2. vicious cycle n. phr.
惡性循環
(e4 xing4 xun2 huan2)
3. depression n.
憂鬱
(you1 yu4)
4. anxiety n.
焦慮
(jiao1 lu4)
Comments will be moderated. Keep comments relevant to the article. Remarks containing abusive and obscene language, personal attacks of any kind or promotion will be removed and the user banned. Final decision will be at the discretion of the Taipei Times.