Taiwan man sues neighbors over rude bird 八哥鳥出口成髒 台灣男子狀告鄰居
The offensive squawks of a pet bird so enraged a Taiwanese man surnamed Wang that he sued its owners — his neighbors — for inflicting emotional stress and injuries, a report said on Jan. 11.
Wang, an electrician in central Taiwan, accused five neighbors of teaching their mynah, a parrot-like bird, to curse at him as revenge after he complained to the police that they were too loud, the Liberty Times, the Taipei Times sister newspaper, reported.
Wang alleged that whenever he left home, the bird would see him off with the words "Clueless big-mouthed idiot" in Hoklo causing serious distress and ma-king him lose concentration at work so he suffered burn injuries, the report said.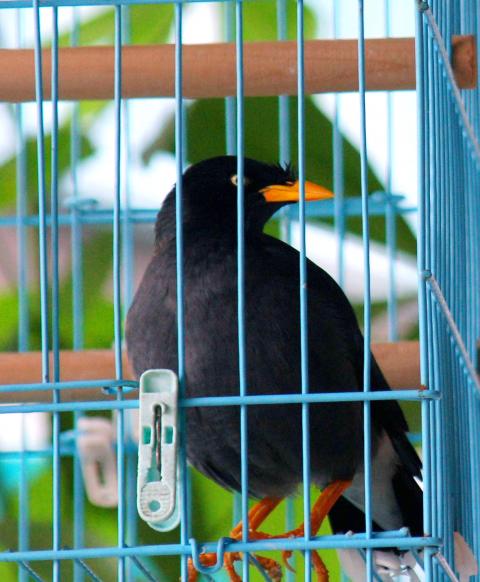 This photo is the mynah which said "Clueless big-mouthed idiot" in Hoklo causing a neighbor to sue its owners. 這張圖是因為講「白目、白痴兼厚話(多話)」害飼主被告的八哥鳥。
Photo: tsai tsung-hsun, LIBERTY TIMES 照片:自由時報記者蔡宗勳
He pressed charges, but the neighbors denied instructing the bird to curse and prosecutors decided to drop the charges due to insufficient evidence linking the bird to his injuries, it added.
(AFP)
一月十一日的一篇報導指出,一名王姓台灣男子,被一隻寵物鳥無禮的叫聲激怒,憤而控告鳥飼主們,也就是他的鄰居們,鳥叫導致他情緒緊張並身體受傷。
《台北時報》姐妹報《自由時報》報導,中台灣的這名王姓水電工控告他的五位鄰居教導他們的八哥鳥咒罵他,並懷疑這是因為他曾向警方檢舉他們太吵,因此被報復。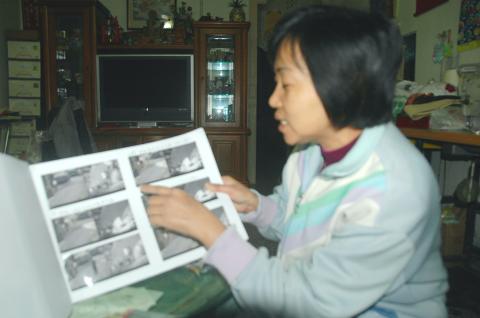 Mrs. Wang, the wife of a Taiwanese man surnamed Wang who sued the bird's owners for cursing him, points at the photos explaining what happened. She stressed that since she and her husband will move to Chiayi City after the Lunar New Year, she wants to let bygones be bygones. 控訴鄰人教鳥罵人的王家,王太太拿出一整本他們自行蒐證的照片,向記者說明,但她強調,事情都已過去了,他們過年後就要搬到嘉義市,不想再追究。
Photo: YU HSUEH-LAN, LIBERTY TIMES 照片:自由時報記者余雪蘭
王姓男子聲稱每當他離開家,這隻鳥就會在目送他的同時用台語說「白目、白痴兼厚話(多話)」,害他身心煎熬並因心神不寧導致工作中遭受燒燙傷。
他提告,不過鄰居否認教鳥罵人,且因為無足夠證據證實八哥鳥導致王姓男子受傷,檢方決定不起訴。
(法新社/翻譯:林亞蒂)
Publication Notes
TODAY'S WORDS 今日單字
1. curse v.
咒罵 (zhou4 ma4)
例: The reporter was fired for cursing at the person he was interviewing.
(這位記者因咒罵他採訪對象而被革職。)
2. lose concentration v. phr.
分心 (fen1 xin1)
例: I lose concentration and can't work because my neighbors are renovating their apartment.
(鄰居正在翻修公寓,讓我分心無法工作。)
3. press charges v. phr.
提告 (ti2 gao4)
例: I will press charges if you don't stop harassing me.
(如果你再不停止騷擾我,我將提告。)
Comments will be moderated. Keep comments relevant to the article. Remarks containing abusive and obscene language, personal attacks of any kind or promotion will be removed and the user banned. Final decision will be at the discretion of the Taipei Times.