Not just a game; cracking a murder with a smartphone
An augmented reality game released last week featuring a Taiwanese-American detective has players running all over the city trying to solve a decades-old White Terror murder case
When Ed Lin (林景南) was asked to write a script for an augmented-reality smartphone game that was based in both New York and Taipei, he knew it had to be rooted in Taiwanese culture and history.
"How could it not be?" says the Taiwanese-American mystery author. "You're going to have a zombie plague going around or something?"
Lin presented a modern take on his best known "Chinatown" series, set in 1976 featuring Chinese-American detective Robert Chow. Taking Chow's place in the same precinct is Taiwanese-American Danny Lin, who travels to Taiwan to solve the murder of his grandfather, an activist who was murdered during the White Terror era.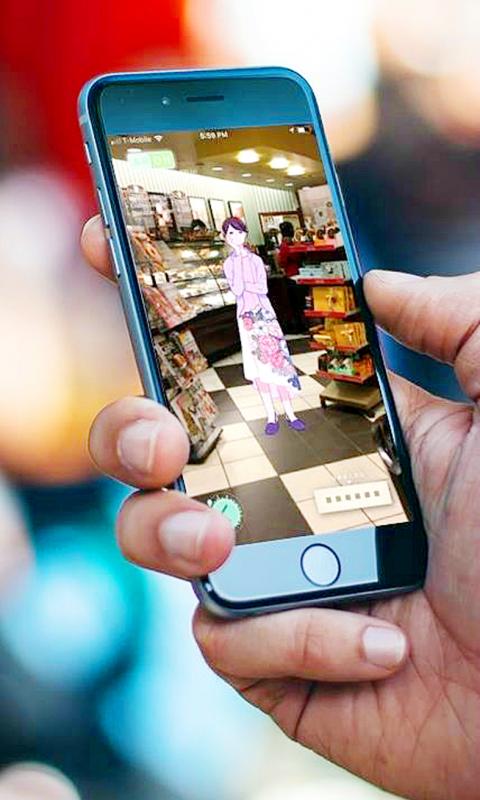 Unforgivable: Eliza is a location-based, augmented-reality mobile phone game.
Photo courtesy of Toii
Launched last Monday by US and Taiwan-based game developer Toii (踢歐哎哎), players of Unforgivable: Eliza (鎮山) follow Danny Lin's quest, which is linked to the 1970 attempted assassination of former president Chiang Ching-kuo (蔣經國) in New York City.
Players can choose to visit the locations in person or use purchasable "tickets" to travel virtually. Although the story spans two continents, it's playable entirely in one city — for example, Da-an Forest Park serves as a substitute for New York's Central Park for players in Taipei. It's currently available in New York, Taipei and Taichung, in both Chinese and English.
Toii CEO Allen Yu (余政彥) says they received funding from the Ministry of Culture after proposing to create something that connects Taiwanese-Americans to Taiwan, noting that many don't speak Chinese well and regard Taiwan as a foreign country even when they visit.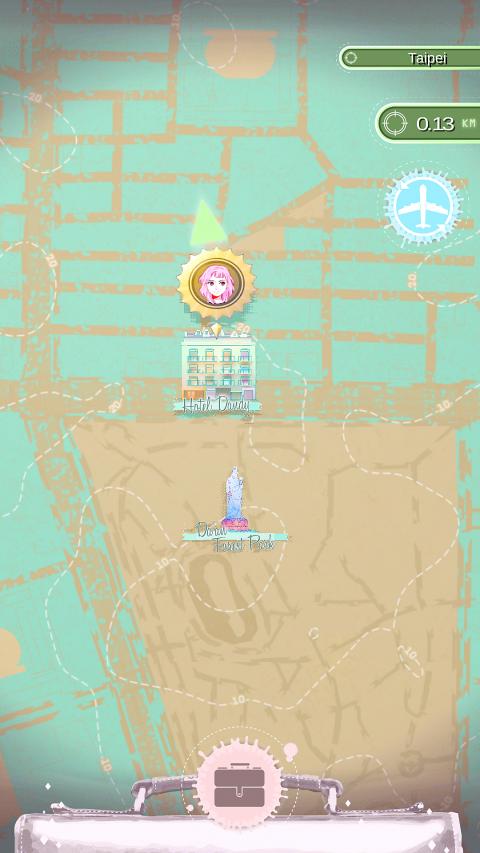 The map interface of Unforgivable: Eliza is based on real locations. This screenshot features the Dandy Hotel and Daan Forest Park.
Photo courtesy of Toii
"That's one thing they really liked — to let English-speaking countries know about Taiwanese history," Yu says.
TAIWANESE CONSCIOUSNESS
Like many Taiwanese-Americans, Danny Lin starts the game with a blank slate — he knows virtually nothing about Taiwan as his mother had refused to visit due to what had happened to her father. She believes that Chinese Nationalist Party (KMT) spies are still active and he is left with the impression that Taiwan is a very dangerous place.
Taiwanese-American mystery writer Ed Lin penned the story for Unforgivable: Eliza.
Photo courtesy of Ed Lin
Aside from the main story, players can learn more details on White Terror by doing side quests, such as one where Danny Lin calls his mother and asks her about the history of the Chiang family. Another has him visiting the Taiwan Center and finding out about the KMT's oppression of Hoklo (also known as Taiwanese) and other local languages.
Ed Lin notes that during Robert Chow's era, there was no such thing as Taiwanese-American — or at least it wasn't discussed openly.
"In the last 10 years or so, being Taiwanese-American has been a real stand to take as opposed to when I was growing up," he says "Everyone was Chinese. But then again, the KMT had their spies around too."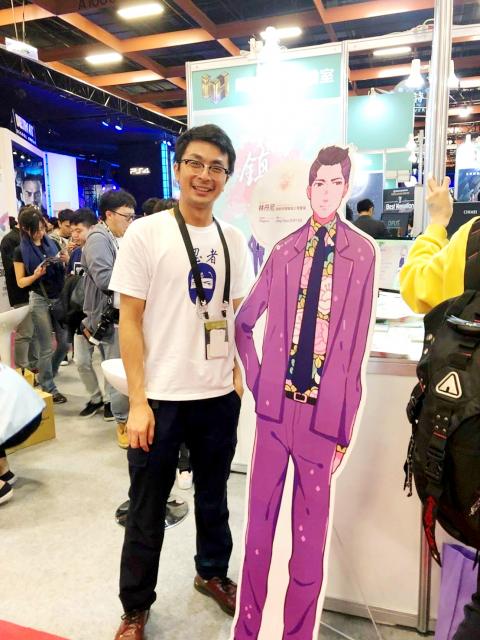 Toii CEO Allen Yu poses with Danny Lin at the Taipei Game Show last week.
Photo courtesy of Toii
He adds that the rise of National Basketball Association player Jeremy Lin (林書豪) has pushed that identity to the forefront.
"I was thinking, with this kind of consciousness, what would it be like to apply it to a Taiwanese-American cop who has never been to Taiwan?" he says. "Maybe this game could be an entree to modern Taiwan for a generation that has never been there."
Yu says that this phenomenon of focusing on Taiwanese elements is relatively new even in Taiwan. During last week's Taipei Game Show, he received many comments about the number of recent games that are connected to Taiwan, including Raid on Taihoku, a board game released last year based on the US bombing of Taipei in 1945.
"It's not just the change in political atmosphere," Yu says. "Raid on Taihoku was a commercial success. That means there is a demand."
BEHIND THE SCENES
Yu kept the production as Taiwanese as possible, hiring a local artist to create the artwork — which his team chose for the style that falls somewhere between Western and Taiwanese, which is in turn influenced by Japanese manga but is developing into something unique.
Danny Lin is voiced by DJ Joey (周恩承) of ICRT, while popular Internet singer Hsueh Nan (薛南) lends her voice to second lead Naomi Oshiro, whose mother was a witness in the murder. Other guest stars include notable YouTuber Guaji (呱吉, real name Chiu Wei-chieh, 邱威傑). Hsueh also sings the theme song for the soundtrack, which is comprised of original tunes by local indie vocalists.
Ed Lin tries to be inclusive of the forces that have shaped modern Taiwanese society and history — Oshiro's grandfather was born in Taiwan during the Japanese colonial era but had to leave after World War II. However, he missed it so much that he later returned and settled. Danny Lin's grandfather's friend, who meets up with him in Taiwan, is Aboriginal.
Despite living in the US for his entire life, Ed Lin has plenty of material to draw from as he's done much research since 2012 on Taiwanese history and launched a new detective series based in Taiwan in 2014. But he had little help from his family.
"I don't know how this works in other cultures, but if you want to find out about your own family's history, they won't tell you. They'll just talk around things," he says.
Many events he read about, including the attempted assassination of Chiang, were "shocking."
"It's not something you hear about," he says. "It's not big in US history. I don't even know that they would teach it in Taiwan."
Lin adds that whether he intends to or not, anything he writes about Taiwan will inform someone about the country which many Westerners are still ignorant about.
"Most people are still like, 'Oh Taiwanese. I love Pad Thai,'" he says, noting that as recent as 2014, the Canadian newspaper Metro misprinted Thailand as Taiwan in a headline.
"When you look at other island countries like Ireland and Jamaica … everyone knows a little bit — you have leprechauns, you have reggae ... Why can't Taiwan have something like that?" he says.
Comments will be moderated. Keep comments relevant to the article. Remarks containing abusive and obscene language, personal attacks of any kind or promotion will be removed and the user banned. Final decision will be at the discretion of the Taipei Times.