An abundance of excellence
A rich variety of theater, music and dance programs are in the line-up for the Taiwan International Festival of Arts, which will take place at the National Theater and National Concert Hall in Taipei as well as the National Taichung Theater
The National Theater closes down today, joining the National Concert Hall, which shut its doors last week, for annual maintenance and then the Lunar New Year holiday, but audiences are already eagerly awaiting their reopening, just in time for the 10th Taiwan International Festival of Arts (TIFA).
This year's festival, which opens on Feb. 23, will see seven weeks of music, theater and dance programming at the landmark venues in Taipei and an additional four weeks of the festival at the National Taichung Theater. Programmers have pulled together a festival schedule that embraces a diverse range of new productions and classics, beloved Taiwanese entertainers and groups, plus familiar as well as new artists from Europe, South Korea, Brazil and Israel.
A decade of experience has given the programming team at the National Theater Concert Hall (NTCH) a sure feeling for what audiences will like, as well as what kinds of events will challenge them to expand their comfort zones. The NTCH is also expanding its role as an incubator for local artists and platform for international collaborations.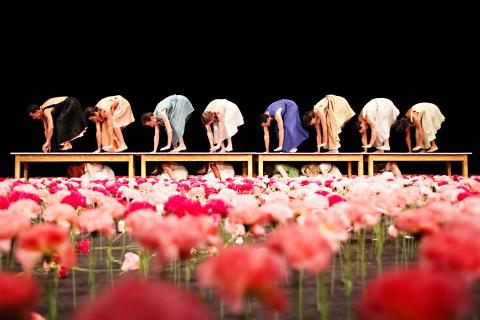 Tanztheater Wuppertal Pina Bausch will perform Nelken in at the National Theater in Taipei and at the National Taichung Theater in March as part of the Taiwan International Festival of Arts.
Photo courtesy of Oliver Look
SOLD OUT SHOWS
A clear indicator of TIFA's success is that every year the number of shows that sell out well in advance has increased, while almost every production plays to full houses.
It is not just the smaller venues, such as the National Experimental Theater, that fill up fast; tickets are almost completely gone for two shows in the National Theater this year as well.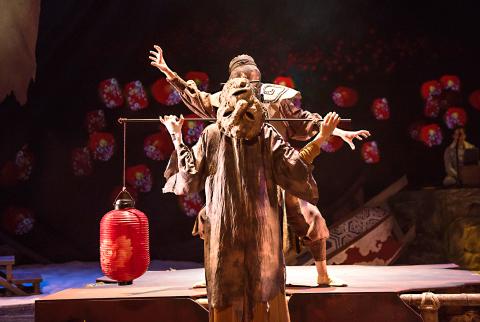 La Cie MaxMind is reviving Lee Yi-hsiu's 2016 hit Isle of Dreams, the second episode of his mythical trilogy about the struggle between two clans of gods, for the Taiwan International Festival of Arts.
Photo Courtesy of Mile End Photography
Sellouts so far include four shows in the Experimental, which seats about 240 people at most : Geoff Sobelle's A Clean-Up Project Of Epic Proportions; Riverbed Theater's (河床劇團) The First Time I Walked on the Moon (當我踏上月球); French theater company STEREOPTIK's Dark Circus (馬戲暗影) and Brazilian-born choreographer Claudio Bernardo's Giovanni's Club (喬望尼俱樂部).
Only handicapped seats are left for Japanese playwright/director Koki Mitani's production of Jekyll & Hyde & So on (變身怪醫) in the National Theater, as is Tanztheater Wuppertal Pina Bausch's Nelken, which the troupe last performed in Taipei in 1997.
However, after four shows in Taipei, Tanztheater Wuppertal will move to Taichung for three performances of Nelken the following weekend, and while the Saturday matinee has just a handful of seats available, the first two shows still have tickets at a variety of prices.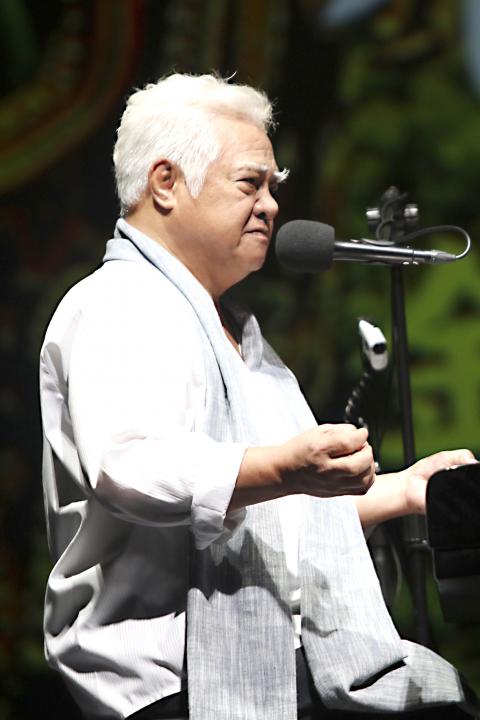 Legendary Puyuma singer Ara Kimbo returns to the National Concert Hall with several friends in tow in April with Senay as part of the Taiwan International Festival of Arts.
Photo Courtesy of NTCH
It is worth checking back with the NTCH's box offices or online ticketing site (www.artsticket.com.tw) closer to the dates of the above shows as sometimes tickets that have been held back become available or additional shows are added to the schedule.
There are still a lot of great programs to see in Taipei, and some of the ones on the Taichung side of the festival appear scheduled with non-Taichung residents in mind, with weekend matinees that might lure people from Taipei or elsewhere.
MUSIC
The musical line-up in Taipei includes concerts by festival favorite Ara Kimbo, who will return to the concert hall in April with Senay (詩乃伊); the World Music Ensemble E-Do from South Korea; Emmy-award winner Danielle de Niese and the Lucerne Festival Strings, who will perform From Mozart to Broadway; a multi-media production adaptation of DJ Kid Koala's graphic novel Nufonia Must Fall (機器人情歌); the Yamma Ensemble from Israel; the Taiwanese trio 3peoplemusic (三個人), which focuses on Chinese traditional chamber music; Ilha Formosa (四季‧台灣), a flagship production by the Taipei Philharmonic Chamber Choir (台北愛樂室內合唱團); and the National Symphony Orchestra ( 國家交響樂團), which will perform Gustav Mahler's 75-minute Seventh Symphony.
THEATER AND DANCE
Theater choices include a revival of Lee Yi-hsiu's (李易修) 2016 hit Isle of Dreams (蓬萊); Shakespeare's Wild Sisters Group's (莎士比亞的妹妹們的劇團) adaptation of a short story by Nobel laureate Alice Munro, Dear Life (親愛的人生); and French playwright/director/ actor Thomas Jolly's production of Shakespeare's Richard III (理查三世).
In dance, the Canadian companies Kidd Pivot and the Electric Company Theatre are bringing choreographer Crystal Pite's Betroffenheit; YiLab (一當代舞團 蘇文琪) will perform Su Wen-chi's (蘇文琪) Infinity Minus One (從無止境回首); and Dance Forum Taipei (舞蹈空間) will perform Spanish choreographer Ivan Perez's Becoming.
Highlights of the National Taichung Theater's TIFA shows include two productions specially created for children — Kris Verdonck's I/II/III/IIII and Vincent Dupont's Stereoscopia; Cie 1er Stratagem's I've Never Done This Before, which will be performed in English with Chinese surtitles; DisOrienta's multimedia dance production e/ma; and the Lucinda Childs Dance Company with Child's legendary 1979 collaboration with composer Philip Glass and artist Sol LeWit, Dance.
TIFA tickets are available at the three theaters' box offices, online at www.artsticket.com.tw and at convenience store ticket kiosks nationwide.
More information on the shows can be found in English and Chinese on the NTCH's festival Web site (www.tifa.npac-ntch.org/2018) or the National Taichung Theater's festival site (www.npac-ntt.org/2018TIFA).
Comments will be moderated. Keep comments relevant to the article. Remarks containing abusive and obscene language, personal attacks of any kind or promotion will be removed and the user banned. Final decision will be at the discretion of the Taipei Times.