Spreading the message
A new project is set to boost the international profile of a Taipei museum and provide fresh material for students interested in Taiwan's Aborigines
Shung Ye Museum of Formosan Aborigines (順益台灣原住民博物館) and London's Centre of Taiwan Studies, part of the University of London's School of Oriental and African Studies (SOAS), are to cooperate in a two-year research program that will give people in the UK a unique insight into Taiwan's indigenous peoples.
The Taipei-based museum is sponsoring the project, which will include more than 20 public events on issues related to Taiwanese Aborigines. These will see 12 international academics visit London, with their talks forming the basis of a new research publication.
Indigenous social movements, literature, film and music, as well as social and political issues, will be covered.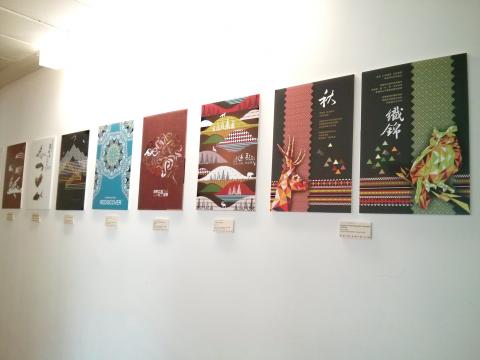 Shung Ye museum posters at an exhibit in London in 2015.
Photo courtesy of Niki Alsford
It is the third time that the center and the museum have teamed up, with the latest agreement signed earlier this month by SOAS Director Baroness Valerie Amos and Centre of Taiwan Studies Director Dafydd Fell, along with Chen Ya-hui (陳雅惠) representing Taiwan's Ministry of Foreign Affairs. The memorandum of understanding was signed in Taipei on Tuesday.
"We... felt that there was a lack of English language material on many key issues concerning Taiwan's indigenous peoples," Fell said.
Fell hopes the book that will result from the latest project will be widely used on Taiwan studies courses in the future, not only at SOAS but worldwide, a view echoed by Shung Ye museum's Annie Liu (劉安妮).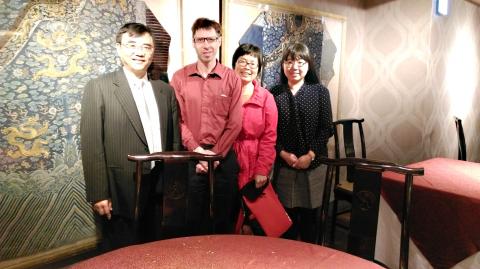 Representatives from the Shung Ye Museum of Formosan Aborigines and London's Centre of Taiwan's Studies are pictured in January.
Photo courtesy of Shung Ye Museum of Formosan Aborigines
"We hope that this publication will draw more attention to studies related to Taiwan's indigenous peoples," Liu said, adding that the book is due to be published internationally rather than by a Taiwanese publisher.
Liu said that she would like to see the latest collaboration encourage more students to choose to study Taiwan's Aborigines, as well as boost the museum's international profile.
The two previous projects were based on archival research about British missionaries in Taiwan and Taiwan's Aborigines in the 19th century.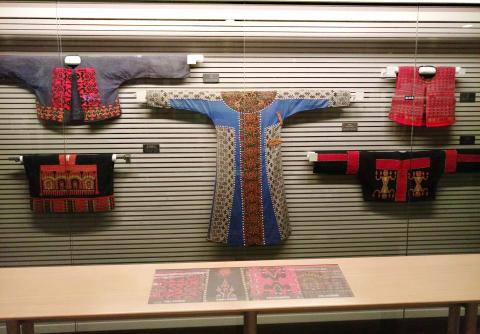 Part of the costume collection of Shung Ye Museum of Formosan Aborigines.
Photo courtesy of Shung Ye Museum of Formosan Aborigines
The SOAS library contains the archival collections of the Presbyterian Church of England, which include some of the earliest written histories of Taiwan's Aborigines in the English language. Taiwanese delegations visit the archives every year to study the collections.
The latest program, currently the only such agreement between the museum and a European academic institution, will focus on contemporary issues.
Even before the project officially starts some of these will come under the spotlight at the center's annual summer school next month when singer-songwriter, actress and radio show host Ado Kaliting Pacidal will speak about indigenous media, as well as her musical career.
Ado starred in the feature film Wawa No Cidal (太陽的孩子), earning a nomination for best new performer at the Golden Horse Awards in 2015.
Comments will be moderated. Keep comments relevant to the article. Remarks containing abusive and obscene language, personal attacks of any kind or promotion will be removed and the user banned. Final decision will be at the discretion of the Taipei Times.