CD reiviews
The Songbook Sessions: Ella Fitzgerald, Jane Monheit, Emerald City
After 10 years of insular, auteur-ish electronica and plangent post-rock, French musician Anthony Gonzalez, of the project M83, broke through in 2011 with the double album Hurry Up, We're Dreaming. It presented his vision most effectively: electronic music that avoided dance tempos and swiped gestures from '70s and '80s pop, without being too coy and indie about it. (The album may have been the capstone for the dreamy '80s-revisionist subgenre that the Internet called chillwave.) His goal seemed to be intensely suburban rite-of-passage emotion rendered in anthemic gestures, music that film and television producers wouldn't be able to resist, and he got there; his IMDB page, full of licensing information, proves it.
In the end, Gonzalez's kind of dreaminess wasn't blurry detachment: It was detail-oriented professionalism. Junk — perversely, knowingly titled — expands somewhat on the strengths of Hurry Up, balancing Italo-disco chill-out atmospheres and calibrated buildups and releases. This happens especially in songs like Go! and Bibi the Dog, the first with a shredding guitar improvisation by Steve Vai, and both with vocals by French singer Mai Lan. But these are just more chic, soggy dreams, with tinctures of moodiness.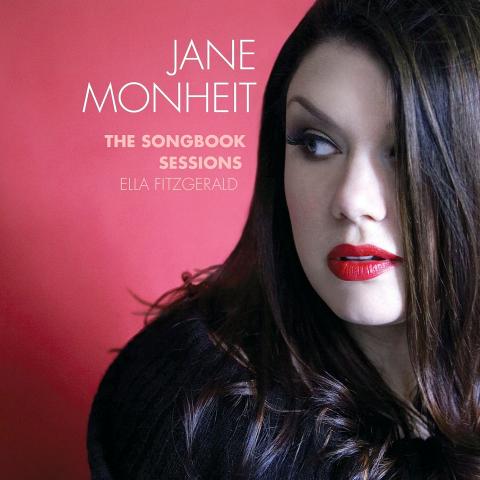 The Songbook Sessions: Ella Fitzgerald, by Jane Monheit.
What's really arresting here is the corny stuff. Several songs seem written for imaginary Carpenters albums, or early-'80s television shows, or New Age misadventures. There is some skill here: strong melodies, extra chords, synthesized string arrangements, a tremendously accomplished chromatic-harmonica solo. They are intense.
For the Kids, with singing by Susanne Sundfor and a gauzy saxophone line, has a spoken middle section with a child's voice saying the weirdest things: "I am the morning dust tickling your neck. I am the wind, mommy." (The child is Zelly Meldal-Johnsen, daughter of Justin Meldal-Johnsen, who produced the record with Gonzalez.)
Gonzalez knows how to make you tingle; it's almost too easy. What he seems to be working on now is making you cringe, such that you pay attention to his details and seek out the feeling again.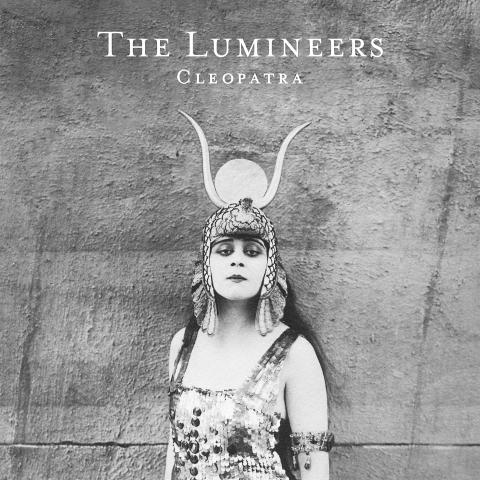 Cleopatra, by The Lumineers.
— NATE CHINEN
Cleopatra, The Lumineers, Dualtone
The Lumineers were never entirely the smiley, foot-stomping folkies they seemed to be on Ho Hey, their inescapable Top 10 hit in 2012. Four years later on their second album, Cleopatra, they put their serious intentions upfront.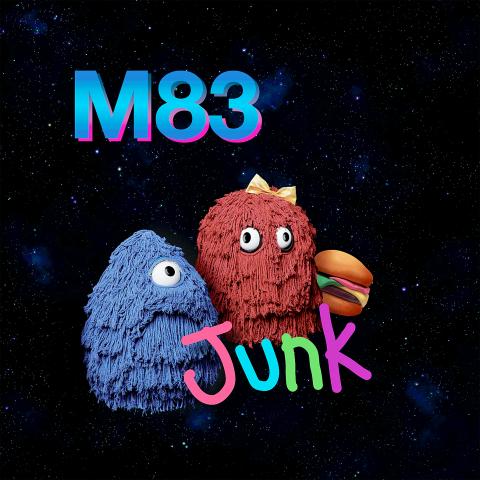 Junk, by M83.
The mood is more existential, and the lyrics are often more oblique; some songs are named after Shakespearean women, like Ophelia and Cleopatra. Wesley Schultz's guitar is almost always electric rather than acoustic, with the amplification opening hollow places rather than harnessing power; it's joined in bare-bones arrangements by Jeremiah Fraites, on piano and simplistic drums, and Neyla Pekarek, on cello. The comradeship of the first album's backup vocals has all but disappeared. Now Schultz is all alone, singing tidings like:
I can't live life underneath it all/ Everyone is older now and gone/ I will not be here forever dear/ So let's just make this count a lot in here.
Home and distance, longing and mortality are the polarities in the lyrics. The playful college-bar flirtations of the debut album are a distant memory. Instead, the songs lament separations, question their own wanderlust and, at times, envision death as a refuge. Cleopatra is an album by a band that has toured arenas, but it's more weary and disillusioned than triumphal. "Did you hear the notes, all those static codes/ In the radio abyss," Schultz sings in Angela.
The album was produced by Simone Felice, formerly of the Felice Brothers, the folk-rock band that the Lumineers have publicly admired from the beginning. With him, the band has devised more austere versions of the subtle but potent buildups it brought to its debut. The first single, Ophelia, echoes Ho Hey, down to its tambourine and part of its chorus melody, but it's more openly plaintive. For most of the album, Schultz begins the songs alone with his guitar. A verse or two later, Fraites sprinkles on a few piano notes and bass-drum thumps, and as they start to egg each other on, the cello sneaks in with a bass line or a countermelody.
There's a deep sense of deliberation about the album, as if every word and every sound had been weighed and pondered, not for radio consumption, but out of an ascetic craftsmanship. It's a move away from crowd-pleasing ditties, a valiant turn inward and, at times — in Gale Song, In the Light and Angela — the songs reach a distillation of yearning and solitude. But over the course of an entire album, a glint of the Lumineers' old whimsy would have helped.
— JON PARELES
Junk, M83, Mute
Jane Monheit approaches a familiar touchstone from an unexpected angle on her new album, The Songbook Sessions: Ella Fitzgerald. An act of loving homage from one vocalist to another, it features Monheit with her longtime band, but in the hands of an outside producer, trumpeter Nicholas Payton. There's a flicker of odd-couple tension in their alliance, and it works.
Monheit, 38, has been touted as an acolyte of Fitzgerald ever since her bright-eyed rise in the late 1990s, though this was always more a matter of sworn influence than of manifest style. Fitzgerald was a jazz singer of unerring instinct and quick composure, crisp and bracing as a classic gin fizz. Monheit is more like a cosmopolitan with an extra splash of cranberry: ruby-hued, smooth, right on the edge of cloying.
To her great credit, she hasn't tried to be a Fitzgerald clone, or even indulged in a full-scale tribute before this one. And she isn't offering an ingenue's take on the subject: There's an anchoring sense of lived experience in her singing, no less on a light-footed swinger like Something's Gotta Give than on a crystalline ballad like Ev'ry Time We Say Goodbye. Her deliberative phrasing and intonation point beyond Fitzgerald to another shining exemplar, Judy Garland. (Monheit called her new label Emerald City, leaving just a few dots to connect.)
Monheit can still let pathos get the better of her; it happens on Duke Ellington and Billy Strayhorn's In a Sentimental Mood (listed on the album as Chelsea Mood). But her band — with Michael Kanan on piano; Neal Miner on bass; and Rick Montalbano, her husband, on drums — has a buoyant ease that prevents her from dragging. And Payton, who has lately been honing his skills as a studio auteur, brings a few fresh ideas to the fore.
He arranged two-thirds of the tracks, including All Too Soon and All of You, each involving electric piano, a sinuous groove and a gleaming trumpet solo. (He also brought in the percussionist Daniel Sadownick and, on two tracks, harpist Brandee Younger.)
Payton is the likeliest party behind the multitracking of Monheit's voice on Somebody Loves Me, and the choice to link another Gershwin standard, I Was Doing All Right, to the Amy Winehouse tune Know You Now. And his vision for I've Got You Under My Skin, with organ and piano in a braided loop, feels like a remix: Monheit doesn't enter until almost two minutes in, sounding eager but unburdened.
— BEN RATLIFF
Comments will be moderated. Keep comments relevant to the article. Remarks containing abusive and obscene language, personal attacks of any kind or promotion will be removed and the user banned. Final decision will be at the discretion of the Taipei Times.