Viva la salsa!
This is a big weekend for salseros in Taiwan
The seeds of salsa dancing began in Cuba and Puerto Rico in the 1930s, and then the roots spread to many dance floors in other Latin and Afro-Caribbean countries. This weekend at Amigo Live House, salsa branches out to Taiwan with three days of parties and dancing workshops taught by international salsa superstars.
Salsa nights and parties first arrived on the shores of Taiwan in the 1990s, but its popularity really hit its stride in 2003. For the next four years, salsa progressed around the island with parties led by international performers in Taipei, Tainan and Kaohsiung. This was when Eric Wang (王鴻彬) and Jessie Lin (林佳樺), organizers of 2016 Taipei Salsa Meeting, began getting into Latin dance.
"In the beginning, we didn't think too much but we simply liked the music and the vibe," Wang said. "As time went by, our love for the dance got much stronger so we decided to become salsa teachers and share the joy and passion of salsa to more people in Taiwan."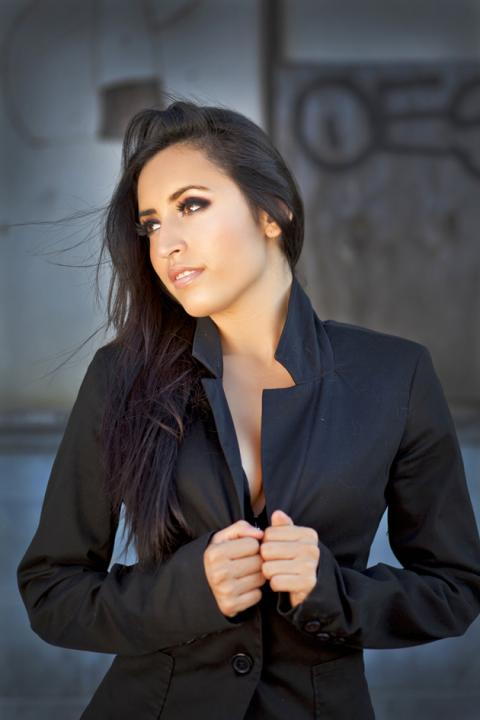 Selene Tovar will be a guest instructor and dancer at the 2016 Taipei Salsa Meeting.
Photo courtesy of 2016 Taipei Salsa Meeting
In 2008, Wang and Lin opened their own school and over the past eight years have taught shimmies, leg work, arm work, body movement, rolls, acrobatics and even lifts to thousands of people.
Continuing on from the success of the 2007 and 2014 Salsa Meetings, this year's event is bigger, and promises to be more than just workshops and performances. They say that any local salsero that is brave enough to dance with any of the five international salsa stars — David Zepeda, Gaetano Pistorio, Ruben Lee, Selene Tavor, or Jonatha Casarin — all they have to do is ask.
"All of them are renowned and considered the top-notch dancers and instructors in the world salsa scenes," Wang said. "They will definitely blow everyone's mind!"
David Zepeda will be a guest instructor and dancer at the 2016 Taipei Salsa Meeting.
Photo courtesy of 2016 Taipei Salsa Meeting
Publication Notes
Performance Notes
What: 2016 Taipei Salsa Meeting
When: Tomorrow from 9:30pm to 3:30am, Saturday from 1pm to 3am and Sunday from 3pm to 2am
Where: Amigo Live House, 12F, 138, Sec 4, Bade Rd, Taipei City (台北市八德路四段138號12樓)
Admission: NT$5,000 for full pass for all workshops and parties. NT$2,400 for a party pass. NT$4,000 for a one day pass. NT$900 one party pass. NT$1,000 for a single workshop pass.
On the Net: Search for 2016 Taipei Salsa Meeting on Facebook for more information
Comments will be moderated. Keep comments relevant to the article. Remarks containing abusive and obscene language, personal attacks of any kind or promotion will be removed and the user banned. Final decision will be at the discretion of the Taipei Times.