Life stories
This year's Taiwan International Ethnographic Film Festival explores human diversity
This year's Taiwan International Ethnographic Film Festival (2015台灣國際民族誌影展) is the eighth incarnation since its inception in 2001 by professor Hu Tai-li (胡台麗) of the Institute of Ethnology, Academia Sinica. Over the years, the biennial event has dedicated itself to introducing the public to communities and the issues they face through documentary and experimental film.
This year's theme, "scenes of life," explores human diversity.
Festival director Futuru Tsai (蔡政良) says that biography is a branch of ethnographic film that focuses on an individual, a group of people or a community so as to gain a deep understanding of their different ways of life.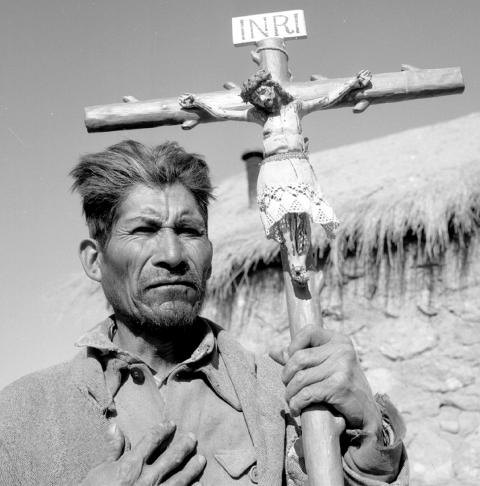 Jorge Preloran, The Image Man.
Photo courtesy of Taiwan International Ethnographic Film Festival
"The idea is to study, depict and interpret how people live and their world view at close range. Ethnographic film breathes life into the written form by eliciting emotions and sparking the imagination," Tsai says.
The Stillbirth of the Commune-head: the Social Change on Beliefs in a Floral-belt Dai Community (難產的社頭:一個花腰傣社的信仰與文化變遷), for example, is a very "ethnographic" film in that it addresses many questions concerning anthropologists.
Directed by Wu Qiao (吳喬), an anthropologist at Peking University, the documentary explores how the introduction of modern values and lifestyles has eroded traditional culture and beliefs in the Dai minority in south Yunnan, China, by following an annual ritual to select a village chief in the small community.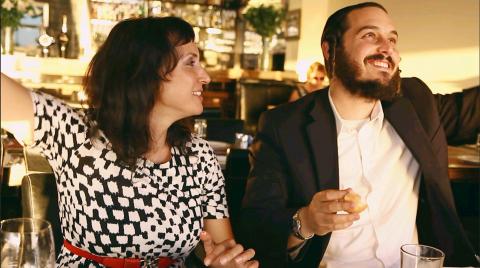 David Ofek, In Between.
Photo courtesy of Taiwan International Ethnographic Film Festival
Jorge Preloran, one of the festival's "directors in focus," calls attention to the relationship between individual life and culture in The Image Man (1970). The film weaves together a portrait of a self-taught painter and woodcarver who adapts to the harsh environment of Argentina's Andean plateau.
The late Argentine filmmaker is known for what he termed an "ethno-biographic" style, which involves the film subjects revealing the stories of themselves, about their communities and cultures in their own words.
While the event is the only film festival in Taiwan organized by academics and professors, or, to be exact, the Taiwan Association of Visual Ethnography (台灣民族誌影像學會), the programs are far from being dry and academic.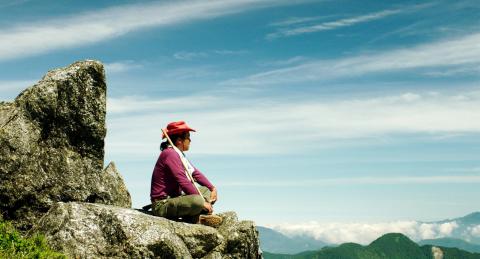 Tang Shiang-chu, Pusu Qhuni.
Photo courtesy of Taiwan International Ethnographic Film Festival
Israeli director David Ofek tackles marriage with his In Between, which looks at the increasing gap between the husband Amit, who becomes an ultra-orthodox Jew, and Dana, his secular wife.
The subject of the absent father is depicted in Amis filmmaker Layway Dalay's The Vast Deep Blue Ocean (那一片湛藍無垠的海洋), which follows six Amis crew members on a fishing boat. When he was a child, Layway only saw his father, who worked on a fishing boat, once every year or two.
Tsai says that filmmakers are increasingly turning their attention to issues surrounding refugees and immigrants.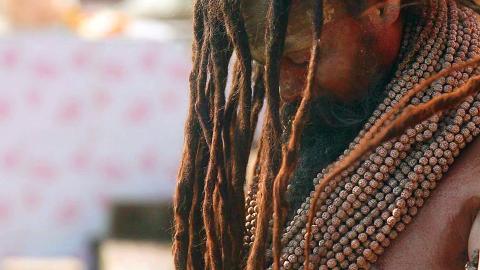 Linda Ainouche, Deadlocks Story.
Photo courtesy of Taiwan International Ethnographic Film Festival
"There has been a rise of documentary films that deal with conflicts, all kinds of conflicts and struggles, and also hope," he adds.
A Place for Everyone documents a Rwandan village where the survivors and killers once again live next to each other two decades after the genocidal slaughter of the Tutsi people by members of the Hutu majority.
This year's invited guests include directors Ofek, Ian Thomas Ash and Alice Apley, executive director of Documentary Educational Resources, a non-profit organization dedicated to producing and distributing cross-cultural documentary film in the US.
Publication Notes
Festival notes
WHAT: Taiwan International Ethnographic Film Festival (2015台灣國際民族誌影展)
WHEN: Today through Tuesday
WHERE: Wonderful Theater (台北真善美劇院), 7F, 116 Hanzhong St, Taipei City (台北市漢中街116號7樓)
ADMISSION: Tickets are NT$150 per screening, a festival pass costs NT$2,000 for unlimited screenings, available at the door and through www.artsticket.com.tw
ON THE NET: tieff.sinica.edu.tw
Comments will be moderated. Keep comments relevant to the article. Remarks containing abusive and obscene language, personal attacks of any kind or promotion will be removed and the user banned. Final decision will be at the discretion of the Taipei Times.