CD reviews
What a Time to Be Alive, Drake & Future , Cash Money/Epic
1989, Ryan Adams , PAX-AM/Blue Note
The idea of a partnership of equals is, at best, fallacy, and at worst, fantasy. Never is that more clear than when one-half of the team-up is Drake or Taylor Swift, the anchors of contemporary pop music.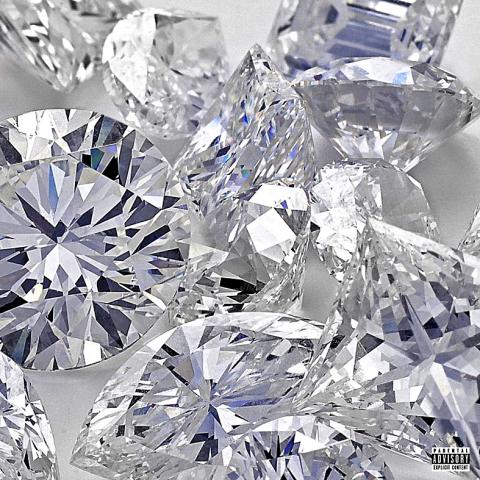 What a Time to Be Alive, by Drake & Future
Sunday night, Drake and Future released their collaborative album What a Time to Be Alive and the alt-country wanderer Ryan Adams unveiled 1989, his full-album cover of Taylor Swift's multiplatinum LP. They are two completely different sorts of albums — one a collaboration between peers, the other a love letter from an indie idol to a pop queen — that still somehow end up serving similar purposes.
Both serve as stopgap releases, either literal or de facto: Drake is still working on Views From the 6, his forthcoming fourth album, and Swift is still on her 1989 tour. Drake has become a master of the incidental hit, releasing a steady drip of material that keeps him front and center even when he's not playing at full speed. And Swift's 1989 has had a long tail: Its fifth single, Wildest Dreams, peaked at No. 12 on the Billboard Hot 100 last week, almost 11 months after the release of 1989, which is currently No. 5 on the Billboard album chart.
More important, though, both albums bolster the bigger star in the dyad. On Adams' 1989, Swift is an object of study, of fascination, of inspiration, of worship. Adams is in her tractor beam, a mere plebe. Its existence pegs 1989 not just as a valuable and stable text in its own right, but also as one with influence. By contrast, What a Time to Be Alive is in theory a match of equals — Future is perhaps the only rapper who could plausibly be said to be having a better 2015 than Drake. But Drake exerts the stronger gravitational pull, and while this album feels of a piece with Future's impressive streak of 2015 mixtapes and albums, for Drake, in a year of public quarrels, it's as much a chess move as an aesthetic move, probably more.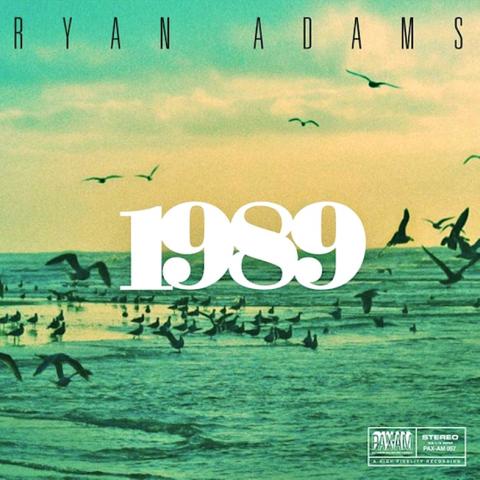 1989, by Ryan Adams
In spirit, What a Time to Be Alive is closer to the airless desperation and joyless ecstasy of Future's July album DS2 than to Drake's surly February pseudo-mixtape If You're Reading This It's Too Late, or the bits and bobs he's released since, like the sauntering, cheeky Hotline Bling or the blistering Meek Mill attacks Charged Up and Back to Back.
On What a Time to Be Alive, both men dwell on the paranoia and psychological tragedy that come with wealth and fame, though of the two, Future is more baldly emotional. "When I was sleeping on the floor you shoulda seen how they treat me/ I pour the Actavis, pop pills, so I can fight the demons," he moans on Digital Dash. On Live From the Gutter, he laments, "I watched my broad give up on me like I'm average" (a reference, most likely, to the dissolution of his relationship with R&B star Ciara, with whom he shares a son.)
Drake, fresh off his Meek Mill battle, uses this album to continue to take names. "Hats off for a solid effort/But we didn't flinch for a second," he shrugs on 30 for 30 Freestyle.
For the most part, What a Time to Be Alive is a layup from two of hip-hop's most innovative rappers, not a hasty record, but not an intricate one either, more like a series of energetic first drafts, with choruses often little more than the same phrase repeated ad nauseam — though in the case of Plastic Bag and Diamonds Dancing, what choruses they are.
Strikingly, both men share hook duty, a testament to their flexibility and melodic gifts. In aesthetics, this album more belongs to Future, but in strategy, it belongs almost wholly to Drake. The record serves as an implicit rebuke to Meek Mill, who has worked with Future in the past — see the excellent Jump Out the Face, from Meek Mill's last album — but who recently took a jab at Future, presumably collateral damage in the continuing Drake quarrel. (It's worth remembering that once was a time when Drake and Future were at odds, too — alliances are fungible, and performed.)
This is one way to use a colleague as a tool of credibility and cosigning. Adams' 1989 displays a quite different one. Swift didn't participate in this album's creation, at least not directly, though she did urge it on with ecstatic social media posts once Adams made his plans clear.
Mostly, this release serves to make 1989 sound like a Ryan Adams album, which is remarkable only if you believe that Swift's source material is somehow less worthy than Adams' usual stuff (it's not) or if you feel more comfortable taking your shots of pain from a tortured middle-aged man than an in-control young woman.
But Adams isn't built for these songs. He tends toward the shambolic, but Swift is too preoccupied with structure, too locked in to her pop sensibility — especially on 1989 — and Adams isn't brave enough to depart meaningfully from the script. Where the songs work, it's because of Swift's bulletproof melodies. When they fail, it's because of his conservatism.
He knocks the wind out of the sails of Out of the Woods, and shrugs his way through I Wish You Would. The closest Swift's lyrics come to Adams' core subject material is probably on Blank Space, but Swift's original is sly and cheeky, while Adams' interpretation is haggard. The only Adams version that comes close to besting the original is his morbid deconstruction of Shake It Off. (He fiddles with the gender on Wildest Dreams, though to no real effect.)
A good measure of how pompous an idea is is the length of time it takes to be parodied. In the case of Adams' 1989, it was a little less than 17 hours. The roguish singer Father John Misty posted Velvet Underground-esque versions of Blank Space and Welcome to New York on SoundCloud that were based on, one might say, an ungenerous reading of Adams' artistry. A day later, though, those versions were removed.
Adams' version has given 1989 something of a boost — the two did a joint interview with Beats 1 Radio's Zane Lowe — and Adams hasn't been this discussed in years. Paradoxically, Swift's embrace of his version of 1989 is, in a way, a rejection of her own rejection of the indie album that's much cooler than hers that she laments on We Are Never Ever Getting Back Together, her first true pop hit from 2012. But she is a full-fledged pop star now, and maybe the perceived borrowed credibility feels like a gift.
It's an unnecessary one, though, in the same way that Drake truly doesn't need Future to prop up his bona fides. Both Drake and Swift are alphas — anything in their orbit only serves to reify them. The only gesture that might change that is if they came together: Maybe Drake should be at work on an album of 1989 covers, or invite Swift to the studio for a couple of weeks of collaboration.
Comments will be moderated. Keep comments relevant to the article. Remarks containing abusive and obscene language, personal attacks of any kind or promotion will be removed and the user banned. Final decision will be at the discretion of the Taipei Times.