CD reviews
Dark Red
Shlohmo
True Panther/ WeDidIt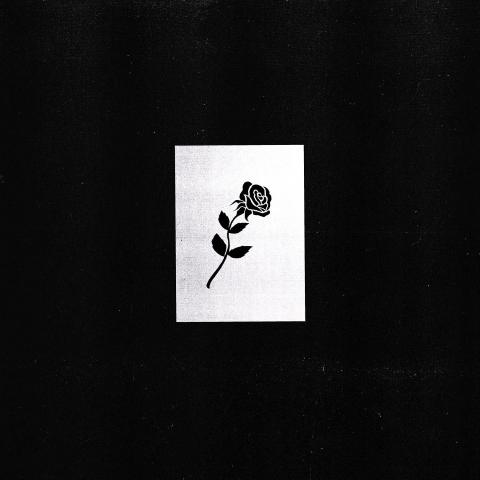 Dark Red, by Shlohmo
On the plus side, everyone has access to everything now, but on the downside, most people can't figure out what to do with all the information. In electronic music, producers often borrow glibly from a range of styles and eras to show off their libraries, but mainly come off as dance-floor tourists.
Shlohmo could have gone down this road. For about six years, he's been releasing music that's rooted in hip-hop but tempered with the reserve of the moody electronic music of the 1990s. On his 2011 debut album, Bad Vibes, the results were slippery and sometimes sleepy. But on a series of EPs since then — including No More, a rousing collaboration with the fluttery R&B singer Jeremih — he's refined his approach, making music that's both more elegant and more driven.
He's also refining his source material. Dark Red, his sometimes emphatic, sometimes meandering second full-length album, has moments that underscore just how much Shlohmo — real name Henry Laufer — has evolved. The peak here is Slow Descent, which nods to both the hard slap of late 90s drum and bass and also the bleary droops of Portishead. Meet Ur Maker channels flickers of Depeche Mode-style melancholy. And Fading features hard, fast, clinical percussion that recalls the rigor of Squarepusher.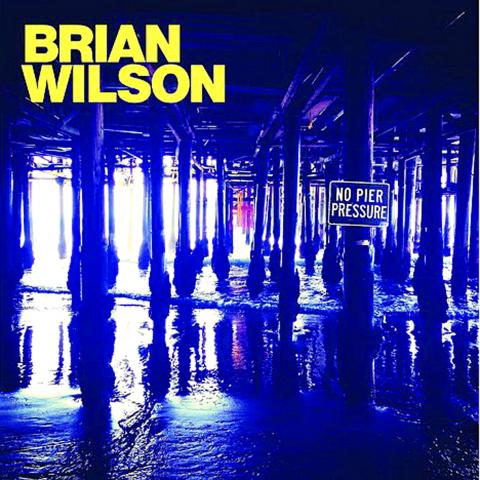 No Pier Pressure, by Brian Wilson
Shlohmo can toggle among those styles because he remains, even among them, firm in his own sound: a sort of slow low-end, a liquid melt. In places where that's the primary ingredient, like Buried or Ditch, he can get lost. (The song titles are also more austere than the music is.) But when he refracts an idea of old through his certain sense of the now, he shines.
— JON CARAMANICA, NY TIMES NEWS SERVICE
No Pier Pressure
Brian Wilson
Capitol
There's a gauzy, soft-focus sound to Brian Wilson's new solo album, No Pier Pressure, as if the album begins fading into memory the moment it's heard.
Much of that atmosphere comes from the songs, which savor the plush major-seventh chords and tiered vocal harmonies that Wilson introduced to rock in the Beach Boys' 1960s hits. Half a century ago, those songs embodied the sun-swept vistas of California youth, although Wilson soon revealed his lonelier yearnings. Now his music is also inevitably tied to a generation's nostalgia, and to his own long career. Wilson doesn't conceal the weariness in his voice when he sings, as the album begins, "Life goes on and on, like your favorite song," and wishes uncertainly that "we could hold onto this feeling and this beautiful day."
Fleeting joys, longing for the past, lingering regrets and a struggle for optimism fill the album. In Whatever Happened, Wilson sings, "Whatever happened to my favorite places/Nothing's where it used to be." It's a vintage-style Wilson ballad, enfolded in plush oohs and ahs, with a bass-guitar tone directly from the era of Pet Sounds, the 1966 album that is echoed throughout No Pier Pressure.
The music in Sail Away quotes Sloop John B, as choruses imagine sailing away to happier places. But the verses are careworn; in one, Wilson sings, "While I was working trying to make a living/My so-called life was spinning out of control." Two songs that are included only on the deluxe edition of the album, Somewhere Quiet and I'm Feeling Sad, tilt the balance even further toward solitary reflection.
Wilson, 72, is entitled to look back. He and Joe Thomas, his frequent songwriting partner and co-producer since 1998, have long known better than to pretend that time stands still. But on No Pier Pressure, they juggle past and present in strangely proportioned ways.
One strategy is to have Wilson share the lead vocals. Al Jardine and Blondie Chaplin, from the Beach Boys, join him in some songs, and they will be touring with him. But Wilson also has considerably younger, more currently popular guests, among them Nate Ruess from Fun, Zooey Deschanel and M Ward (aka She & Him) and Peter Hollens, an a cappella vocal-group expert.
The young stars strive to be worthy of their idol, to take their turns without upstaging him. Deschanel is perfectly insouciant in the lighthearted On the Island, singing about a pleasantly rundown shack with "no food, no pets, no premium cable." Kacey Musgraves helped write and sing Guess You Had to Be There, an upbeat country-tinged song about a glamorous life that, in the end, goes bitterly wrong. Sebu Simonian, who shares production and songwriting credit on Runaway Dancer, nudges the song toward Capital Cities' own thumping dance-pop.
But No Pier Pressure is resolutely un-contemporary. The arrangements, credited to Wilson himself, are dense and old-fashioned, played by orchestral instruments and a studio band. And in an era of digital crispness and earphone-ready stereo staging, the production is nearly monophonic, with everything together in the center in the mix (though a look at the songs' waveforms reveals a little variation between channels). Wilson himself hears in mono; his right ear is nearly deaf. And despite all the visitors who join him, the album conjures Wilson's own isolated world, where gorgeous musical edifices are a bulwark against sorrow.
The album ends with The Last Song, which starts out trying to offer reassurance — "Hold on tight and everything will be all right" — but ends up facing stark mortality: "There's never enough time for the ones that you love." Yet along the way, Wilson builds one more grand vocal chorale, all "la-la-la," and the drums pound, and the strings swell, and the trumpets peal, and for a little while the music is a refuge once more.
— JON PARELES, NY TIMES NEWS SERVICE
Comments will be moderated. Keep comments relevant to the article. Remarks containing abusive and obscene language, personal attacks of any kind or promotion will be removed and the user banned. Final decision will be at the discretion of the Taipei Times.