CD Reviews
Black Messiah
D'Angelo
RCA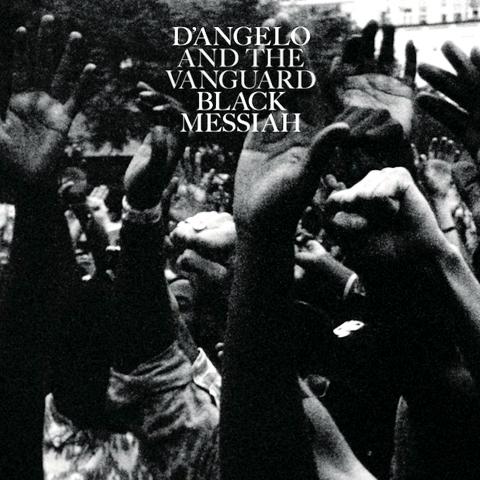 Black Messiah, by D'Angelo
D'Angelo's 14-year vanishing act ended decisively on midnight as Monday began when he released Black Messiah, his first new album since 2000. It's not the kind of larger-than-life pop event and sharply etched public statement that Beyonce delivered as last year's December surprise. Black Messiah is a knotty, inward-looking, musicianly album made to reveal itself slowly. It doesn't leap out of speakers; it oozes and bubbles, waiting for a listener to be drawn in. As it does, the pleasures and rewards keep growing.
With his 1995 debut album, Brown Sugar, and a slowly wrought follow-up, Voodoo, in 2000, D'Angelo took upon himself the mission of soul music's most heroic figures: to be simultaneously an individual, a social conscience, a carnal being and a spiritual one. And, not incidentally, to be both steeped in musical history and ready to transform it, to reach for ever deeper grooves. He succeeded — so well, perhaps, that expectations for his next step grew overwhelming. To call the new album Black Messiah is to hint at a second coming, but the album's notes insist, instead, that "We should all aspire to be a Black Messiah."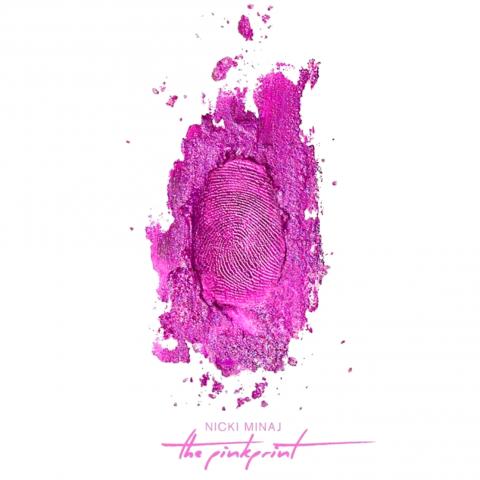 The Pinkprint, by Nicki Minaj
Black Messiah follows a decade of public silence in which D'Angelo grappled with drugs, alcohol and a 2005 car crash that broke half his ribs. Stardom also shook him up, particularly the way he was treated as a sex symbol after he flaunted his body on the cover of Voodoo and in the video for Untitled (How Does It Feel), which lingered over his six-pack abs. He returned to performing, relying on his old songs, only in 2012, when the recording of Black Messiah was well underway.
D'Angelo didn't spend those 14 years staying current with pop and R&B. Although the album is credited to D'Angelo and the Vanguard, it's no accident that two of its tracks are titled Back to the Future (Parts I and II), with the refrain, "I just want to go back." From its sound, Black Messiah could have been released at the same time as Voodoo. The album notes pointedly state that "All of the recording, processing, effects and mixing was done in the analog domain using tape and mostly vintage equipment."
That deliberately retro approach — there's even some electric sitar — is anything but austere. D'Angelo simply resumes his mission on Black Messiah. Funk, jazz, rock and gospel are deeply entangled in music that moves at its own wayward pace, harking back to Sly and the Family Stone's There's a Riot Goin' On and to Marvin Gaye's Here, My Dear and to Stevie Wonder's Songs in the Key of Life but fully personalized. In layered vocals that aren't always easy to decipher, D'Angelo sings about being an ardent lover, a kinky seducer, a soldier, an environmentalist, a humble worshipper and a bitter social observer who observes, in The Charade, "All we wanted was a chance to talk/'Stead we only got outlined in chalk." The album is all over the place, in ways both impulsive and profound.
While making the album may have been torturous, the music frolics like one fantasy jam session after another — sessions where D'Angelo can summon strings and horns out of nowhere, multiply his voice, change key on a whim and melt down and reconfigure the entire ensemble on the spot. The most immediately scrutable song (and one that he had been playing live), Really Love, somehow manages to entwine flamenco, swing, hip-hop and a responsive string arrangement behind its declaration of affection. Till It's Done (Tutu), which worries about "carbon pollution heating up the air," is slippery, polytonal funk sung in a casual falsetto. 1000 Deaths, with lyrics about a soldier facing battle, places bluesy guitar and a cackling clarinet amid a distorted barrage of drums, while The Door, urging a lover not to "lock yourself out," goes rural with slide guitar, tambourine and a lot of whistling.
D'Angelo alludes, here and there, to his long absence — treating it, mostly, as a separation between lovers. The album's opening song, Ain't That Easy, has him moaning and growling, "You won't believe what you have to sacrifice/Just to get peace of mind," but tells someone — his audience? — "You can't leave me, ain't that easy." And in the jazzy Back to the Future, Part I he sings: "I been wondering if I ever can again/So if you're wondering about the shape I'm in/I hope it ain't my abdomen that you're referring to." D'Angelo always put being a musician before being a star. And after all this time, with all its glorious eccentricities, Black Messiah affirms that with those priorities, he was right all along.
The Pinkprint
Nicki Minaj
Young Money/Cash Money/Republi
Part of the magic of the modern record business is that the worth of the album has been diminished. Almost anything can be a great album now — a mixtape, a cluster of songs on Soundcloud, a dump of digital files. That to some the album still has a sort of aesthetic integrity, that it should mean something different from the rest of their creative output, is an increasingly old-fashioned idea.
Meet Nicki Minaj, fuddy duddy. Minaj still sees inherent aesthetic worth in the album form and is willing to remold herself to achieve something in that space that she hasn't elsewhere.
Over the last five years, Minaj the pop striver has often gotten in the way of Minaj the fearsome rapper. But Minaj is already a pop idol because of her fearsome rapping (and her outsize personality, though those are related phenomena); the idea that a different approach is necessary to bolster her fame is antiquated.
The Pinkprint is her third studio album, and like the first two it's full of compromises and half-successes. Sometimes she wants to be cousins with OneRepublic, sometimes Lil Wayne. And she succeeds at both, though only one of those goals is noble. Where Minaj stumbles is that the more earnest her subject matter, the more direct and deliberate her flow. As a rapper, she's capable of grand technical feats, rapid cadence switching and complex rhyme patterns, but generally she puts those fireworks to the side when diving deep into her feelings.
One song that successfully bridges both approaches is Bed of Lies, which Minaj purportedly wrote about the dissolution of her longtime relationship with a man who drained her. "Put you in the crib and you ain't never pay a bill in it/ I was killin' it, now you got me poppin' pills in it," she raps.
But when Minaj thins out her gift in service of a catchy pop mean, it smacks false. If a song like The Night Is Still Young were released by someone like, say, Pitbull, it might pass muster, simply because no one expects more of him. But on Minaj, it's a poor fit.
It's no surprise then that the most successful song from this album thus far has been Anaconda, a craven revision of Sir Mix-A-Lot's Baby Got Back, a pop-rap staple, enhanced with Minaj's jokey limerick-esque stories. But it's nowhere near the best. Far better are the songs in which Minaj lets her rap freak flag fly — Four Door Aventador, which has echoes of Biggie Smalls, or the rowdy Trini Dem Girls, or her transcendently bawdy verse on Only. But when it comes to more traditional songs, Minaj too often leans on sap, and rarely do the singers who she imports to contribute hooks (when she's not singing them) firmly imprint their personalities. Even Beyonce is underused on the jumpy Feeling Myself.
In this way, Minaj is a Christina Aguilera in need of her Linda Perry, an Elton John in search of a Bernie Taupin — not to write verses, which Minaj is outlandishly capable of, but to build songs with.
All the raw material is there. By at least one measure, Minaj has had as ferocious a year as any rapper. Consider her alternate 2014 — a sharp-fanged appearance on Beyonce's Flawless remix; her headspinning rhymes on the unprintably-titled song from the Young Money label compilation that's shortened to Lookin; a playful verse on Trey Songz's Touchin' Lovin'; and song-stealing remixes of YG's My Hitta, Young Thug's Danny Glover, Rae Sremmurd's No Flex Zone, and more. A few more of these, and you'd have a decent-length set of songs better than most any major label hip-hop album this year, including this one.
Comments will be moderated. Keep comments relevant to the article. Remarks containing abusive and obscene language, personal attacks of any kind or promotion will be removed and the user banned. Final decision will be at the discretion of the Taipei Times.