Women remain vulnerable on US campuses
Sexual violence at US universities and colleges remains an unsettling problem, and cases are difficult to prosecute
The urgent fliers pinned to trees and electric poles disrupt the calm in this quaint college town. They include two photos of a missing young woman, one with her smiling and freckled, the other of her in a crop top, racing down a hallway, a seeming allusion to a predator who the police say abducted her with the intent to do terrible harm.
A bridge near the University of Virginia's sorority and fraternity houses has been painted with the words "Bring Hannah Home," a message that has become a Twitter hashtag, an incantation around this city and the increasingly desperate goal of the police here as they try to piece together what happened to Hannah Graham, 18, last seen early Sept. 13.
The police have charged a man in connection with Graham's disappearance, and other law enforcement officials believe he may be linked to the 2009 murder of another college student. The man, Jesse L. Matthew Jr., 32, known as "L?J," was also accused of sexual assaults on other college campuses, leaving students feeling rattled and on guard.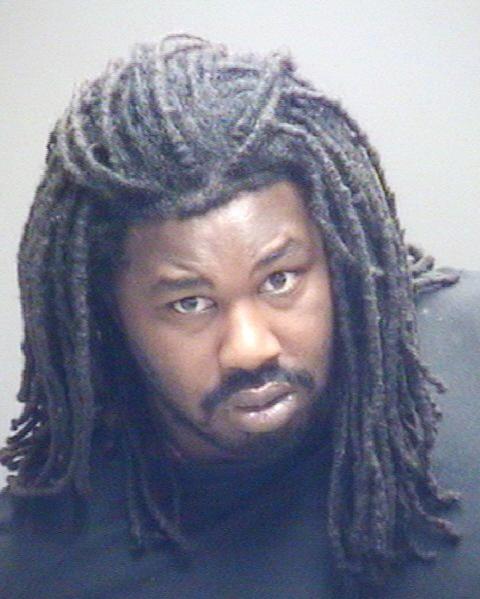 Jesse Leroy Matthew, 32, is seen in a booking photo from the Galveston County Sheriff's office taken Sept. 24.
Photo: Reuters
VULNERABLE STUDENTS
Coming amid widespread concerns by the Obama administration, Congress and others about sexual violence on campuses, the unsettling disappearance of Graham — and the revelations of Matthew's history — underscore the continued vulnerability of women in college communities.
"Things here have changed," said Olivia Raines, a sophomore. "Sexual assault is an important issue for girls on campus now."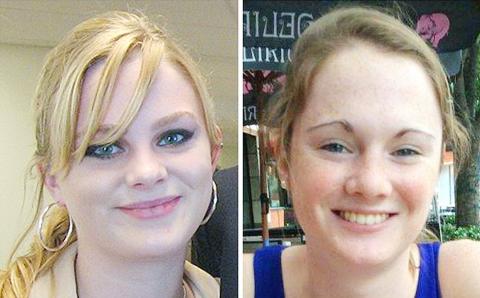 A combination photo shows Morgan Harrington, 20, left, and Hannah Graham, 18, in these undated handout photos. Jesse Leroy Matthew, the main suspect in the disappearance of Graham, a University of Virginia student, earlier this month has been linked by forensic evidence to Harrington, a Virginia Tech student, who disappeared in October 2009 and was later found dead.
Photo: Reuters
Matthew was accused of sexually assaulting women twice between 2002 and 2003 as a student at Liberty University in Lynchburg and at Christopher Newport University in Newport News.
"What we know about sex offenders is that they are repeat offenders," said Tina M. Tchen, the executive director of the White House Council on Women and Girls.
Matthew played football at both schools and left shortly after the accusations, neither of which resulted in criminal complaints, university officials said. He had been working as a nursing assistant before his arrest.
Matthew's lawyer, James L. Camblos III, declined to answer questions. Matthew, who is facing charges of abduction with intent to defile in the case of Graham, will have his first hearing on the matter in early December.
COMBATING SEXUAL VIOLENCE
Preventing and addressing sexual violence on campuses have been a focus of the administration and some members of Congress. Earlier this year, the administration issued guidelines to universities to more aggressively combat sexual assaults on campus.
The Department of Education has fined schools that have not complied with federal requirements and, for the first name, publicly named colleges and universities under investigation for their handling of sexual assault complaints. Last month, the department entered into a compliance agreement with Ohio State University to address sexual assault.
Several members of Congress are working on legislation to address the problem, which may include changes to federal laws that require campuses to report crimes. A bill sponsored by Montana Democratic Senator Claire McCaskill would require colleges and universities to work more closely with local law enforcement agencies to clearly delineate responsibilities and share information about assaults.
"Colleges are making significant progress on the issue of sexual assault," said Pennsylvania Republican Representative Patrick Meehan and a former prosecutor. "Schools are taking far more serious steps because of a number of high-profile cases in which universities have failed in their responsibilities," he added, "but they also have a long way to go."
Liberty University officials confirmed that Matthew was enrolled in the undergraduate psychology program from Aug. 2000 to Oct. 17, 2002, the same day the university received a report of a rape. They would not say whether that was why he left the school, citing privacy laws.
Michael R. Doucette, the Lynchburg commonwealth attorney, said his office unearthed a sexual assault complaint against Matthew that had been investigated by the police but that his office had declined to prosecute.
DIFFICULT TO PROSECUTE
"In our decision not to charge," he said, "it appears to be that, No. 1, the issue was one of consent," and the victim later declined to return the calls of prosecutors. "Based on my experience prosecuting sex offenses, these cases are hard to prosecute," Doucette said.
Matthew went on to attend Christopher Newport University, said Bruce Bronstein, a spokesman there, from January 2003 to Oct. 15, 2003. "A complaint against Mr. Matthew of sexual assault on Sept. 7, 2003, was made by one of our students," Bronstein said in an e-mail. "The matter was thoroughly investigated by University Police. No physical injuries were reported. The victim chose not to proceed with a criminal prosecution."
Virginia State Police officials have said they have a "new forensic link" between Matthew and Morgan D. Harrington, 20, a Virginia Tech student who disappeared in Charlottesville in 2009 after she left a Metallica concert at a University of Virginia arena. Her body was found months later in a field 10 miles south of town.
In 2010, the police said there was a possible link between Harrington's death and a 2005 sexual assault in Fairfax; that victim survived.
Comments will be moderated. Keep comments relevant to the article. Remarks containing abusive and obscene language, personal attacks of any kind or promotion will be removed and the user banned. Final decision will be at the discretion of the Taipei Times.