Profile: The woodturner
Yeh Yan-chin, a third-generation woodworker, is trying to lead his century-old family business through tough times
All his life, Yeh Yan-chin (葉煙欽) has carried on a family business founded by his grandfather during the Japanese colonial era.
Back in 1911, the craft of wood turning was an attractive novelty. Wood turning is using hand-held chisels and a lathe to shape a block of raw wood into exquisite items such as bowls, table legs and spindles as well as highly ornamental objects. It is a handicraft technique that Yeh managed to become proficient at by age 10.
"When I was in the first, second grade, my uncle used to put me on a stool to play with [the lathe] ... Back then, we were making and selling spinning tops. Lots of kids came to buy it. When the grown-ups couldn't meet the demand, I jumped in, turned on the machine and started making the toys," 60-year-old Yeh recalls.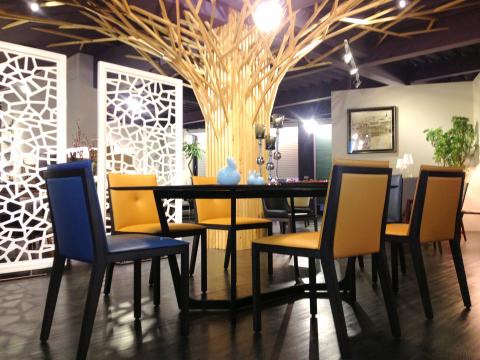 Sanyeh Company Limited supplies the domestic market with high-quality wood furniture.
Photo courtesy of Sanyeh Company Limited
A CENTURY OF WOOD
The story of the Yeh family as woodturners began when two Chinese artisans crossed the Taiwan Strait together to make railings for Taipei Bridge (台北橋) at the end of the Qing Dynasty.
One of them taught the handicraft to the Yehs. Before long, Yeh's grandfather had set up a shop making wooden items and parts with a lathe powered by hand. It wasn't until Chiang Kai-shek (蔣介石) and his Chinese Nationalist Party (KMT) army arrived on the island that the motor came along, significantly shortening the production process.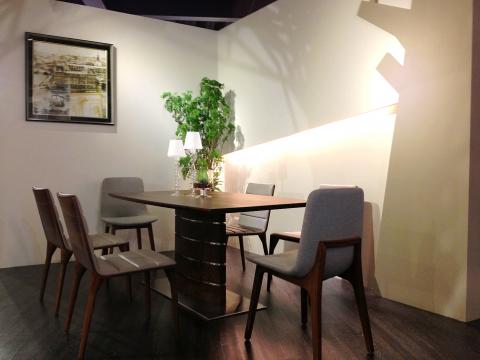 Sanyeh Company Limited supplies the domestic market with high-quality wood furniture.
Photo courtesy of Sanyeh Company Limited
Decades later, Yeh, then a 16-year-old teenager, was entrusted with the responsibility of running the family business: Sanyeh Company Limited (三葉車木社), located in New Taipei City's Banciao District (板橋).
"Back then, there were several wood turning stores on the same street because it didn't require much capital to run a shop. Over time, it got so that you barely earned enough to pay the rent," he says.
"Now most young people don't want to learn it."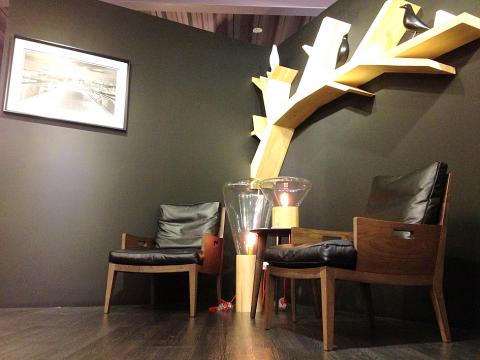 Sanyeh Company Limited supplies the domestic market with high-quality wood furniture.
Photo courtesy of Sanyeh Company Limited
STILL A FAMILY BUSINESS
Over the years, Sanyeh has grown to become specialized in high-level techniques and professional service, producing wood products and furniture of quality craftsmanship and unique designs.
Though his woodworking business has been computerized for over 20 years now, Yeh keeps an old motor-powered wood turning lathe in his factory. When customers want to look at samples, he doesn't have to rely on 3D computer graphics but needs only "three minutes and a pair of skilled hands."
Sanyeh Company Limited supplies the domestic market with high-quality wood furniture.
Photo courtesy of Sanyeh Company Limited
Sanyeh's reputation for sound workmanship has attracted clients with intricate bespoke project proposals. Yeh says that almost every week, there are people knocking on his door with challenging projects turned down by others. He also works with designers, academics and industrial design students to produce modern wood furniture designs, one of which garnered top honors at the Golden Pin Design Award (金點設計獎) last year. Under the auspices of the Ministry of Economic Affairs, the annual award has recognized excellent product design in Chinese-speaking regions for 33 years.
Through years of hard work, Sanyeh has expanded from 20 ping (approximately 66 square meters) to its current 200 ping. And like a traditional family business owner in Taiwan, Yeh makes the well-being of his family a priority.
"Together, we build our business and assets one small step at a time," he says.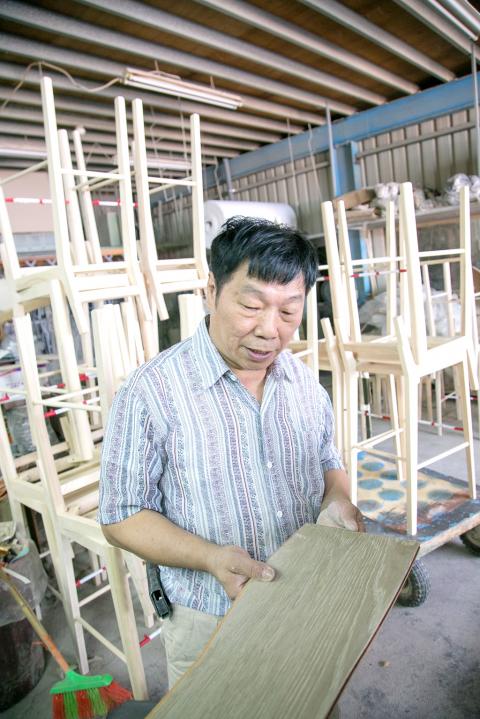 Yeh Yan-chin demonstrates the traditional craft of wood turning.
Photo courtesy of Dodyee Liao
"As long as they are willing to learn, I will pass on everything I know to them."
Yeh has eight siblings. Their mother passed away when the youngest brother, whom he helped to raise, was a year old.
Even though he understands that a modern management is required for business expansion, he has a hard time letting go of the time-honored model built on familial bond.
"I remember one time when I was 18, I got seriously hurt [while working] and had to carry my baby brother with me to see a doctor in Taipei ... There are good sides and bad sides to corporate management. With a modern system, you might have well-behaved employees, but you don't necessarily win people's hearts," Yeh says.
FACING UNCERTAINTY
Unlike Taiwan's information technology sector, which has long enjoyed the nurture of the government, traditional enterprises like Sanyeh have had to rely on their own acumen when it comes to taking the cautious steps toward business development.
In lieu of government aid, a government threat came several years ago when the New Taipei City Government launched an urban renewal project in Banciao, where Yeh's factory is located.
Banciao is one of the Taipei region's last remaining industrial districts. According to the plan, businesses and factories in the area will be demolished and forced to relocate as early as August next year, Yeh says.
"[The expropriation] is a serious setback to us for [because] it is almost impossible for us to find another place to start over. Our future is uncertain," he says.
In the area facing land expropriations, many businesses — mostly small and medium-sized traditional enterprises like Sanyeh — have organized a self-help coalition aimed at fighting for survival.
Meanwhile, Taiwan's woodworking industry continues to shift to China, and Yeh is frequently asked to expand his business to the other side of the Taiwan Strait.
But to him, his technique-intensive and service-centric business is unsuitable for China's mass-production model, which capitalizes on the cheap labor and abundant resources. As a Taiwanese, he also wishes to keep the hard-earned skills and expertise in the place where he was born.
"Many people have gone to China and transferred know-how to the Chinese. But if everybody did that, the Chinese would be the only ones who make money. The rest of us would suffer the consequences as the Chinese use the knowledge to make cheaper products, beating off businesses in Taiwan," he says.
Comments will be moderated. Keep comments relevant to the article. Remarks containing abusive and obscene language, personal attacks of any kind or promotion will be removed and the user banned. Final decision will be at the discretion of the Taipei Times.