With a camera, she wrote
This year's Taipei Literature Film Festival pays homage to Marguerite Duras, who wrote more radically onscreen than on the page
For three years, the Taipei Literature Film Festival (臺北文學‧閱影展) has sold well on a formula of seeking out hit titles like The Help and Merchant of Venice and projecting them onscreen. But this year, film as a medium could be coming out on its own.
"We thought that since cinematography truly is an independent means of creation, this time we could find some people who are using a camera to write literature," said curator and film critic Yang Yuan-ling (楊元鈴).
So the spotlight has turned to Marguerite Duras (1914-1996), a French firebrand whose early novels were conservative and later cinematographic work were unusual and often disturbing.
A Shape of Error, Abigail Child (2012).
Photo courtesy of Spot Taipei Film House
Duras was born in Vietnam, then French Indochina, where she grew up in impoverished circumstances. After high school, she left to study law in France, and then went on to work as a government secretary and to write.
Her early novels were penned in a romantic style, with classic descriptive and linear technique. Later in life, Duras found she could accomplish more with a movie screen and developed a characteristic form of "filmic essays," Yang said.
Detruire, Dit-Elle (1969) ("Destroy, She Said"), which plays on April 28 and May 2, was her directorial debut.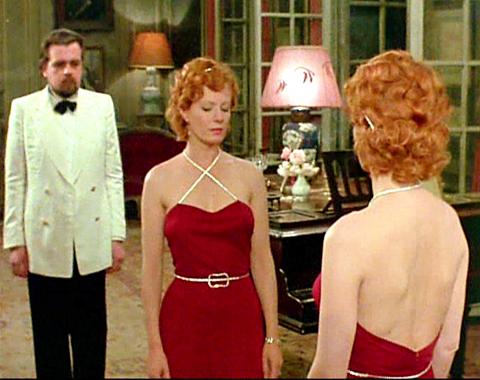 India Song, Marguerite Duras (1975).
Photo courtesy of Spot Taipei Film House
The film, which she wrote and directed, is about four people in a provincial French hotel. The scene opens with a man observing Elisabeth Alione, a possibly deranged woman who is convalescing from a stillbirth. As the movie unfolds, another man and woman arrive and they form a closed-off society, conversing and engaging in semi-erotic acts.
The plot depends greatly on sound. Audiences can hear, but not see, a tennis game being played. Dialogue is fractured, spare but vital, helping the mind create a blueprint of the hotel grounds, including a beautiful outdoor view that audiences never see.
Meanwhile, Duras uses the camera angle to shift viewers from one character's perspective to the next. In an eerie scene that uses a mirror, the characters switch roles, subtly and for a few seconds at a time, to underscore their interchangeability.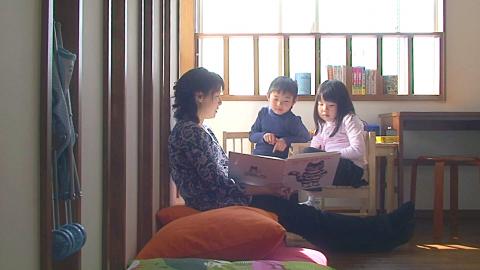 Cat that Lived A Million Times, Tadasuke Kotani (2012).
Photo courtesy of Spot Taipei Film House
"In the films, she uses a clever and complicated visual language and use of sound. Everything you see is literary and it creates a very different experience," Yang said.
Duras also wrote and directed India Song (1975), which is about the promiscuous wife of a French official stationed in India.
Here, sound again plays an essential role: Beethoven's Diabelli Variation and a blues melody by Carlos d'Alessio are broken down and reassembled throughout the film to suggest otherwise absent themes.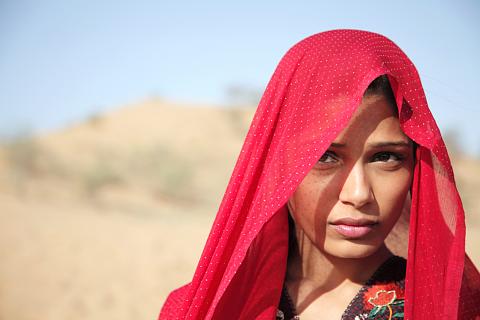 Trishna, Michael Winterbottom (2011).
Photo courtesy of Spot Taipei Film House
LIFE AND WORK
This year's festival will also include a program about the lives of other literary figures.
Abigail Child's A Shape of Error (2012) is an experimental feature on Mary Shelley, author of Frankenstein. Set in Rome, the film uses a home movie aesthetic and a cast of amateur actors to reconstruct her childhood and her intense relationship with Percy Bysse Shelley, also a writer.
Grant Gee's Patience (After Sebald) (2012) is about German author W.G. Sebald of The Rings of Saturn, a strange book with a cult following.
Gee goes to Suffolk, where The Rings of Saturn is based, and shoots landscapes in a murky monochrome. He adds interviews, pasting the subjects' faces over the landscape to create a surreal vibe matching the book.
A third festival program, titled Famous Directors X Famous Authors (名導X名作), will screen five popular titles adapted for film by high-profile directors like Jonas Mekas (Sleepless Nights Stories, 2011) and Academy award-winner Michael Haneke.
Haneke brings The Castle (1997), based on an unfinished Franz Kafka novel. In The Castle (1997) a protagonist known only as K. struggles against a faceless bureaucracy to gain entry to a castle.
Cat Who Lived A Million Lives (2012), directed by Tadasuke Kotani, is the Japanese adaptation of Yoko Sano's popular children's book by the same title. Published in 1977, it's the story of a brindle cat who lives a million lives with a sailor, a magician and a pantheon of other humans but doesn't care for anyone, until he meets a white female cat.
Sixteen films will be screened over eight days at the SPOT Taipei Film House starting April 26, as part of the annual Taipei Literature Festival. For more information, visit 2014tlf.culture.gov.tw/2014mov.html#1 (Chinese only).
Publication Notes
Festival notes
What: 2014 Taipei Literature Film Festival (2014臺北文學‧閱影展 )
When: April 26 to May 4
Where: Spot Taipei Film House (台北光點), 18, Zhongshan N Rd Sec 2, Taipei City (台北市中山北路二段18號)
Tickets: NT$150, available at the door, through NTCH ticketing and online at www.artsticket.com.tw
Comments will be moderated. Keep comments relevant to the article. Remarks containing abusive and obscene language, personal attacks of any kind or promotion will be removed and the user banned. Final decision will be at the discretion of the Taipei Times.