CD reviews
Atlas, by Real Estate; The Soul of All Natural Things, by Linda Perhacs; Holly, by Nick Waterhouse.
Atlas
Real Estate
Domino
Atlas by Real Estate.
Nobody wake up Martin Courtney. For five or so years, he's been ambling through life as the frontman of Real Estate, a man at peace with his bliss and uninterested in finding a way out.
The calm, earthy and delicate Atlas, the third Real Estate album, is less ambitious than its second album, Days, and somehow more heroic. Days was an argument for structure, a reminder of the sanctity of paved road from a band often accused of wandering.
But the walkabout returns on Atlas, an album of modern indie-rock lullabies on which slowness is its own reward. This band — originally from Ridgewood, New Jersey, and now mostly a Brooklyn, New York, concern — has elevated lethargy into a kind of poetry. Its guitars, by Courtney and Matt Mondanile, are forever plangent, and Alex Bleeker, on bass, provides unobtrusive propulsion. (The core band is rounded out here with keyboardist Matt Kallman and drummer Jackson Pollis.)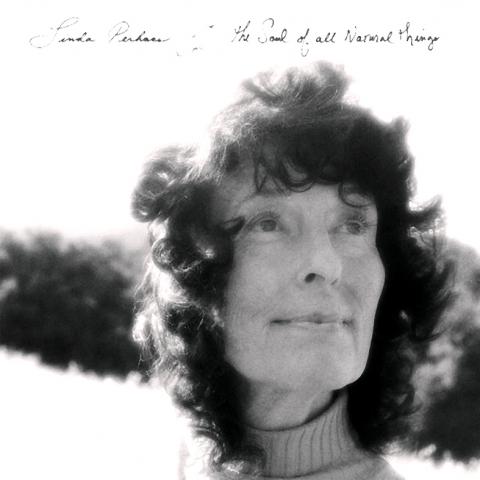 The Soul of All Natural Things by Linda Perhacs.
Real Estate has some things in common with fellow New Jerseyans Yo La Tengo, mostly in mood. But this band is about reduction, not density: It aims for maximum impact for the minimum input. Courtney's lyrics are about emptiness and regret and the inability to neatly reclaim the past as it once was. That said, he rarely sounds too upset about it. (Bleeker sings one song here, How Might I Live, one of the album's darkest moments, both because of the sense of purpose in his voice — relatively speaking, that is — and the slightly sinister lyrics.)
Give Real Estate credit for deriving meaning from shimmering beauty, for seeing the poignancy in the ever-present sunlight. There is no narrative arc here, no sense of beginning and ending, no resolution. As Courtney sings at the end of Had to Hear:
I don't need the horizon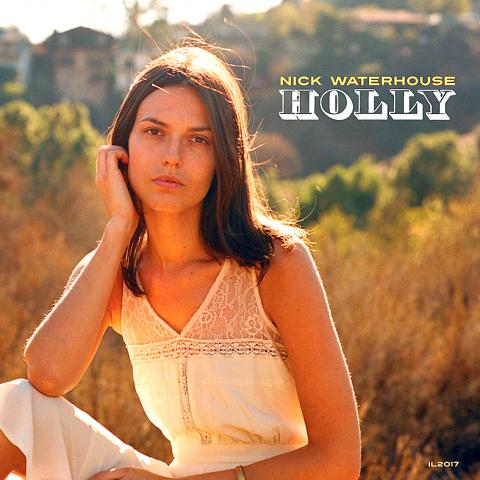 Holly by Nick Waterhouse.
to tell me where the sky ends
it's a subtle landscape
where I come from
— JON CARAMANICA, NY Times News Service
The Soul of All Natural Things
Linda Perhacs
Asthmatic Kitty
It has been 44 years between albums for singer and songwriter Linda Perhacs. Her 1970 album, Parallelograms (Kapp), which was barely noticed when it was released, became a touchstone for the freak-folk movement. On her second album, The Soul of All Natural Things, her aura of mystical innocence is remarkably intact. "As I awoke I heard multiple tones/a resonant hum made of layers of drones," she sings in Song of the Planets.
At the end of the 1960s, Perhacs was a dental hygienist who lived in the Los Angeles hippie enclave of Topanga Canyon and dabbled in songwriting. One of her patients, film composer Leonard Rosenman, discovered her and shepherded her through recording sessions with top-tier musicians and an experimental streak. Her high, gentle voice, sometimes multitracked into ghostly choirs, floated amid meditative guitars and undercurrents of jazz and exotic percussion; Parallelograms itself was layered with electronic sounds. The album was a sweetly psychedelic will-o'-the-wisp.
Perhacs had little interest in stardom or touring; she kept her day job all these years. Prized by a handful of collectors and musicians, Parallelograms was reissued in 2005 and again in 2008. Daft Punk used one of her songs in its 2006 film, Daft Punk's Electroma, and Devendra Banhart got Perhacs to sing on his 2007 album Smokey Rolls Down Thunder Canyon.
When she was coaxed into performing at a tribute concert to Parallelograms, she realized how many younger musicians revered the album. With encouragement from fans she has influenced, like songwriter Julia Holter, she began working on new songs, and she recorded them with producers Fernando Perdomo and Chris Price. They keep the music sounding largely organic without making the album a slavish period piece.
Perhacs' voice is still clear and guileless, and her new songs still ponder peace, love, nature and divinity. All of them swirl together in Intensity, which begins with one of her sustained, rippling vocal chorales and works its way up, in gathering wavelets, toward something like funk and then melts back into reflection. Prisms of Glass — clearly a sequel to the geometrically minded Parallelograms — becomes a round of intertwined vocals, spiraling into itself. "The world is spinning, spinning, spinning like it's out of control," she sings, like a lullaby, in When Things Are True Again.
The album is brave in its fragility and sincerity; it's not for the cynical. But it's not naive, either. Perhacs' debut eventually found its following because it mingled its hippie idealism with craft and innovation, and The Soul of All Natural Things takes chances of its own.
— JON PARELES, NY Times News Service
Holly
Nick Waterhouse
Innovative Leisure
Nick Waterhouse is of his time and someone else's. He's 28, a meticulous white Southern Californian, matured in the curatorial age and specializing in a particular kind of American music. It's from long before his birth, but since he plays it as if its story were still unfolding, let's write in present tense: It's a dance-music kind of R&B, with horns and Cubanisms, a music with ears to the Twist and boogaloo that hasn't yet forked toward Motown and rock 'n' roll. If you could reduce him to a single source, it might be Little Willie John's Fever, from 1956, or a few other moody songs written by Otis Blackwell: My Josephine, On That Power Line.
There's lots of that around in general terms: sloppier bands from Los Angeles and Brooklyn playing variations on surf and girl-group and garage-punk and R&B. But Waterhouse is much more specific about sound and rhythm and gear and visual aesthetics; he's also appealingly dry and tense in his lyrics. This is not an either-or situation but a both-and. His work — from the single Some Place, in 2010, to his new album, Holly, his second — has been slightly insufferable and very good. His singing, with tight vibrato shakes, remains guarded, flat, almost stoic, but there's life in his guitar playing. He's got old licks internalized in his hands, and you hear him fighting to only half-remember them, or to trip himself into more intuitive gestures. Most of the time, this works: His solos, haloed with reverb, are rhythmically tight, technically messy, dynamically crafty, almost insightful. All their strangeness matters.
He surrounds himself with strong, if careful, arrangements: congas and shakers, harmonizing backup singers, buzzing tenor saxophone solos, Cuban piano figures on his version of Ty Segall's It No.3. It's to his credit that on top of such accuracy, his lyrics sound so weird, almost wrong, unfolding like redacted dream-talk.
In Sleeping Pills, he really is recounting a dream: a vision of a woman "grinning at me/at the bones in my fists." In Hands on the Clock, he might as well be:
Just over, barely started
Concede
I can't bear the thought of
Well, that was quick, I thought
And watched
The lamp on the wall, the hands on the clock
— BEN RATLIFF, NY Times News Service
Comments will be moderated. Keep comments relevant to the article. Remarks containing abusive and obscene language, personal attacks of any kind or promotion will be removed and the user banned. Final decision will be at the discretion of the Taipei Times.