CD reviews
Toujours, by Sabina
Sabina Sciubba, the lead singer for Brazilian Girls, sets aside her last name and switches production style, but not persona, on her solo debut album, Toujours. She's still the nonchalant, elusive, sophisticated and resolutely hedonistic figure she plays in Brazilian Girls songs. And Sabina, who was born in Rome to a German mother and an Italian father, still switches among the multiple languages of her upbringing — Italian, German, French, English — in not quite simultaneous translations.
But on Toujours, she often trades Brazilian Girls' international party beats, electronics and retro lounge orchestrations for music that looks toward garage rock and new wave, keeping the sound leaner.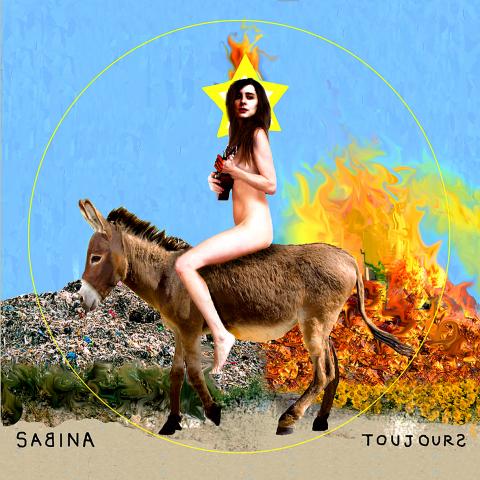 Toujours, by Sabina
Sabina produced the album with Frederik Rubens, who is also Brazilian Girls' producer (and the bassist on most of the new songs). But now her own electric guitar is at the center of the arrangements, often with just a simple picked arpeggio or a few succinct chords. "I will let you have me," she offers in I Won't Let You Break Me, a peppy three-chord rocker that connects the Velvet Underground and Talking Heads, "'Cause you're the luckiest man in Europe/ And I'm your undisputed queen."
She's charming when she shows her wry bravado, as she does in Viva L'Amour, a cowbell-thumping rocker that begins, "Asked a man for a light and he caught on fire," or the album's title song, in which she jabs at an electric organ over a Latin beat and distorted guitars as she insists "We might as well be happy."
But some of Sabina's songs have a more enigmatic side, an undercurrent of restlessness and displacement. Mystery River sets up a breezy, hand-clapping 7/4 beat and mariachi trumpets, but Sabina oscillates between I've got to get going back to my love and Nothing can stop me. In Non Mi Aspettare, amid glimmering loops of guitars and woodwinds, Sabina urges someone not to wait up because she may not return. She closes the album with Going Home, an eerie waltz that's not as certain as its title might seem; it ends as she wonders, "Ooh, where are you now?/ Ooh, where am I now?" Behind the peregrinations, there's longing.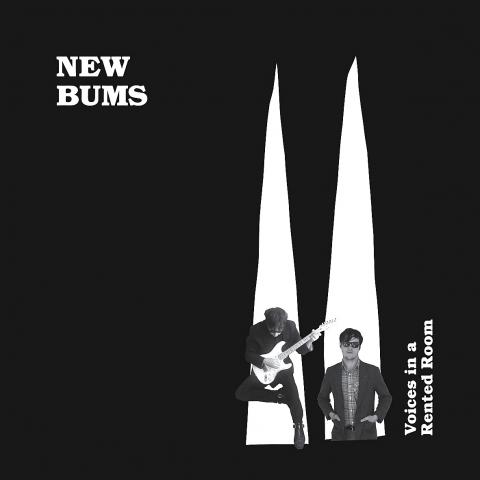 Voices in a Rented Room, by New Bums
— Jon Pareles, NY Times News Service
Voices in a Rented Room, by New Bums
New Bums are two singer-guitarists: Ben Chasny of Six Organs of Admittance and Donovan Quinn of the Skygreen Leopards, both of whom understand a continuum between rough dissonance and pastoral, fingerpicked, clear-minded mellowness. They know a lot, and each is used to making music that sounds like private recordings from the early 1970s unearthed from a dead man's storage unit. But as a pair there is something very now about them, and that is a kind of perverse, end-of-the-road floppiness. They want to show you how tired they are.
You may need provisions and a mind-body regimen to endure Voices in a Rented Room, their first collaborative album — caffeine at the very least, fresh fruit, exercise, math problems. Their aesthetic, their whole deal, is textured and untidy: That's what comes naturally to them. But the record keeps feeling as if it might fall apart from lack of scaffolding.
Sometimes these are acoustic folk songs, no more, no less. Pigeon Town, with harmonica at the end, could be blurry acoustic Springsteen, and Burned coheres around a good old drone in D. Here and there you get more: a spare drum beat, an amplifier rumble, a burst of electric guitar. (Chasny can be a thrilling guitarist, at times; his sliding, smoky electric-guitar solo, in a T. rex-like song with an unprintable title — the tautest four minutes on the album, even as the tempo slackens and warps — isn't his best, but it still feels like rain during a drought.) They both put tender wheeze and murmur in their voices but sing in unison or octaves as a default mode, which grows dull almost instantly. The acoustic guitars have been recorded closely and well, but Chasny's single-note soloing, up on the neck, wilts from lack of forethought: You want to run a red pencil through half of it.
Worst of all, they rustle together a good song concept only to waste it. Your Girlfriend Might Be a Cop: The eye falls on that title and doesn't want to leave. The lyrics make it halfway there. ("She looks at me like a thief/ Like she knows all my crimes and can bust me any time.") But the song needs more form than the five minutes it seems to have taken to make it. No, four.
— Ben Ratliff, NY Times News Service
Comments will be moderated. Keep comments relevant to the article. Remarks containing abusive and obscene language, personal attacks of any kind or promotion will be removed and the user banned. Final decision will be at the discretion of the Taipei Times.