For Liger Attack, it's a curtain call with extras
The hard-rock band is signing off on Saturday with a concert plus a release party for novels penned by drummer Jonathan Hemmings
S ometimes it takes living overseas to really see what your homeland is like. What makes it different from other places — what defines it — can sometimes be viewed more clearly from the outside. Musician and new author Jonathan Hemmings has had this opportunity to get perspective, having lived in Taiwan three times since 2004.
Based in Greater Kaohsiung, Hemmings — a self-described workaholic — completed two novels while also drumming in popular hard-rock band Liger Attack and teaching during the day.
He leaves Taiwan this month, and so this Saturday will be Liger Attack's last show. The concert takes place at an after-party following the book release of The Night Adders and Panthera, which will feature selected readings by the author and acoustic performances by Seamas Manly, Allison Campbell, Jason Angle and Liger Attack.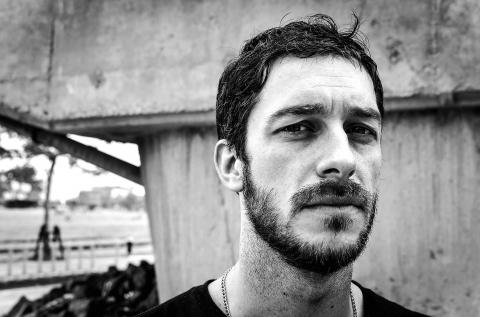 Jonathan Hemmings of Liger Attack leaves Taiwan this month.
Photo courtesy of Tom Lenham
Novels of Home
The Night Adders is a semi-autobiographical, dark coming-of-age story revolving around themes "that have been inextricably interwoven into the tapestry of my life as a young South African who grew up in a time that was characterized by both the death of Apartheid and the birth of freedom and democracy," Hemmings said.
"All of the events in the novel, while fictitious, are informed by my experiences and personal observations: violence, entrenched racism, extremes of poverty and wealth, wanton destruction, teenage rebellion, a crisis of identity, isolation. But these are also tempered by more positive threads: young love, friendship, courage, and sacrifice to do what is right."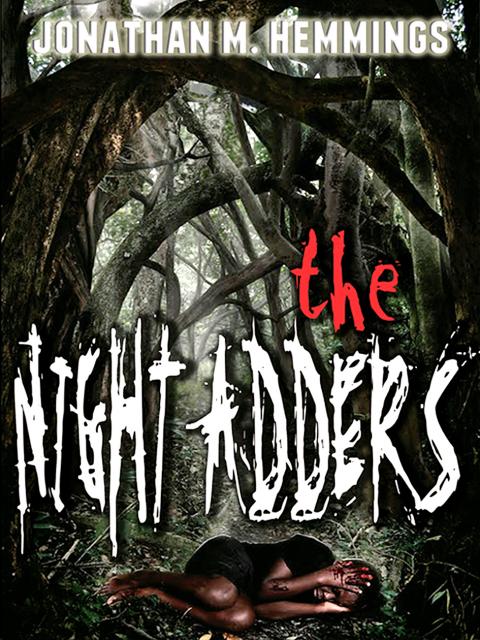 Photo courtesy of the author
Hemmings immerses the reader into the sights, sounds, and tensions of modern-day South Africa. Through the eyes of his young Tristan, we experience the pressure of the times as they encompass a young boy coming of age in a violent and turbulent period in history.
Living in Taiwan, I met many South Africans, and tales of their homeland and its everyday dangers seem shocking to those of us from such peaceful (at least in the modern day) places as Taiwan or North America.
Though based in the same area as The Night Adders — Hemming's homeland of KwaZulu-Natal, "a wild land of majestic beauty" — the second novel is a vastly different tale. Set in the countryside, Panthera explores the turns an illiterate 80-year-old Zulu farmworker's life takes after encountering a werewolf (or were-leopard).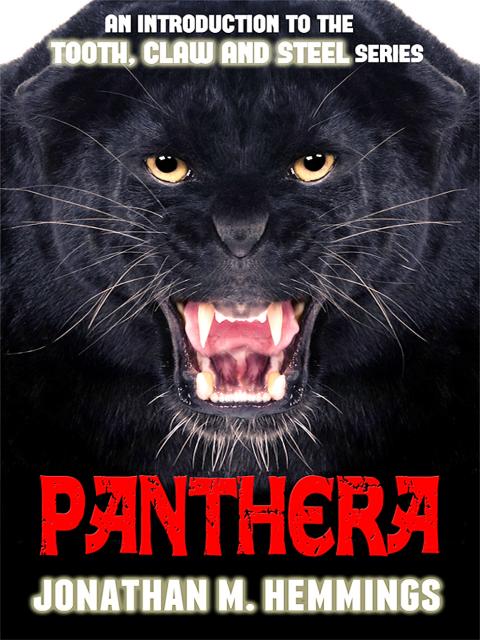 Photo courtesy of the author
"I've spent a fair bit of time in Zululand, and have visited the sites of several famous battlefields," Hemmings said.
"There's a feeling I get when I'm in the wild country, looking out over the acacia trees, the snaking rivers and jutting mountains, with that red earth beneath my feet — the earth of that land will always run thick in my blood," he said.
Themes in the novel are echoed in Hemmings' blog The Mastications of Trapjaw: "the illegal wildlife trade, the decimation of the wilds for profit, the massively environmentally destructive Chinese 'new colonialism' into Africa [and] money trumping environmentalism."
Panthera forms the groundwork for a series of books Hemming is working on called Tooth, Claw and Steel, which is about "animal-shifting immortals, and a decidedly evil corporation hell-bent on exterminating these creatures from existence," he said.
Bypassing the publisher
The decision to choose e-publishing is one that is becoming more acceptable in this age of e-readers and self-branding. Authors are following in the footsteps of many bands who have decided to retain both creative and financial control over their works.
"When I first started writing The Night Adders five years ago, I wouldn't have dreamed of doing it this way," Hemmings said.
"I was all about finding an agent, approaching publishing houses in the traditional way, getting a contract, etc. In the last two years I've done a mountain of research and it's led me on this path ... The Kindle has done to reading, writing and publishing fiction what the mp3 and file-sharing did to CDs and the record labels. It's a very exciting time to be an author."
His Web site has a free novella called Inja for those who want to sample his writing style, which is fast-paced, verbose and engaging. The novella is about a poor adolescent girl who lives by her wits on a city garbage dump. It's available at www.jonathanmhemmings.com, where there are also links to purchase print and e-versions of his other books.
Book release and readings with acoustic performances by Liger Attack, Seamas Manly, Allison Campbell, Jason Angle from 8pm to 11pm Saturday at Diamond Coast Coffee Bar (哨船碼頭-鑽石海岸cafe館), 32 Shaochuan St, Gushan Dist, Greater Kaohsiung (高雄市鼓山區哨船街32號). Admission is free. Print copies of The Night Adders (NT$350) and Panthera (NT$300) will be on sale at the event.
Liger Attack farewell show from 11pm at Rocks, B1, 219 Juguang St, Greater Kaohsiung (高雄市莒光街219號B1). Admission is NT$300.
Comments will be moderated. Keep comments relevant to the article. Remarks containing abusive and obscene language, personal attacks of any kind or promotion will be removed and the user banned. Final decision will be at the discretion of the Taipei Times.