B movies in Kaohsiung
A popular annual festival offers wacky films that entertain while tackling social issues
Audrey II, the man-eating plant in Little Shop of Horrors, provided an inspiration for organizers of this year's Kaohsiung Film Festival (高雄電影節). Not the plant from Frank Oz's much adored 1986 black comedy musical, but the one in the director's cut that was digitally restored and released in the US last year. The film reinstated the original ending, in which the carnivorous vegetable grows to become a Godzilla-sized monster and wrecks New York.
To festival director Huang Hao-jie (黃皓傑), the denouement of mass destruction and total chaos makes the film a proper metaphor for what has been happening in Taiwan for the past few years.
"Audrey II is like a regime feeding on the blood of its people," Huang says.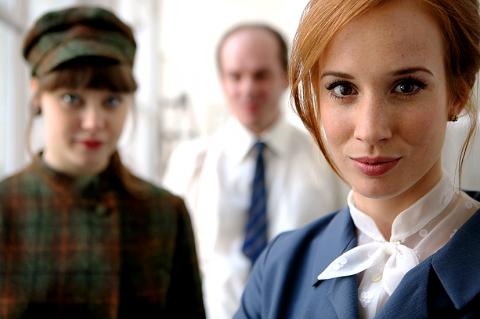 Agnieszka Holland, Burning Bush.
Photo courtesy of Kaohsiung Film Festival
Inspired by the plant and the film, Huang has put together a showcase of similar works in his popular annual festival. This year, the Kaohsiung Film Festival features wacky genre flicks and B movies that are both entertaining and whimsically relevant to social, political, environmental and human rights issues.
Good citizens of the harbor city can get an introduction to American cult director and counterculture figure John Waters. The festival includes Waters' Cry-Baby (1990) — starring a toothsome young Johnny Depp as a 1950s teen rebel — and Pink Flamingos (1972), one of Waters' most notorious works, in which drag queen icon Divine plays "the filthiest person alive" and makes an all-out assault on human decency with acts of coprophilia and other sexual perversions.
In I am Divine, a new documentary about the drag legend, director Jeffrey Schwarz takes audiences on a naughty journey through Divine's life that begins with Glenn Milstead, a sweet boy who loved going to Sunday school.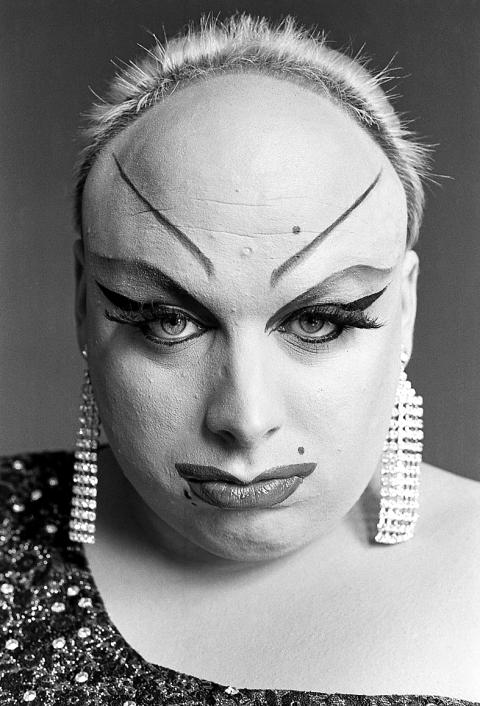 Jeffrey Schwarz, I am Divine.
Photo courtesy of Kaohsiung Film Festival
Emerging Italian auteur Paolo Sorrentino was chosen for his lush, stylistically exciting oeuvre often compared to those of Federico Fellini and Martin Scorsese. Huang says Il Divo (2008) may strike a chord with Taiwanese society, as it tells a biographic story of Italy's corrupt, scandal-ridden prime minister Giulio Andreotti shot in a flamboyant Scorsese-esque fashion.
Socially conscious films include Tito on Ice, a unique hybrid of animation and documentary that takes a subversively humorous look at the past and present of former Yugoslavi. The camera follows Swedish comics Max Andersson and Lars Sjunnesson on their tour across the war-ravaged region with a papier-mache dummy of Josip Broz Tito, known as the "benevolent dictator" who reigned over the country for more than 35 years until his death in 1980.
In Huambo, the second-largest city in Angola ravaged by the civil war lasting nearly 30 years, heavy metal music becomes a path to healing in music documentary Death Metal Angola, which tells how a group of war-shocked orphans and their caretakers strive to stage the first ever national rock festival in the country.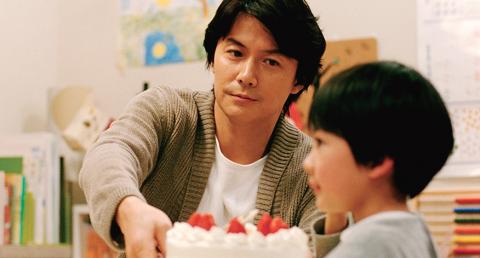 Hirokazu Koreeda, Like Father, Like Son.
Photo courtesy of Kaohsiung Film Festival
Meanwhile in Birmingham, UK, documentary filmmaker Penny Woolcock makes One Mile Away, a part documentary film and part social-action project that tracks two members of opposing gangs as they attempt to put a stop to gang violence.
A festival highlight is an international short film competition, now in its third edition. With the cash prizes totaling in US$60,000, the competition attracted more than 560 entries from around the world; 71 are in the final running. In a move away from the typical award categories, the jury will hand out trophies such as the Fantasy Award, which encourages innovative genre cinema, and the Green Award for the best socially conscious film.
To Huang, the short film competition not only reflects the festival's unusual taste but offers an international platform for young filmmakers to exchange ideas and be inspired.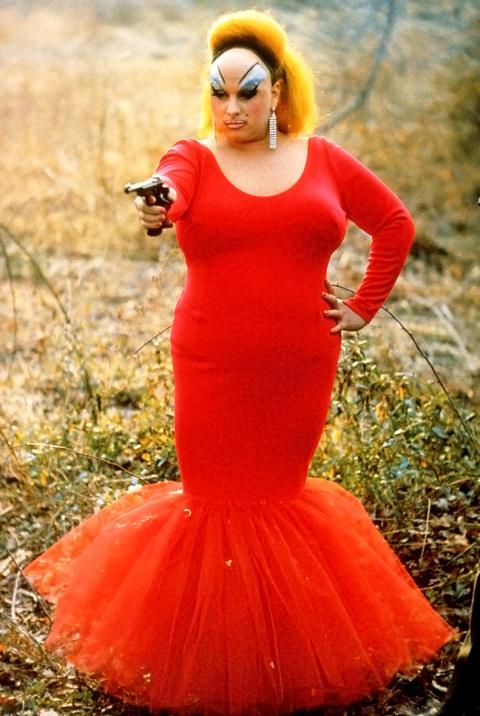 John Waters, Pink Flamingos.
Photo courtesy of Kaohsiung Film Festival
"Most government subsidies go to feature-length movies, but I think short filmmaking should be supported because it breaks boundaries and encourages creativity and imagination," the festival director says. "Many of our international judges have observed that filmmakers in Taiwan tend to cling to realism when they make short films. But that is not the strong point of the short cinema. It excels in being free."
Apart from film screenings, the festival hosts a wealth of activities including lectures by Japanese director Hirokazu Koreeda and contemporary artist Takashi Murakami, whose debut feature Jellyfish Eyes will be screened at the showcase. Another featured filmmaker and musician Lim Giong (林強) is set to hold a show tomorrow at Kaohsiung's Pier 2 Arts Center (高雄駁二藝術特區). For more information, visit the festival's Chinese and English Web site at www.kff.tw.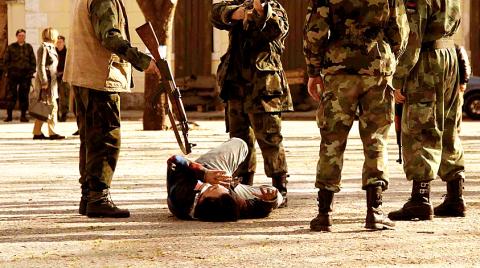 Srdan Golubovic, Circles.
Photo courtesy of Kaohsiung Film Festival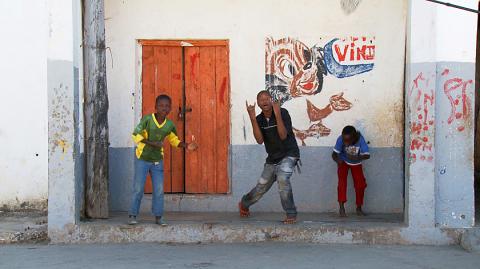 Jeremy Xido, Death Metal Angola.
Photo courtesy of Kaohsiung Film Festival
Publication Notes
FESTIVAL NOTES
WHAT: Kaohsiung Film Festival (高雄電影節)
WHEN: Today through Nov. 3
WHERE: Kaohsiung Cinemark (高雄夢時代喜滿客影城), 8F, 789 Jhonghua 5th Rd, Greater Kaohsiung (高雄市中華五路789號8樓) and Kaohsiung Film Archive (高雄市電影館), 10 Hesi Rd, Greater Kaohsiung (高雄市鹽埕區河西路10號)
ADMISSION: Tickets are NT$120 for weekday matinee screenings at Cinemark and all screenings at the Kaohsiung Film Archive, NT$180 for weekday evening and weekend screenings at Cinemark, available through 7-Eleven ibon kiosks
ON THE NET: www.kff.tw
Comments will be moderated. Keep comments relevant to the article. Remarks containing abusive and obscene language, personal attacks of any kind or promotion will be removed and the user banned. Final decision will be at the discretion of the Taipei Times.