CD reviews
FADE, by Yo La Tengo; MIGRATIONS, by Cristina Pato; CROSS CULTURE, by Joe Lovano Us Five
FADE, Yo La Tengo, Matador
Even when feedback is screeching at the fringes, a certain serenity prevails throughout Fade, the 13th album by the long-running Hoboken, New Jersey, band Yo La Tengo. Time, mortality and lifelong companionship are very much on the minds of Yo La Tengo's husband-and-wife songwriters, the guitarist Ira Kaplan and the drummer Georgia Hubley, who started the band in 1984 and are now in their 50s. "Days just fade away, slide into gray," Kaplan sings in "Stupid Things," continuing, "Where does that time go before our eyes?"
Stability isn't a prime topic for rock songs; there's more drama in crushes and breakups, revenge and self-pity. But through the years Yo La Tengo has, both quietly and noisily, chronicled the decades as a couple, as a rock band and as ordinary people maturing. As singers Kaplan and Hubley have each leveraged vocal limitations into a heartfelt yet undemonstrative style; as songwriters they allude to sounds and approaches from a broad, record-connoisseur's canon, from 1960s-rooted pop-rock to new wave concision to extended guitar freakouts, though "Fade" keeps its songs under seven minutes.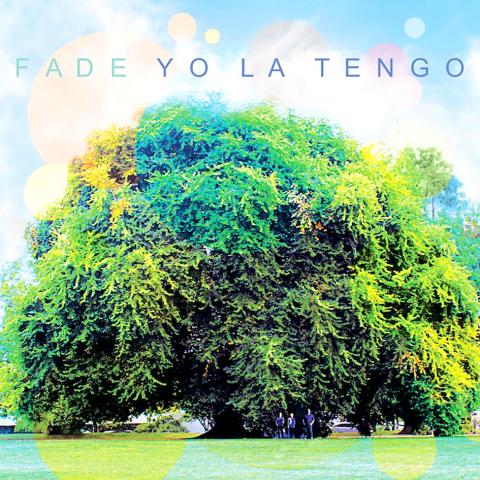 FADE, by Yo La Tengo.
For Fade, Yo La Tengo has found a new producer, switching from its longtime collaborator Roger Moutenot to John McEntire, the drummer for the instrumental band Tortoise and a master of subtly layered sounds and meditative, evolving arrangements. The songs on Fade often well up out of studio ambience, as if forming themselves on the spot; Close listening reveals sounds tucked almost subliminally into the mix.
Together McEntire and Yo La Tengo have calmed and thickened the band's music — revisiting, in some ways, the approach Yo La Tengo took on its 2000 album, And Then Nothing Turned Itself Inside-Out. On its most recent previous album, Popular Songs from 2009, Yo La Tengo was joshing and sardonic at times, but Fade stays serious and pensive, unafraid to whisper through most of the songs.
For songs about constancy, Yo La Tengo finds musical metaphors in drones and unswerving drumbeats. Ohm, which starts the album, is a one-chord song, strummed steadily amid gusts of percussion and guitar distortion; Stupid Things uses the motoric beat and repeating motifs of Kraut-rock. Behind the folky guitar and cozy horns of Cornelia and Jane is a nonstop metronomic tapping, as Hubley sings, perhaps to someone desperately ill, "How can we hold on to you?"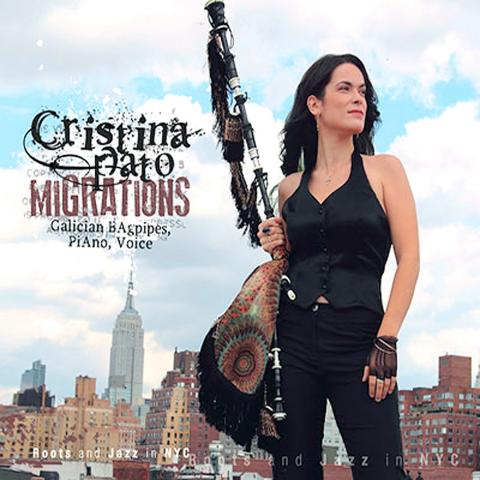 MIGRATIONS, by Cristina Pato.
Yo La Tengo hasn't abandoned rock; Paddle Forward has the surge and crunch of a Replacements song. But Fade prizes thoughtfulness and acceptance, not aggression; it finds solace in simple, shared comforts. In the album's concluding song, Before We Run, Hubley sings, "Hold me in your arms, be still/I'll hold you in mine."
— Jon Pareles, NY Times News Service
MIGRATIONS,Cristina Pato, Sunnyside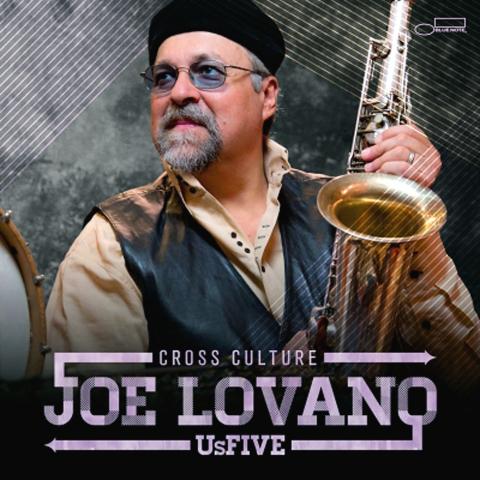 CROSS CULTURE, by Joe Lovano Us Five.
Cristina Pato reaches what sounds like full steam only a handful of times on her perfectly titled new album, Migrations, and that touch of restraint feels strategic and knowing. Pato is a pianist of percussive clarity, and a flutist and singer of warmer, softer effect. But the instrument on which she slays is the gaita, a bagpipe of traditional use in her homeland of Galicia, in the northwest corner of Spain. She's a virtuoso, and when she opens the floodgates of her technique, as she does on an Emilio Solla tune called Remain Alert, the force can knock you back a few steps. She knows to use it sparingly.
She also knows, perhaps through her experience in Yo-Yo Ma's (馬友友) Silk Road Ensemble, that authenticity and adaptability can be compatible under the right conditions. Migrations, with its suggestion of an itinerant and even mongrelized cultural legacy, sets the stage nicely for her: It's an album suffused with awareness of tradition but breezy about its debts.
The history of the gaita stretches back centuries, into a shrouded antiquity; its popular resurgence in recent years is less mysterious, involving the pageantry of Galician pipe bands and the easy flair of players like Carlos Nunez. As if to offer a dose of reassurance, Pato includes a few folkloric themes here, stacking them near the album's close.
But she opens with Muineira for Cristina, an original take on a traditional form, by the Galician accordionist Victor Prieto. It features a sparkling guest turn by the Colombian harpist Edmar Castaneda, and assertive rhythmic work by Pato's core band, with Prieto, the bassist Edward Perez, the drummer Eric Doob and the percussionist John Hadfield.
Pato is a dynamic improviser, not afraid to use the shrill keen of her instrument as an expressive tool. She has the added benefit of some smart arrangements — by Solla, an Argentine pianist known for blending jazz and tango — that embrace a kind of world-music utopianism, stirring in tabla, bouzouki and cello. She puts herself forward as an ambassador of this ideal, especially on Solla's Gaitango (A Cristina Pato), which has her playing gaita and piano, and her own Rosina, featuring flute and vocals.
Her breathy singing, on Rosina as on the bossa nova standard Dindi, is nothing special. But any trace of vulnerability is welcome, on an album that otherwise makes little accommodation for it.
— Nate Chinen, NY Times News Service
CROSS CULTURE, Joe Lovano Us Five,Blue Note
Most jazz musicians are flexible: it's a philosophical requirement of the job. At 60, Joe Lovano is an extreme case, moving toward universality.
Long ago he developed a tenor saxophone sound for his temperament. It rolls and smears and smokes, all width, rhythmic unto itself; it can fit in or accommodate. His starting place is bebop's complex language, but he seems to be listening to something underneath language and style. He's good with a particular rhythm, or a structure, or a set of changes, but he doesn't need any of it. And so an ideal Joe Lovano performance might be one that sounds good with New York's advanced-harmony killer-elite, but that could be effectively cut and pasted over a trap beat, or a string quartet, or scale exercises, or traffic sounds.
More recently, he's developed a working band for that temperament, Us Five. The band has two drummers, which creates a broad area around the beat. They'll play tight or loose, without cymbals or with only cymbals. Lovano keeps changing horns, from the tenor to the clarinetlike tarogato and the double-soprano aulochrome; other musicians pick up percussion instruments here and there. Anything can happen, sort of.
And Lovano's third album with Us Five, Cross Culture, with the drummers Francisco Mela and Otis Brown III, as well as the pianist James Weidman, the bassist Esperanza Spalding and the guitarist Lionel Loueke in an intermittent, undefined role, can sometimes sound like a jam session based on scraps. In fact most of these pieces are more composed than they seem; several have appeared in different arrangements on earlier Lovano records. But overall the feel is organic and basic, intense and casual.
The record isn't making any kind of argument on behalf of free improvising. But Lovano isn't partisan like that. There's a gold-star version here of one of jazz's most elegant ballad standards, Billy Strayhorn's Star Crossed Lovers, with rustling free rhythm at the beginning and end and easy swing in the middle. Lovano's performance is a knockout. Both he and Weidman play with care and attention to the song's changes; Spalding plays a melodic, songlike bass solo. But right after that comes a runic, short-melody, Paul Motian-inspired piece called Journey Within, and then Drum Chant, a raw and generous jam session that at a little over four minutes feels too long. Cross Culture covers the bases, showing you all it can do, though surely not out of a desire to impress. It's a record with very little anxiety.
Sometimes too little. Even Lovano's scrappiest pieces here remain essentially placid. It's a semi-problem that Charles Lloyd's records can have, too: The coolness of both these bandleaders is a rare force in the world, but how much of it can you take before your attention slips? Lovano is taking a step back from the material of jazz and looking at its motivating forces; implicitly, he's asking why we make it in the first place. As long as the question lingers in your head, the album works. When the music slackens and the tension dissipates, the question goes away.
— Ben Ratliff, NY Times News Service
Comments will be moderated. Keep comments relevant to the article. Remarks containing abusive and obscene language, personal attacks of any kind or promotion will be removed and the user banned. Final decision will be at the discretion of the Taipei Times.