Classical DVD and CD Reviews
Johan Halvorsen; Philip Glass; Michael Nyman
The amount of past music is necessarily finite, and many fans of the euphonious orchestral works of, say, Dvorak and Grieg may well wish there was more where that came from. Well, maybe there is. There's, for example, the work of Johan Halvorsen to consider, a Norwegian composer who died in 1935. Until recently he'd been almost totally forgotten, if indeed he was ever widely known outside Norway. But now the ever-enterprising Chandos label has completed an issue of three CDs featuring his orchestral work. Most importantly, they contain Halvorsen's three symphonies, one on each disc.
These symphonies resemble the early Dvorak, but with none of Dvorak's distinctive flavor. The second is said to be the most successful of the three, but I found it as boring as the other two. It's the kind of music you might hear mid-afternoon on a classical radio station, wonder vaguely who it was by, but not take the trouble to find out. The symphonies date from 1923, 1928 and 1929, and when you consider what Mahler and Richard Strauss had already achieved two decades earlier, well, words fail me. Some of the shorter works featured here may please some listeners, but Halvorsen as a symphonist is dullness personified.
Now for something far more interesting. Dec. 1 saw the closing performance of the New York Met's latest revival of Philip Glass's extraordinary opera Satyagraha. The production was enthusiastically reviewed, and Glass himself was present to take an onstage bow at the end, before reportedly going off to join the Occupy Wall Street demonstrations.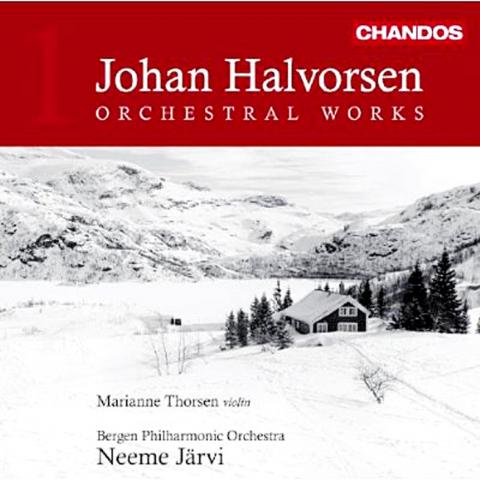 Johan Halvorsen; Orchestral Works Vol. 1; CHAN 10584 [CD]
It's an unusual opera for many reasons. The text is entirely in Sanskrit, it's about Gandhi's experiences as a young man in South Africa fighting for the rights of the Indian minority, yet it's in three acts named after Tolstoy, the Bengali poet Rabindranath Tagore, and Martin Luther King Jr.
The problem is to find an appropriate DVD of the work. Currently there's only one available, a recording of a production in Stuttgart in 1983. It has received both howls of derision and ecstatic, five-star praise from online critics. I'm going to join the latter group — by and large, I adored it.
For much of the time it's the opera given an expressionistic dressing. White-clad crowds mill around, brandish white balloons, and indulge in repetitive actions reflecting the endless repetitions of Glass' music. Act One closes with the Gandhi figure advancing on the audience along a raised-up ramp as if in a state of transcendental giggling.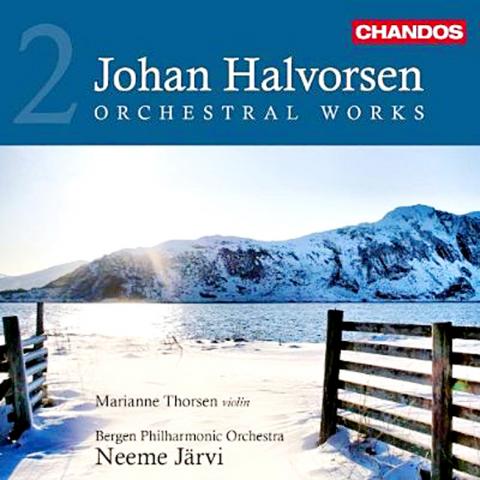 Johan Halvorsen; Orchestral Works Vol. 1; CHAN 10614 [CD]
The citizens are essentially portrayed as if in an ecstatic trance, and it's arguable that this is precisely what the music itself is attempting to induce. I found that this explained the wide discrepancy in the critical reactions — those who didn't like it focused on the mediocre sound and visual quality, but the few who really fell for it did so with abandon. From the outside it was merely an excess of pointless posturing and unconvincing
noise, but to those open to such things it was more like a
religious conversion.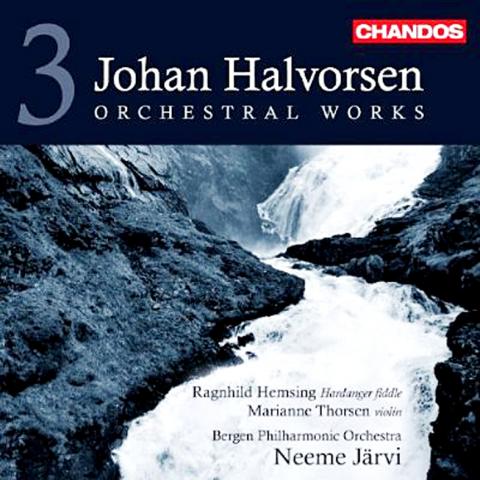 Johan Halvorsen; Orchestral Works Vol. 1; CHAN 10664 [CD]
Act Two ("Tagore") is almost as exciting as Act One and focuses on Gandhi's establishment of a radical newspaper; it reaches its zenith in the snowing down of endless shreds of torn-up paper. Act Three is totally different — a group of black Americans progressing at an infinitesimally slow pace across the stage, in fact barely moving at all. It's a test of anyone's powers of endurance, and to me the major shortcoming of the production.
The show has two things going for it, however. One is that the music is played with far greater dramatic passion than in the original 1990 audio recording. The other is that seeing a performance of any sort immeasurably enhances the work's power. This is in spite of the fact that the text is from the Bhagavad Gita and appears to bear no relation to either Gandhi or any of the three figures nominally featured in the three acts.
To get some idea of this DVD's strange power, take a look at a clip on YouTube. Search for "Satyagraha Stuttgart" and then choose "Excerpt 2" uploaded by vinix178.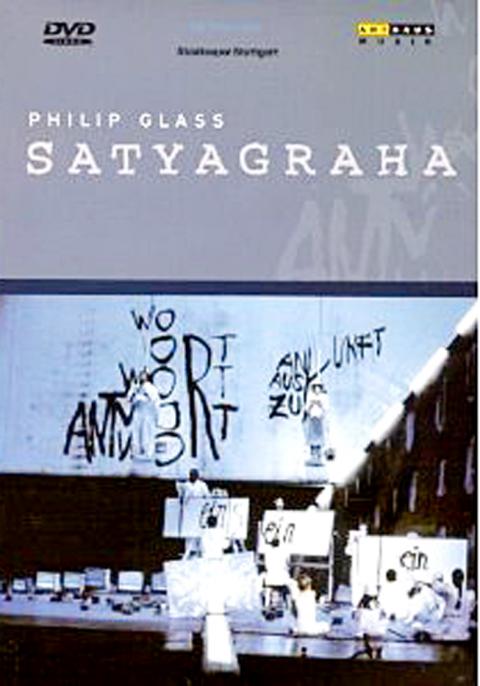 Philip Glass; Satyagraha; Arthaus Musik 100 136
While on the subject of so-called "minimalists" like Glass, Peter Greenaway's superb 1991 film Prospero's Books, with haunting music by the UK minimalist Michael Nyman, is now available on DVD. It has been so since 2009, but I'd gotten so used to lamenting that it remained inexplicably unavailable that I missed its release.
It's loosely based on Shakespeare's The Tempest and has an unusual, but very welcome, feature: All the roles are spoken by John Gielgud (who, in later life, seemed to be Prospero personified). There couldn't be a better Christmas present for anyone remotely interested in modern music, or in Shakespeare. It seems to me the finest film ever made on (you can't really say "of" when the text is as fragmented as it is here) any Shakespeare play. There's enough nudity to please even the most ardent enthusiast, but it's all in the interests of dreams and the Earth's fecundity. Fans of Nyman, Greenaway, and even Shakespeare will all adore this film.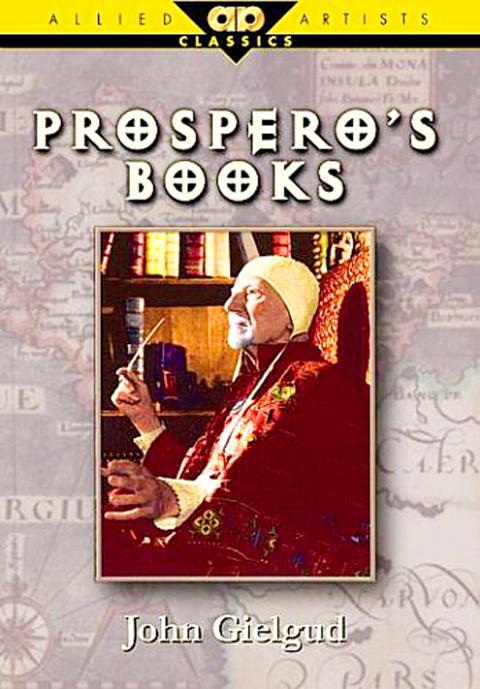 Peter Greenaway; Prospero's books; Michael Nyman
Comments will be moderated. Keep comments relevant to the article. Remarks containing abusive and obscene language, personal attacks of any kind or promotion will be removed and the user banned. Final decision will be at the discretion of the Taipei Times.