'Anything Goes' just went bigger
With new backers and a larger venue, this year's production of Cole Porter's classic brings Broadway to Taiwan for a full-on spectacular
This weekend director and choreographer Brook Hall plans to crown his 10-year career here with a run of Cole Porter's Anything Goes (海上情緣) that is more than twice as big as the Taiwan debut shows last year.
The musical will be performed tonight, tomorrow and Sunday at the 3,000-seat Taipei International Convention Center (台北國際會議中心), a considerable step up from the National Concert Hall.
"Last year was an experiment," Hall said. "The Concert Hall had never done a musical, and it was more of a glorified concert. This is a fleshed-out production with a fully realized set by one of the top designers in the country, Eric Lin (林鴻昌), and a 13-piece live orchestra."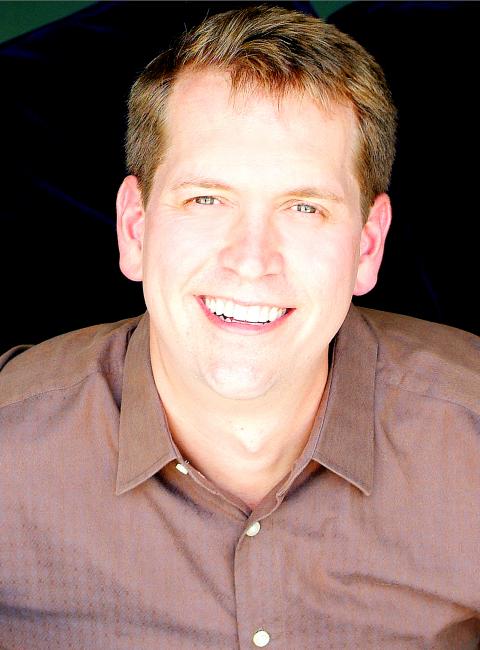 Greg White (the Captain)
photo courtesy of MN Wingman
Hall, who recently co-directed the opening ceremonies for the 2011 National Centennial Taiwan Games (100年全國運動會), also directed the Broadway musical Smokey Joe's Cafe in 2009.
Cole Porter's classic tale debuted in 1934, and since then it has been revived regularly on and off Broadway in New York and in London.
Anything Goes is a large-scale production and Hall admitted that he had to make a lot of sacrifices last year, but "made up for it this year — every possible moment that could be a dance number was choreographed, with some of the top dancers and singers in the city," including a cameo role by award-winning Taiwanese actress Gwen Yao (姚坤君).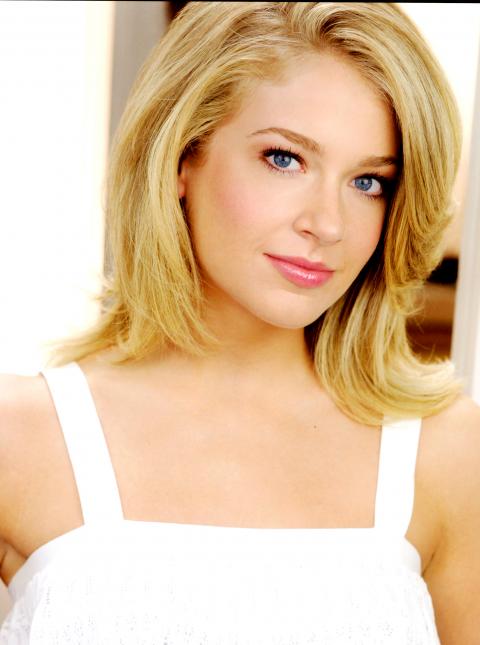 Anne Horak (Hope Harcourt).
photo courtesy of MN Wingman
Hall directed, choreographed, and acted extensively in New York before relocating to Taiwan. He said that he worked with, saw, or met the main actors he chose for this production back when he was a fledgling director in New York and they were just building their careers.
The star, Jeremy Benton, was also in last year's production, and is one of the reasons Hall chose Anything Goes. Hall described him as "a Fred Astaire type."
Laura Woyasz, who plays Erma, was in Wicked, one of Broadway's most popular shows this year. "I begged her to come over last year, but she couldn't," said Hall, who watched her career take off after they worked in summer theater together in their youth. "This year she agreed!"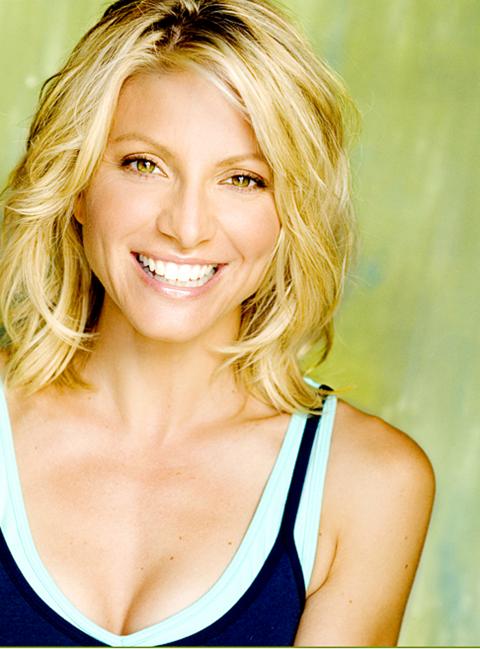 Laura Woyasz (Erma).
photo courtesy of MN Wingman
"This quality of people coming to Taiwan from Broadway, from New York, never happens," Hall said. "There have been concerts, they get someone who will just stand at a mic, but this is a full, blown-out spectacular."
He describes the play as "a Ben Stiller movie on a boat in the 1930s. You get the swing and the Charleston, waltz, tango, with sailors, showgirls, gangsters, mistaken identity, and it's fun."
Taiwanese-American actress and singer eVonne Hsu (許慧欣) played the sweet and gentle Hope Harcourt last year, but was recast this year as the spunky nightclub singer Reno Sweeney, a role that she said was "a lot more challenging for me to play" during a rehearsal last week.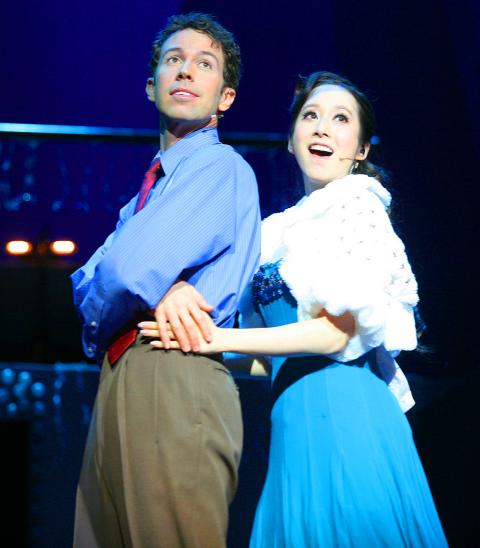 Taiwanese-American pop star and actress eVonne Hsu, who will be taking on the role of Reno Sweeney in this year's Anything Goes, with leading man Jeremy Benton (as Billy Crocker).
photo courtesy of MN Wingman
"I think Hope comes more naturally to me, she is a good girl, not the type to go after a man if she likes him. Reno is very different … confident, outspoken, strong-minded and sexy," said eVonne, who asked to be referred to by her first name.
"But if you can do it, show people a different facet of your abilities, then I want to play that fantasy, someone you'd never be — its fun to act that out when it's not something you'd normally do — be naughty or bad."
MN Wingman (大國翼星), who brought Janet Jackson to Taiwan in February, "has the resources to promote and produce this," Hall said. "It was a bold choice … the artistic community meets the commercial concert community. There's been nothing like this done in English."
There will be two screens set up on either side of the stage with subtitles in Mandarin, but the play is "universal," Hall said. "It can be understood [visually] because these are commonplace situations."
Hall regards this production "as the culmination of 10 years in Taiwan doing shows with foreign, Taiwanese and Chinese theater companies, musicals, the 100-year Taiwan anniversary. It has allowed me to get to know the right people to get this done ... the challenges that present themselves are all worth it when you look at this group of people who are not just great performers but are really good people. We have fun — it's such an endearing show."
Publication Notes
PERFORMANCE NOTES:
WHAT: Anything Goes (海上情緣),
WHEN: Tonight at 7:30pm, tomorrow at 2:30pm and 7:30pm, and Sunday at 2:30pm
WHERE: Taipei International Convention Center (台北國際會議中心), 1, Xinyi Rd Sec 5, Taipei City (台北市信義路五段1號)
ADMISSION: NT$800 to NT$3,200, available online at www.ticket.com.tw or through 7-Eleven ibon and FamilyMart (全家) FamiPort kiosks
ON THE NET: www.anythinggoestw.com
Comments will be moderated. Keep comments relevant to the article. Remarks containing abusive and obscene language, personal attacks of any kind or promotion will be removed and the user banned. Final decision will be at the discretion of the Taipei Times.