Opportunity knocks
This year's CNEX Documentary Film Festival finds inspiration in the wreckage of the 2008 economic meltdown
When Canadian filmmaker Jamie Kastner set out to discover who made money in the recent economic downturn, he stumbled on a camp that trains children how to become millionaires, where they are taught how to think like the rich. Meanwhile, on the other side of the world, three generations of one family eke out a meager living in a Jakarta slum.
These are two of the stories, many highlighting corruption and the growing gap between rich and poor, being told at the 2011 CNEX Documentary Film Festival, which opens tomorrow and runs through Nov. 6 at several venues across the capital.
Initiated in 2006 with the aim of recording the evolution of Chinese-speaking societies, the nonprofit organization Chinese Next, or CNEXT, helps create documentary projects by disbursing money to aspiring filmmakers.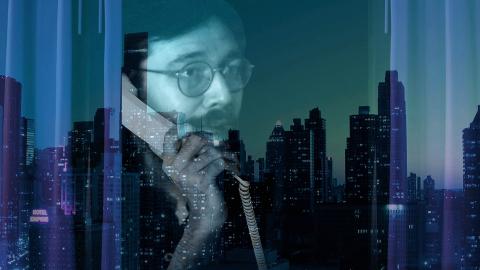 Matt Harlock and Paul Thomas, American: The Bill Hicks Story.
Photo courtesy of CNEX
Films that are produced in collaboration with CNEX are screened annually at the festival alongside documentaries from across the world.
Festival director Wu Fan (吳凡) told the Taipei Times earlier this month that the ongoing global financial turmoil prompted organizers to settle on this year's theme, crisis and opportunity. However, they later discovered that documentary filmmakers in the Chinese-speaking regions are not much interested in the topic.
"We really wanted to screen some Taiwanese works that deal with the economic downturn, but could not find any. So we turned to documentaries produced by television networks such as the BBC, whose daily business it is to discuss current affairs and related issues," she said. "We extended the topic to cover both microeconomic and macroeconomic aspects, to show films that not only directly address economic issues but tell personal stories and explore how individuals are affected by changing environments."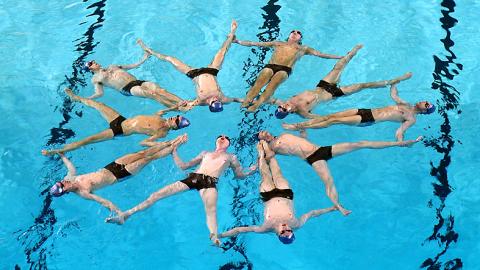 Dylan Williams, Men Who Swim.
Photo courtesy of CNEX
Films on the lineup include The Love of Money: Back From the Brink, which looks at the financial crash in 2008 from a British point of view, and The Flaw, which examines the credit bubble through interviews with leading economists, such as Nobel laureate Joseph Stiglitz, as well as Wall Street insiders and victims of the crash.
On a less dry note, in Recessionize! For Fun and Profit! Toronto-based filmmaker Kastner travels through California, Europe and Dubai to see how businesses get inventive when faced with a recession. Among his many inspiring finds, a brothel in Germany that offers discounts to customers who bicycle to visit a prostitute.
With several major movie showcases, including the Taiwan International Ethnographic Film Festival (台灣國際民族誌影展), Women Make Waves Film Festival (女性影展), Kaohsiung Film Festival (高雄電影節) and the upcoming Golden Horse Film Festival (金馬影展), the yearend film festival season can prove arduous, even for the most devoted cinephile.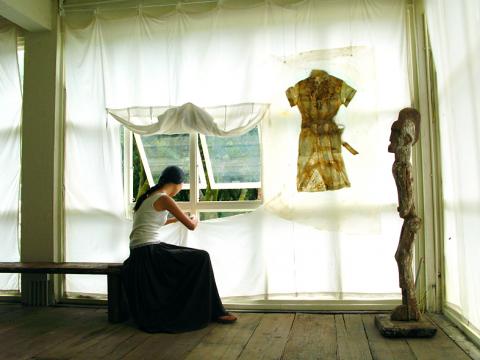 Jia Zhangke, Useless.
Photo courtesy of CNEX
If festivalgoers have time for only one movie at the CNEX event, a good choice would be Position Among the Stars, the last installment of the multiple award-winning trilogy on Indonesia by Dutch cinematographer and director Leonard Retel Helmrich.
With amazingly fluid and imaginative camera movements, uninterrupted shots and no interviews or voiceover, Helmrich weaves together a moving and sometimes hilarious story about economics, globalization and religion in present-day Indonesia through the life of the Sjamsuddin family, which the director followed for 12 years.
The feisty, 71-year-old grandmother Rumidjah takes center stage when she comes to visit her son in Jakarta from the countryside and decides to stay until her granddaughter Tari, regarded as the family's only opportunity of improving its status and escaping the slums of Jakarta, goes to university.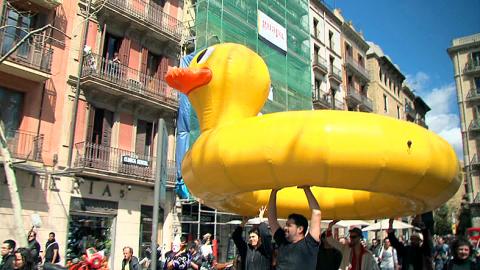 Stephane M. Grueso, Copyright, or the Right to Copy.
Photo courtesy of CNEX
Also noteworthy is On the Edge of Light and Shadow, which tells the story of two childhood friends who become a successful rap duo while serving time in the now-closed Carandiru jail in Brazil, once the largest prison in Latin America.
Some of the festival films blur the line between animation and documentary. American: The Bill Hicks Story, for example, weds still images and animation to relate the life of the legendary American stand-up comedian. Even more experimental is An Eyeful of Sound, an animated documentary by Samantha Moore that attempts to visualize sounds and music.
"How animated documentary film is defined, or whether such a definition is possible, is a matter of debate. Many documentary filmmakers believe there is no such thing as animated documentaries," Wu said. "The very idea of animated documentaries challenges the way people think of documentary cinema. That is why I am interested in exploring it."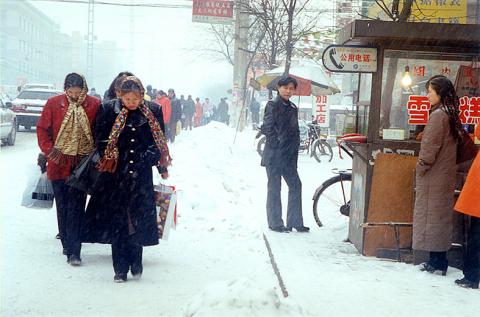 Jia Zhang-ke, In Public.
Photo courtesy of CNEX
Aside from film screenings, there will be a series of lectures by professionals on documentary filmmaking. A free outdoor concert opens the festival today at 3:30pm at Banciao Metropolitan Park (新板萬坪都會公園), near Banqiao MRT Station's (板橋捷運站) exit No. 1. Performers include indie-folk singer Enno Cheng (鄭宜農) and Aboriginal singer-songwriter Suming (舒米恩). For more information, visit the event's Web site at cnexff.pixnet.net/blog.
Festival Notes
What: 2011 Documentary Film Festival, New Taipei, New Vision (2011機不可失主題紀錄片影展)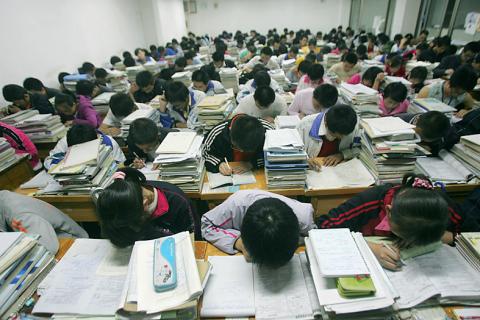 Wang Yang, China Gate.
Photo courtesy of CNEX
When: Today through Nov. 6
Where: Auditoriums at Eslite Xinyi Store (誠品信義店), 6F, 11 Songgao Rd, Taipei City (台北市松高路11號6樓) and Dunnan Eslite Bookstore (誠品敦南店B2), B2, 245, Dunhua S Rd Sec 1, Taipei City (台北市敦化南路一段245號B2), Banciao Cultural Center (板橋多功能文教館), 15, Fuzhong Rd, New Taipei City (新北市府中路15號), and Ambassador Theatre at Global Mall (環球購物中心國賓影城), 4F, 122, Zhongshan Rd Sec 3, New Taipei City (新北市中山路三段122號4樓)
Tickets: NT$100 per screening, available through 7-Eleven ibon and Hi-Life (萊爾富) Life-ET kiosks and NTCH ticketing or online at www.artsticket.com.tw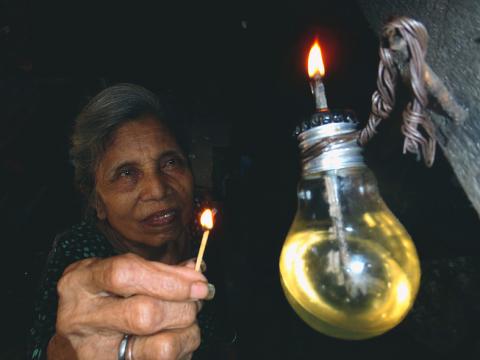 Leonard Retel Helmrich, Position Among the Stars.
Photo courtesy of CNEX
On the Net:cnexff.pixnet.net/blog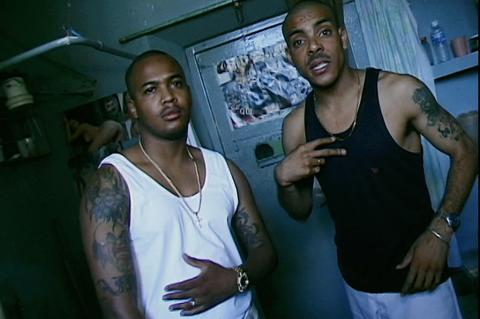 Luciana Burlamaqui, On the Edge of Light and Shadow.
Photo courtesy of CNEX
Comments will be moderated. Keep comments relevant to the article. Remarks containing abusive and obscene language, personal attacks of any kind or promotion will be removed and the user banned. Final decision will be at the discretion of the Taipei Times.