Classical DVD and CD reviews
The Art of Chopin, Piotr Anderszewski: Unquiet Traveler, Wagner's Mastersinger, Hitler's Siegfried and Shostakovich Symphony No. 8
Documentaries about classical music are valuable in at least two ways — as routes into a musical world for newcomers, and as insights behind the scenes of the more formal concerts and recordings for old hands. Three documentaries, all interesting in their different ways, illustrate the phenomenon.
The Art of Chopin was produced for the 200th anniversary of the composer's birth last year and is a sort of potted biography illustrated by clips from high-profile modern performances. Thus you see in action Yvgeny Kissin, Krystian Zimerman, Martha Argerich, Maurizio Pollini, Yuja Wang, Bella Davidovich, Ivo Pogorelich, Murray Perahia, and more, all looking very young, plus Arthur Rubinstein, Vladimir Horowitz and Sviatoslav Richter. It's a little bit of a supermarket trolley, you feel, but marvelous for all that.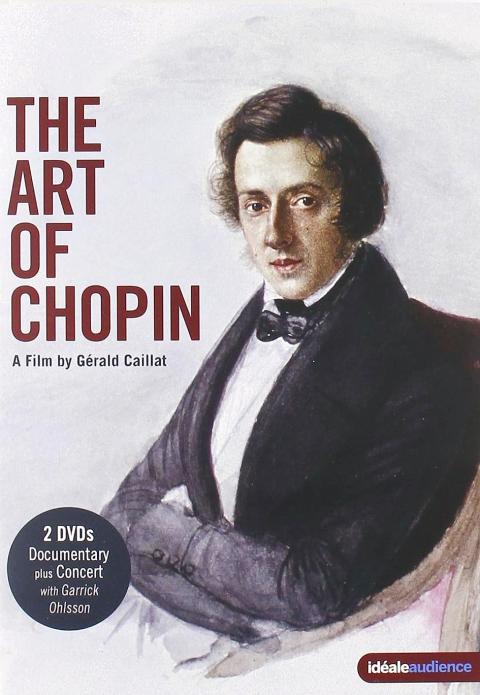 The Art of Chopin / A film by Gerard Caillat With Garrick Ohlsson / EuroArts 3078948
Continuity is provided by the American pianist Garrick Ohlsson, who won the International Frederic Chopin Piano Competition in 1970. He explains how Chopin expanded the possibilities of the piano, and at the same time combined a deep-rooted classicism with the new Romantic sensibility. A bonus disc has Ohlsson playing the two Chopin piano concertos with the Warsaw Philharmonic Orchestra.
More memorable, however, is a film by Bruno Monsaingeon about another famous Polish musical figure, the pianist Piotr Anderszewski. You see him crossing Poland by train in winter, with a piano on board. He talks and plays, and in the process you get some way into the mind of this most introspective of artists.
Mozart turns out to represent his pinnacle of sensibility, and in one instance resolves for him a philosophical paradox. How could anyone express such profound feeling with such lightness of touch, he asks. And to hear him singing passages from The Magic Flute while playing a piano version of the orchestral accompaniment, exploding into ecstasies of wonder as he does so, is thrilling indeed.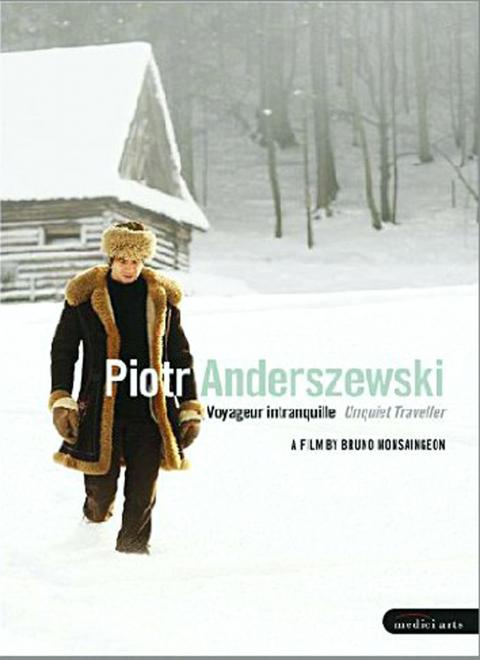 Piotr Anderszewski: Unquiet Traveler / A film by Bruno Monsaingeon / Medici Arts 3077938 / KULTUR D 2834
But Anderszewski is anyway big on paradoxes. Poland is the Slavic soul in an impeccably cut French suit. The more you master something, the freer you are. And a barcarolle by Chopin is like a drunken gondolier, yet so beautiful (though elsewhere he proclaims he can only play Chopin in small doses).
This DVD, titled Piotr Anderszewski: Unquiet Traveler, is full of memorable phrases (plus phrases you sometimes think are meant to be memorable).
You see Anderszewski rehearsing a concerto by Brahms — once his favorite composer, and maybe he'll come back to him one day — with Gustavo Dudamel. But Mozart! Ah, Mozart is life itself.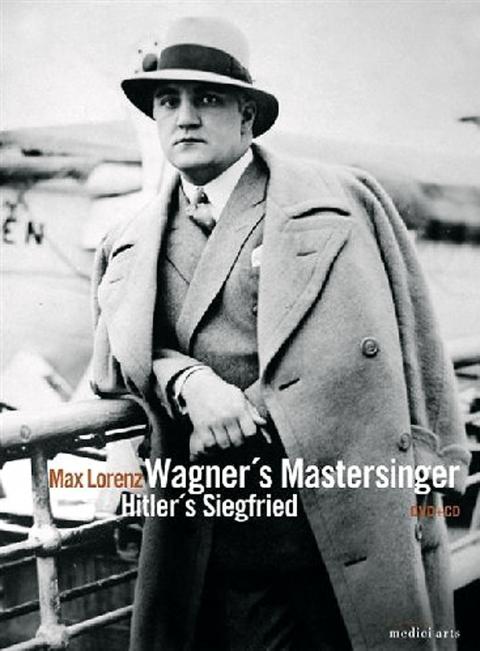 Wagner's Mastersinger, Hitler's Siegfried / The Life and Times of Max Lorenz / Medici Arts 2056928
Thirdly there's a very interesting DVD from Medici Arts about the Wagnerian tenor Max Lorenz. It's called Wagner's Mastersinger, Hitler's Siegfried and centers on the 1930s in Bayreuth, the theater Wagner had built specifically for the performance of his operas. The artists who worked there were a mixed lot and included a fair share of gays and men and women of Jewish descent. They didn't display much interest in politics, but the problem was that Hitler, unlike almost all his fellow Nazis, was a major fan, and attended performances rather frequently.
The leading Wagnerian tenor there was Max Lorenz, but his wife was Jewish and he was, in addition, something of a closet gay. Both these things could have spelled disaster under the Nazis, and indeed Lorenz was put on trial on one occasion for homosexual activity. On another, the SS arrived at their home to question his wife. But such was Lorenz's celebrity, and Hitler's enthusiasm for Wagnerian opera, that Hitler ordered the gay-related trail to be stopped, and Goering told the SS by phone from Berlin to leave Lorenz's wife alone.
This DVD contains some wonderful clips. You see Lorenz being interviewed late in life (he died in 1975), Dietrich Fischer-Dieskau saying that all modern tenors were "hot air" by comparison, and, best of all, you see Lorenz and Frida Leider singing part of the love duet from the second scene of Gotterdammerung. This is intensely exciting, and you appreciate immediately why Fischer-Dieskau and Rene Kollo today value him so highly, referring to his voice as "a clarion," his habit of attacking notes "like a lion," and so on.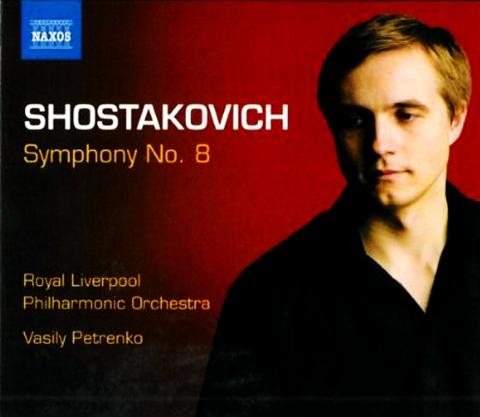 Shostakovich Symphony No. 8 / Petrenko, Royal Liverpool Philharmonic / Naxos 8572392 [CD]
You also learn that Lorenz's relationship with his wife was genuinely loving, that he protected many Jewish colleagues from the Nazis, and that on some occasions he actually stood up to Hitler, and won, and that in later life he was the tutor of the American tenor James King.
The cycle of Shostakovich symphonies currently being issued on CD by Naxos is attracting widespread attention. They're from the Royal Liverpool Philharmonic under the young Russian conductor Vasily Petrenko, and their version of the Eighth Symphony has just won the symphonic category of this year's International Classical Music Awards. At US$7.50, this item should be snapped up immediately.
Comments will be moderated. Keep comments relevant to the article. Remarks containing abusive and obscene language, personal attacks of any kind or promotion will be removed and the user banned. Final decision will be at the discretion of the Taipei Times.