Highlight: The Get Up Kids
American alt-rock group The Get Up Kids perform on Monday at The Wall (這牆). The five-piece group, which formed in 1995 in Kansas City, Missouri, is considered an influential band from the emo scene in the 1990s. After building up a sizable fan base and releasing four full-length studio albums, The Get Up Kids broke up in 2005, with several members moving on to bigger projects — bassist Rob Pope joined Spoon, while keyboardist James Dewees toured with My Chemical Romance. But the Get Up Kids regrouped in 2009 for a reunion tour and recently released a new album, There Are Rules (2011), which pushes their guitar-based emo sound into new wave and post-punk territory. The opening act is garage rock band Touming Magazine (透明雜誌).
■ The Get Up Kids, Monday at 8pm, The Wall (這牆), B1, 200, Roosevelt Rd Sec 4, Taipei City (台北市羅斯福路四段200號B1)
■ Tickets are NT$1,500 at the door, or NT$1,200 in advance, available online through www.thewall.com.tw or tickets.books.com.tw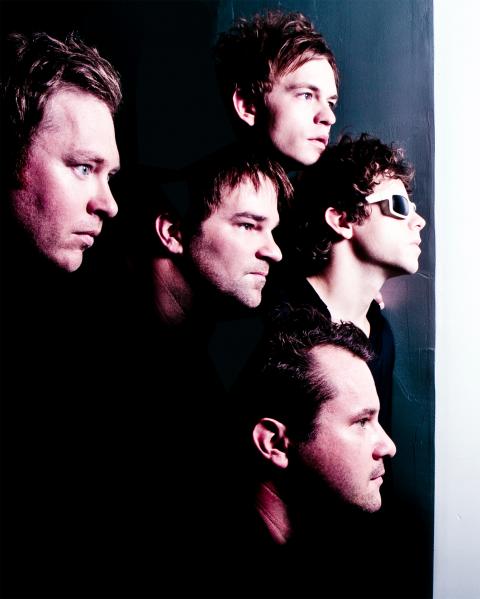 The Get Up Kids, an influential band in the American emo scene of the 1990s, is back with an updated sound. The band plays at The Wall on Monday.
Photo courtesy of Earwax Promotions
Comments will be moderated. Keep comments relevant to the article. Remarks containing abusive and obscene language, personal attacks of any kind or promotion will be removed and the user banned. Final decision will be at the discretion of the Taipei Times.