The Vinyl Word
It's all about mix and match these days, and that's the main idea behind Strike, a newish addition to Taipei's nightlife. "We took the idea of Lucky Strike [a bowling alley lounge in the US] combined with inspirations we got from other popular clubs in Taipei, and created something new and exciting," general manager Jackie Weng (翁銘駿) says.
Strike is a hybrid of a bowling alley (with eight lanes) and a big-room nightclub (with lots of private booths). And because one of the main guys behind the club is Van Ness Wu (吳建豪), a high-profile pop-star who used to be a shareholder of Primo, it's been attracting the similar kind of upscale clientele, ABC crowds and young celebrities since its opening in October. "Though it's not totally member-only right now, what we're trying to do is to make it more exclusive," Weng says. "We also have a super VIP room [with a fingerprint sensor] and underground parking for super VIPs like Jay Chou (周杰倫)." So if you need to ditch those pesky paparazzi, this club may be the place for you.
Music-wise "we play electro hip-hop most of the time because that's what's big in the market right now," Weng says. "Basically whatever's popular and marketable, we'll do it … that's the reason why we've been doing big events featuring trance DJs who are on DJ Mag's top 100 DJ poll, because that's what the people like."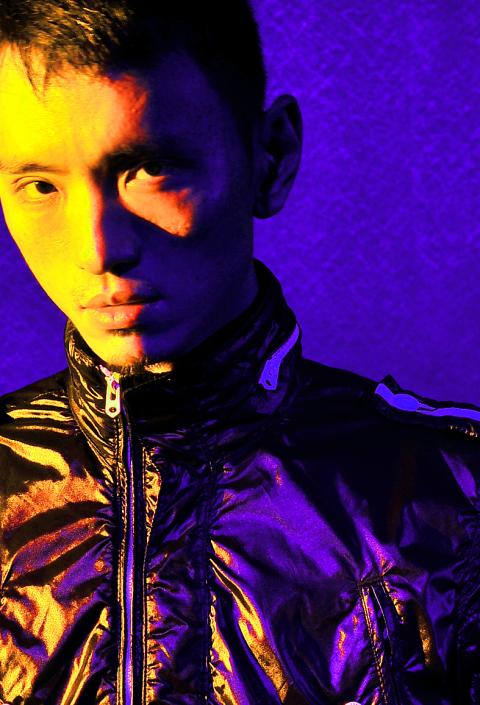 To the victor go the spoils.
Photo Courtesy of Victor Cheng
■ Tonight Strike has a special event featuring DJ and FHM model Emily Scott from Australia, who plays electro, house, and techno. (Here's a sneak preview of her set: www.box.net/shared/v38o3gr0y1.) From 10pm. Admission is NT$1,000.
■ B1, 563, Zhongxiao E Rd Sec 4, Taipei City (台北市忠孝東路四段563號B1). Open Fridays, Saturdays and Wednesdays from 10pm to 4:30am. On the Net: www.strike.tw
Though the two-day party starring Timo Maas, Marco Bailey, and Christian Smith that was originally planned for this weekend has been moved to August, there are plenty of other parties to chose from. Here are a few highlights. Just make sure to check with the venue before heading out as Tropical Storm Meari might put a damper on proceedings.
■ Havana Pool Party at Taipei Country Club (台北鄉村俱樂部) will be bumping to the tunes of Marcus Aurelius, Serpico, Yoshi, and the one and only Victor Cheng (who's back visiting from Vancouver). There'll be old-school hip-hop/funk in the afternoon and deep/tech house in the evening. Tomorrow from 11am to 9pm at 1 Qingyun St, Taipei City (台北市青雲街1號(挹翠山莊)). Guys get in for NT$350, girls for NT$250.
■ Queen Betty & Her Bikini Army takes place tomorrow at the Aqua Kid Water Park (水悟空水上樂園) in Gongguan (公館) with DJs Hooker, Anti-Hero and Mr Uppity providing the tunes. From 3pm to 10pm. End of Lane 160, Dingzhou Rd Sec 3,Taipei City (台北市汀州路三段160巷底). Guys pay NT$800, girls NT$400.
■ Underground hip-hop lovers should head over to Twiice tonight to party with six MCs and four DJs including special guests from Japan. Kenta, Pony and Flow (流) are among those gracing the ones and twos, and Dinary Delta Force and Blahrmy will be on the mic. From 11pm to 4am at 222, Jinshan S Rd Sec 2, Taipei City (台北市金山南路二段222號). Entrance is NT$500.
Comments will be moderated. Keep comments relevant to the article. Remarks containing abusive and obscene language, personal attacks of any kind or promotion will be removed and the user banned. Final decision will be at the discretion of the Taipei Times.