Spring is in the air
While there is only one brand new work on the program of Cloud Gate 2's Spring Riot tour, which opens in Taipei on Wednesday, the four dances are almost evenly balanced between deeply emotional works and technical showpieces
Cloud Gate 2 (雲門2) appears revitalized as it enters its second decade and gets ready to launch its annual Spring Riot tour in Taipei on Wednesday.
While there is only one brand new work on the program, the four dances are almost evenly balanced between deeply emotional works and technical showpieces.
There has been a lot of buzz about 33-year-old Sun Shang-chi's (孫尚綺) return to create Genus (屬輩). The Taiwan-born, Berlin-based choreographer danced with Cloud Gate 2 during its first two years, before winning a place with the Nuremberg Modern Dance Theatre in 2001. He moved to Berlin three years ago to commit himself to the life of a freelance choreographer. In addition to running his own small company, Shangchi Move Theatre (綺動力舞團), he has worked with Sasha Waltz and Guests and for several festivals. Much of his recent choreography has focused on improvisational-based pieces inspired by Briton Sarah Kane's play 4.48 Psychosis.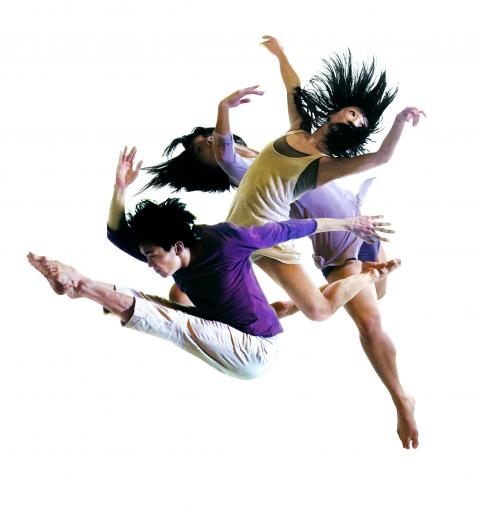 Cloud Gate 2 dancers launch their three-city 2011 Spring Riot tour in Taipei on Wednesday.
Photo Courtesy of Liu Chen-hsiang
At a press conference on March 6, Sun said his inspiration for Genus came from a girl he had seen on the Berlin subway who had some kind of physical or mental problems and was unable to control her twitching and jumping body.
"It reminded me of the past. Body and mind, the separation between them is a great thing for me to develop ... it's the first time [in a while] I have done a piece that isn't based on Kane's play," Sun said.
The 40-minute Genus explores the way men and women compete mentally and physically against each other as well as against other members of their own gender.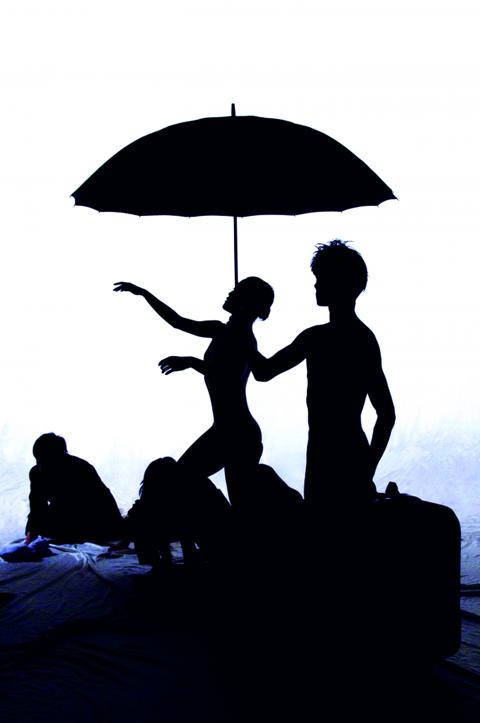 Cloud Gate 2 dancers will perform Bulareyaung Pagarlava's Passage as part of their 2011 Spring Riot tour.
Photo Courtesy of Liu Chen-hsiang
"A bit surreal, this is a piece the audience has to interpret themselves," Sun said.
He said it was amazing to work in Taipei again — the last time was when Shangchi Move Theatre performed Walk Faster (走快一點,型男) in September 2007 — and he was especially impressed by the strong personalities of the dancers.
Bulareyaung Pagarlava (布拉瑞揚) has also enjoyed his time back with the company, reviving his 2000 Passage (出遊) for the troupe while simultaneously working on Chasing, his second piece for the Martha Graham Dance Company, which had its world premiere on Wednesday.
With only one dancer who was part of the original Passage cast, Bulareyaung said he was impressed by the new cast's technique.
When asked why the company chose to revive Passage, he said Cloud Gate founder Lin Hwai-min (林懷民) wanted to push the dancers.
"Lin doesn't see so many young choreographers doing this kind of [deeply emotional] work. I tried very hard to explain [to the dancers] why you have to go back into yourself," he said.
Cheng Tsung-lung (鄭宗龍) didn't so much revive his 2009 The Wall (牆) as overhaul it.
The fast-paced The Wall is set to Michael Golden's Weather One.
"This one is clearer. This is my second time, so there was more time to organize it, to get clear. You need to have two or three times to do it right," Cheng said.
Rounding out the program is Huang Yi's (黃翊) Violin — Symphony Project I (機械提琴 — 交響樂計畫之一), his newest blend of technology and dance.
Huang Yi, who was listed in January's edition of Dance Magazine's as one of "25 to watch," began compulsory military service in December, so he hasn't been doing the press rounds. However, in an e-mail he said his piece could be traced back to his first work for the troupe, 2008's Body, Sound (身音), when he and costume designer Yang Yu-teh (楊妤德) put musical instruments on the dancer's bodies.
"I wanted to use the movement energy from dancers very directly. I considered how to keep this relationship with sound, but let the dancers be free," he wrote.
He drew inspiration from his time working with conductor Chien Wen-pin (簡文彬) when Cloud Gate 2 and the Taipei Chinese Orchestra (台北市立國樂團) collaborated for the 2009 Taipei Arts Festival.
"His arms move so beautifully, I love that movement. I thought if a dancer could use his or her whole body to conduct the whole orchestra, that would be really crazy," he wrote.
The result is a work for four dancers and a computer-played violin and cello, with the focus on both the dancers and the clear plastic "arms" that play the instruments. The score is by Vietnamese-French composer Ton That An and Taiwanese singer-songwriter Deserts Chang (張懸).
Since the company's usual Taipei venue, Novel Hall, is still closed for renovations, the troupe will perform at the Metropolitan Hall, before taking the show to Greater Taichung next month and Greater Kaoshiung in May.
Publication Notes
PERFORMANCE NOTES:
WHAT: Cloud Gate 2, Spring Riot
WHEN: Wednesday to March 27 at 7:30pm and March 26 and March 27 at 2:30pm
WHERE: Metropolitan Hall (城市舞台), 25, Bade Rd Sec 3, Taipei City (台北市八德路三段25號)
ADDITIONAL PERFORMANCES: April 15 and April 16 at 7:30pm at Taichung Chungshan Hall (台中市中山堂), 98 Syueshih Rd, Greater Taichung (台中市學士路98號), May 6 and May 7 at 7:30pm at Kaohsiung Cultural Center's Chihteh Hall (高雄市文化中心至德堂), 67 Wufu 1st Rd, Greater Kaohsiung (高雄市五福一路67號)
ADMISSION: Tickets are NT$300 to NT$1,200 for all performances, available at the NTCH box office or online at www.artsticket.com.tw. The NT$1,200 seats for all five Taipei performances are sold out
Comments will be moderated. Keep comments relevant to the article. Remarks containing abusive and obscene language, personal attacks of any kind or promotion will be removed and the user banned. Final decision will be at the discretion of the Taipei Times.