CD reviews: Taiwan
Reggae and dub's growing popularity in Taiwan over the past few years has trickled into original music from homegrown artists, most notably Aboriginal rock sensation Matzka.
But while the dreadlocked Taitung musician infuses the pop mainstream with a few Caribbean beats and some hip-hop attitude, Hang In The Air (盪在空中) revels in wandering experimentation on its reggae-laced debut EP, A Big Piece of Scenery (一大片的風景).
Hang In The Air sounds a bit like its name. The four-piece group's music is a pastiche of breezy Taiwanese indie rock, psychedelic jamming and hypnotic dub atmosphere.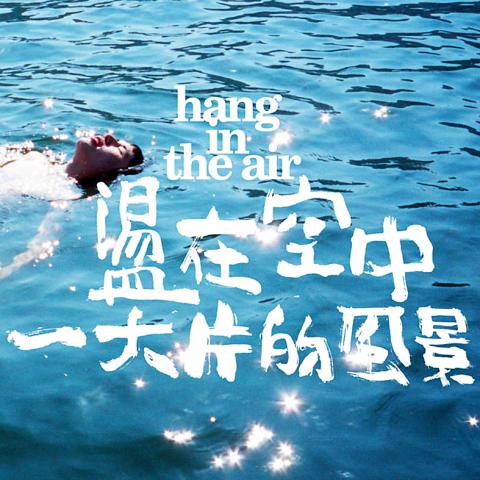 Hang In the Air (盪在空中) A Big Piece of Scenery (一大片的風景) Self-Released zh-tw.facebook.com/hangintheair
Lead vocalist and guitarist "Lai Q" (賴Q), real name Lai Wen-hsuan (賴文軒), sings exclusively in Hoklo (commonly known as Taiwanese). He has an angsty voice and at times sounds like a punk singer trapped in a dub recording.
The title track — aptly named for its medley of moods and rhythm changes — is grounded in a soothing reggae beat driven by a pair of guitars: one playing the upstrokes, the other letting out breaths of gently rolling arpeggios.
Patience is needed to keep up with the song's train of thought, though. The tune shifts between reggae and straightforward rock, and then out of nowhere comes a melodramatic pop coda.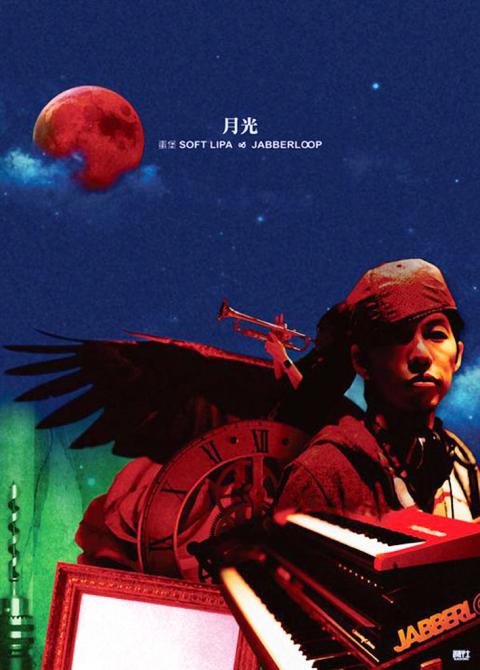 Soft Lipa (蛋堡) and Jabberloop Moonlight (月光) AsiaMuse/Kao!Inc kaoinc.blogspot.com
Many of the other songs are also full of similar twists and turns, such as the ska-flavored Bravely Taking a Step Forward (大膽走一步) and Parkside Dream (公園邊的夢), one notable track where the meandering resolves with a satisfying conclusion.
The band, which formed in 2007 and includes a former member of 88 Balaz (88顆芭樂籽) and Taimaica Soundsystem, has a few rough edges, particularly in their rhythm section, which sometimes lacks the tightness to make those quirky interludes fully convincing. Still, the EP is a decent debut effort and presents Hang in The Air as a band worth watching.
— David Chen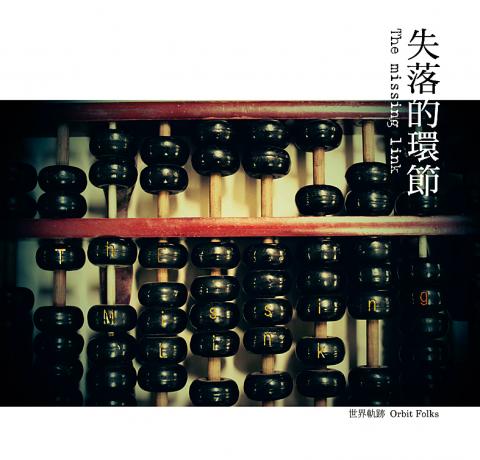 Orbit Folks (世界軌跡) The Missing Link (失落的環節) Self-released www.orbitfolks.com
Soft Lipa (蛋堡) has garnered a loyal following for his jazz-flavored hip-hop, which continues to mature with his third release, Moonlight (月光), recorded in Tokyo with Japanese jazz outfit Jabberloop.
The album marks the steady ascent of the Tainan-born, Taipei-based rapper who floated to the top of Taiwan's hip-hop underground after graduating from university in 2005.
Taiwan's most compelling rap music is often rhymed in Hakka or Hoklo. Soft Lipa is an exception: He raps mostly in Mandarin and is the rare artist that makes the language work with hip-hop.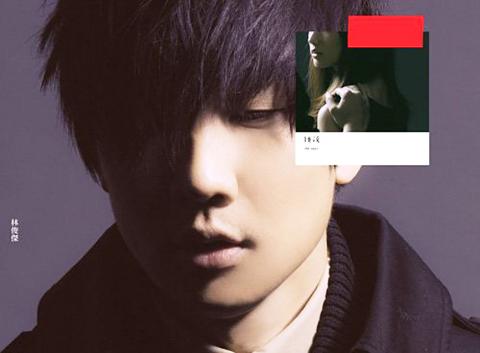 JJ Lin (林俊傑) She Says (概念自選輯"她說") Avex
His flow is smooth, his lyrics are clever and his phrasing is musical — none of the limp delivery and awkward posturing one often finds in Mando-pop-flavored R 'n' B.
The track Classic (經典!) has a catchy refrain delivered with a keen sense of funk, and here Soft Lipa displays hip-hop bravado with cool confidence.
What is it that we call "super classic"? (什麼叫做超經典?)
It can't be exchanged/It can't be forgotten (不會被換/不會被忘)
It can't be stopped/It won't stop being sung (不會被停止/不停地唱)
There are a few underwhelming moments on the album. The opening track, We Got Jazz, feels flat and seems to be there only to state the obvious; I Want You misses its target, despite its cool jazz flair. On the refrain sung in English, it sounds like he's saying "I warned you" instead of "I want you." But the rest of the tracks on Moonlight are excellent and worthy of repeated listening.
On the song Process (過程), Soft Lipa's lyrics have a Taoist/Zen vibe that melds perfectly with Jabberloop's soul jazz groove. Under The Moonlight (月光下) is a meditative ode that celebrates the romance and mystery of summer nights, and Roaming at Night (夜間漫遊) is a funky party song fueled by a fiery hot Latin jazz jam.
With Moonlight, Soft Lipa not only displays an aptitude for making hip-hop swing — he also shows that it's possible for an artist to rap intelligently in Mandarin without sounding hokey or getting buried as filler in a song full of blubbering Mando-pop sentimentality. It's about time the Mandarin-speaking music world had a rapper like this.
— David Chen
If music is the universal language, then jazz, in its improvisational sense, might be considered the most common dialect. This idea holds true for 30-year-old expat Belgian bassist Martijn Vanbuel's group Orbit Folks (世界軌跡), which released its debut album last month.
With both original compositions by Vanbuel and arrangements of traditional folk songs from Israel, Romania and Greece, The Missing Link (失落的環節) celebrates the concept of "world music," which is perhaps better described as folk music from different countries.
The album's 10 tracks are thoroughly rooted in jazz, but the musicians come from different backgrounds. Violinist Janelle Chang (張宜蓁) received classical training but is a devotee of Central Asian music; Japanese tabla player Toshihiro Wakaike, aka Waka, has studied Indian percussion for more than 20 years.
The band's signature piece, Anouar, written by Vanbuel, is based on Eastern European Balkan music, with a lilting 7/8 time signature and a bright, uplifting melody played by Chang. This song is followed by a short track featuring the tablas, None Niang, which plays like a coda to the album opener.
Things get interesting with the addition of several guest female vocalists. Wu Ching's (吳青) vocal improvisation blends with Chang's violin for an eerie but beautiful effect on Six Miracles, with tension created by the song's hypnotic rhythms and harmonies borrowed from Brazilian and Afro-Cuban music.
The title track, composed by Vanbuel with lyrics written in Mandarin by Wu, is one of the album's best. Taiwanese jazz vocalist Tammy Tang (唐么玫) did a superb job singing this number, bringing warmth and a touch of modernity to a traditional-sounding Chinese melody.
Romanian Quick Dance is a playful rendition of a traditional tune from Romania, and the violin naturally figures as the prominent voice. The song surprises with a shift from its frantic groove to a swing feel led by the group's pianist, Mike Tseng (曾增譯).
The Missing Link is a fine accomplishment considering that it is Vanbuel's first major project as bandleader and composer. The album also reminds us that jazz can be nourished by traditional folk music.
— David Chen
Mando-pop singer/songwriter JJ Lin (林俊傑), sometimes referred to as a "Singaporean version of Jay Chou (周杰倫)," blends hip-hop and R 'n' B with Chinese sounds on his eighth album, She Says (概念自選輯 -她說), which contains 10 covers of songs originally written by Lin and four new tracks.
Lin caused a sensation when he performed songs of the five Best Female Singer nominees live at this year's Golden Melody Awards ceremony in June. With this album, Lin takes the concept further by reinterpreting hit ballads he has written for female singers over the last decade.
Among the cover tracks, the undisputed highlights are the two best-known hits. With Remember (記得), which was originally sung by Chang Hui-mei (張惠妹, aka A-mei, 阿妹) and covered last year by Jam Hsiao (蕭敬騰), Lin employs his warm vocal timbre while turning the anthem about unrequited love into a plea for a second chance. In Wall in Your Heart (心牆), which was first sung by Lin Bae-fong (林貝芳) and then covered by Claire Kuo (郭靜), JJ Lin transforms the originally piano-driven love song into a folksy piece with palatable vocal harmonizing against a sparse guitar background.
Of the new songs, the best is the title track, which is the product of a collaboration between JJ Lin and pop diva Stefanie Sun (孫燕姿), who penned the lyrics. As the album's thematic core, this pop gem groups JJ Lin's virtuosic R 'n' B vocals with an irresistible hook and alludes to his own Remember by incorporating a small segment of that tune.
With this new release, JJ Lin breaks out of his boy-next-door mode to reveal a mature and a gifted songwriter capable of crafting highly regarded ballads.
— Andrew C.C. Huang
Comments will be moderated. Keep comments relevant to the article. Remarks containing abusive and obscene language, personal attacks of any kind or promotion will be removed and the user banned. Final decision will be at the discretion of the Taipei Times.