CD reviews
Stereolab
Not Music
Duophonic UHF Disks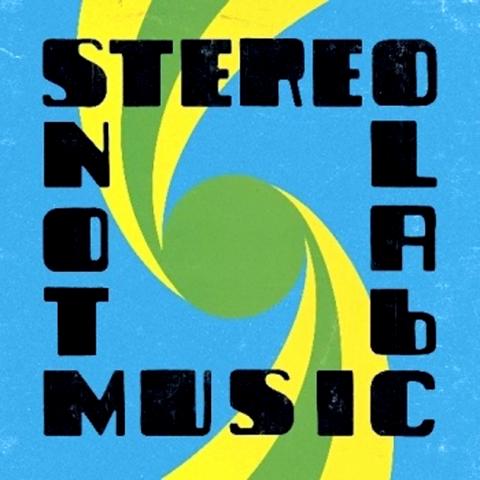 Stereolab
Although synth-infused indie-rock has only really come into its own as a genre over the past few years, Stereolab has been doing it well for the past two decades. Stereolab is on hiatus now, but that hasn't stopped the band from releasing music.
Precise, playful, quirky, melancholic, vibrant, morose, funky, French: Stereolab's music, including Not Music, the band's newest release, which was recorded in 2007, is all of these and more.
Stereolab has always had a penchant for mixing and matching moods, often juxtaposing modest, happy sounds with powerful philosophical musings. On album opener Everybody's Weird Except Me, Laetitia Sadier's voice, oozing elegance, cuts across smooth synths and springy guitars to deliver the message that a real truth must be learned firsthand, that words alone cannot express it: "It's just not fixed in the head."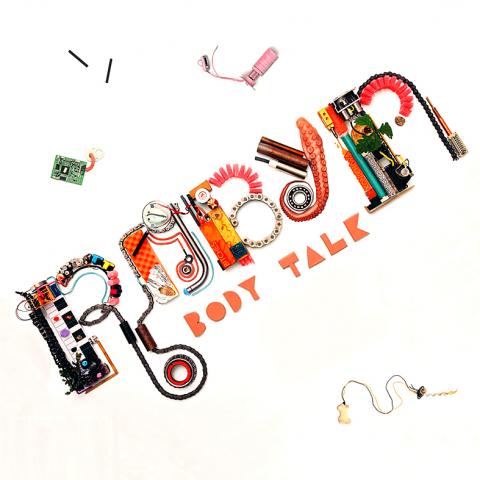 Robyn
The music here is at times simple, at others complex, but always sophisticated. On So Is Cardboard Clouds, a simple progression is snipped into pieces by a machine gun snare roll, building to a climax marked by a repetitive drum break atop which staccato horn blasts are fused with droning synths.
The album's best track may be the instrumental Equivalences, which is beautifully produced, with dual basses panned left and right, clever reverb guitar and a haunting organ.
It will be hard to displace such classic albums as Emperor Tomato Ketchup and Dots and Loops in the hearts of fans, and for good reason, but Not Music is in many ways an improvement upon those works. Better production values, greater attention to detail, and a more mature approach to music making are the sort of developments that often rob a band of its creative spark, but in Stereolab's case, they only accent it.
Girl Talk
Robyn
Body Talk
Konichiwa/Interscope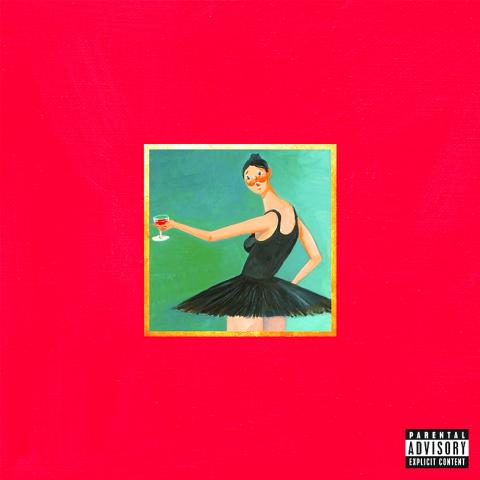 Kanye West
In 2004, Swedish pop star Robyn faced a decision: alter her artistic vision to suit that of her record label, Jive Records, or strike off on her own with the electro-pop sound she was keen to develop. She chose freedom and her next release, Robyn, was not only a No. 1 album in Sweden but also drew enthusiastic reviews from critics.
After a series of collaborations, including a track with legendary house music duo Bassment Jaxx and a turn supporting Madonna during the European leg of her Sticky and Sweet Tour, Robyn announced her unusual plan to release three albums this year, named Body Talk Parts 1, 2 and 3. Body Talk is a sort of compilation of these releases.
This is club music the way it should be: syrupy sweet in all the right places, but with an edge that sets it apart from the pack. On Get Myself Together, for instance, Robyn shows she isn't afraid of a little dissonance, as detuned synthesizers are brought into the fold of what would otherwise be a run-of-the mill pop chorus.
This balance is present everywhere on Body Talk. Even at its worst, it is quite good. A Swedish pop star exploring dancehall music doesn't sound like something anyone would ever want to hear, but Dancehall Queen works well as comic relief. The familiar skanky reggae guitar sounds are all synthesized here, sounding fresh and bouncy, and one can't help but crack a grin as Robyn does her best ragga impression: "Rhythm goes boom, boom, boom."
Girl Talk
All Day
Illegal Art
Danger Mouse's Grey Album notwithstanding, I admit a certain distaste for grandiose mash-up albums, which is probably why it's taken me so long to find Girl Talk, the stage name of DJ Gregg Gillis. All Day, his fifth studio album, is a schizophrenic whirlwind of pop culture.
It's difficult to describe just what All Day sounds like. The word "eclectic" fails to fully capture what is going on here. Perhaps you could best approximate it by taking a trip to your local all-you-can-drink hip-hop club while listening to an MP3 player full of 1990s rock.
The track divisions here are largely arbitrary, as any single "track" is likely to turn on its head several times in the process of mixing seven or eight songs, and there are no real breaks on the record. On occasion, the mash-ups are obvious — it doesn't require a leap of faith to envision Portishead mixing with hip-hop. At other times, you can only sit back and admire the twisted brain that thought of merging Jane's Addiction's Jane Says with the nauseating hip-hop hit Teach Me How to Dougie.
Not surprisingly, the record has its share of moments that are more annoying than inspired, and it works better as background party music than as the center of attention. But for anyone who grew up in the 1990s, All Day is likely to inspire hilarity.
Kanye West
My Beautiful Dark Twisted Fantasy
Roc-A-Fella/Def Jam
Since leaping onstage last year to interrupt Taylor Swift's MTV Video Awards acceptance speech, Kanye West's rants have generated more press than his music. He kept a low profile for some months, and many wondered what would happen to his career.
But as West raps on Power, the lead single off his new album My Beautiful Dark Twisted Fantasy, "I just needed time alone with my own thoughts."
It is no surprise to find him thriving on press coverage that would ruin others. For West, the war — with battles both real and imagined — has always been between "him" and "them." Bad press is just fuel for his creativity, and My Beautiful Dark Twisted Fantasy showcases his continued growth as an artist and producer.
This time, thankfully, he goes easy on the digital auto-tune — opting instead for a more diverse bag of tricks. The track Monster — featuring Jay-Z, Rick Ross, Nicki Minaj and (surprisingly) folk artist Bon Iver — hammers its way into the skulls of listeners with a menacing beat as West squares off against his critics: "Gossip, gossip/Niggas just stop it/Everybody know I'm a motherfucking monster."
Some of the record's best moments, however, see West at his most vulnerable. In Runaway, he grapples with the fallout of his paranoid and egotistical perfectionism. "I'm so gifted at finding what I don't like the most," he raps. "Baby I got a plan/Run away as fast as you can."
It isn't unusual to find a fear of intimacy hiding in the heart of a megalomaniac, but it's the rare megalomaniac who puts it out there for all to see. For West, his weakness is also his greatest strength.
Comments will be moderated. Keep comments relevant to the article. Remarks containing abusive and obscene language, personal attacks of any kind or promotion will be removed and the user banned. Final decision will be at the discretion of the Taipei Times.