THE VINYL WORD
If you're not familiar with Ill Gates' work, listen to the product of a recent collaboration with Bassnectar and you'll see what he's all about. When not busting up venues with his self-described "bass happy, glitch, slap, dance floor crushin' blip step" beats or producing music, this studio wizard, who plays three gigs here this weekend, is often busy giving workshops on how to use Ableton.
We caught up with Ill Gates, aka The Phat Conductor, just after he played at a big festival near Melbourne last week.
The Vinyl Word: You've been on tour in Australia. What types of venues do you play?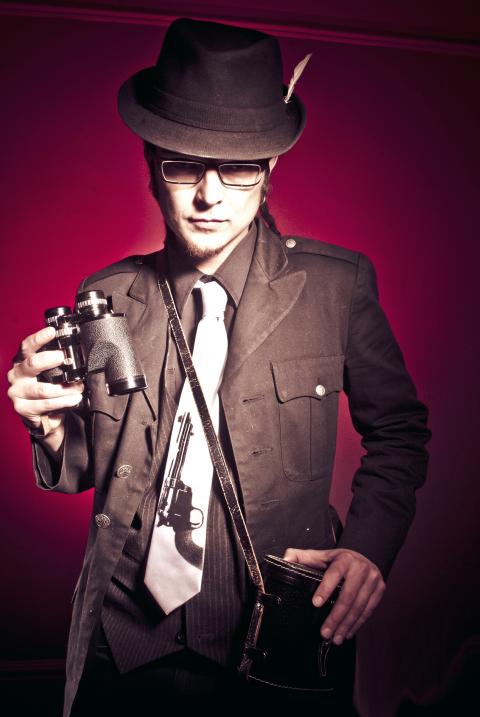 Photo courtesy of Jackie Brown
Ill Gates: I specialize in off-the-wall venues like music festivals, Burning Man, warehouse parties, etc because that is where the people are really listening, and are ready to have an experience. For this tour, I did three major festivals in Australia and most of them were very far from civilization. It was a real challenge to get to them, but once you are there ... in the middle of the forests surrounded by giant sound systems, kangaroos and halfpipes you are definitely going to have an experience.
VW: How did you start off in music?
IG: Music is something I have always done. It is like eating or sleeping for me. It just happens, every day, and it grows and changes like any other organic part of my life.
VW: Having played at so many festivals, which is your favorite?
IG: Probably the Shambhala Music Festival in British Columbia, Canada. It is literally better than other festivals in every single way. It's the kind of place that you were always afraid to imagine because it would make reality pale in comparison, but then you go there, and you're not dreaming and it's real and you can go back next year! It's a massive 15,000-person bass music festival in the rainforest with 100,000-watt homemade sound systems for every stage, DJ booths in 9m-wide ancient tree stumps and video installation technology I have never seen anywhere else. If you do one special thing in the rest of your life, go to Shambhala! It's a mission, but it's about as worth it as anything can ever be.
VW: You've met Bill Gates. What did you chat about?
IG: Bill and I mostly talked about making electronic music, philosophy, and his charity. I am really impressed with him. Many people hate Bill Gates for being rich but he's actually one of the most decent people I've ever met.
VW: Do the binoculars that you sport in your press photos symbolize anything?
IG: I used the binoculars in the press photos because I love to travel and explore, and because I love old things. Every second of life is precious, so I try to get out there and soak it all up. To me the binoculars symbolize that openness, that curious spirit that isn't afraid to take risks and venture into the unknown. It's a big part of who I am and why I live this way really.
■ On the Net: illgates.com
Ill Gates' gigs:
■ Tonight at The Source, 1-2, Roosevelt Rd Sec 1, Taipei City (台北市羅斯福路一段1-2號), from 11pm to 5am. Admission is NT$350
■ Tomorrow at Galaxy, 4F, 1 Shihjheng N 1st Rd, Taichung City (台中市市政北一路一號4F-1) from 10pm to 5am. Admission is NT$200 (women) and NT$300 (men) before midnight, and NT$300 and NT$400 after
■ Sunday at WombBloc Arts (子宮藝文), 31, Hebei 1st Rd, Kaohsiung City (高雄市河北一路31號) from 7:30pm to 10:30pm. Admission is NT$250
Comments will be moderated. Keep comments relevant to the article. Remarks containing abusive and obscene language, personal attacks of any kind or promotion will be removed and the user banned. Final decision will be at the discretion of the Taipei Times.